Where to explore, stay and how to get around in Barcelona
The low-down on some of the best spots to explore in the Catalonian capital while driving in our KIA Proceed. Spanish tapas, narrow streets, killer views; you name it Barcelona has it!
Barcelona is an easy city to love, whether you come for a weekend, a week, or longer. It's a city that is always such a relaxed and ready for a good time all at once kind of place. Catalonia is fiercely proud of its heritage, you can see it in its architecture, local cuisine, beach culture and social way of life.
It's also an incredibly easy city to visit and drive around (that's not to say you won't get lost in its narrow maze-like streets several times over); the weather is almost always glorious, the locals are friendly, and the food and drinks come (relatively) cheap.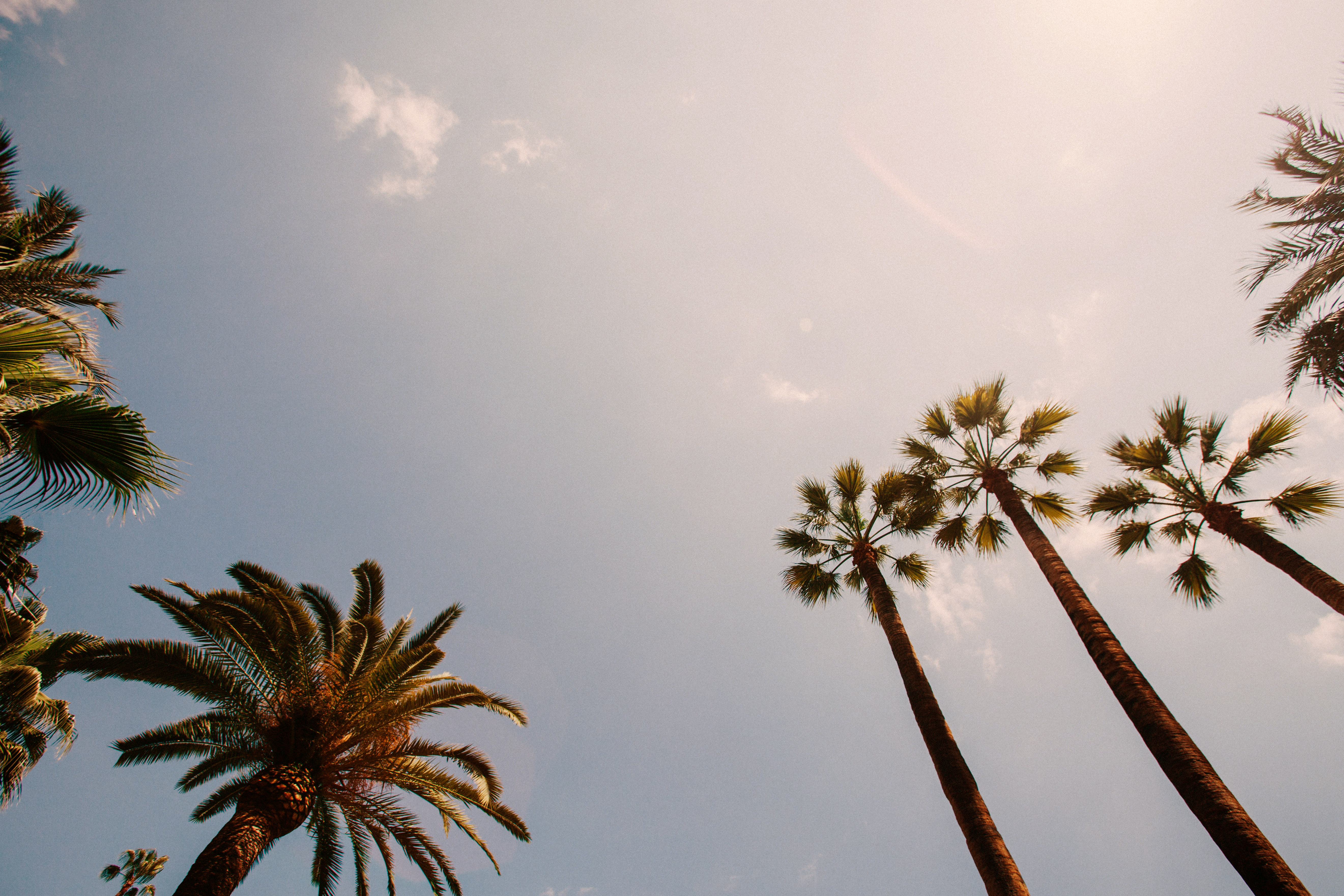 GETTING THERE
Barcelona airport has evolved into a key European hub.  My tip, always take the earliest flight out on the days of travel so you get most of your two days (if you go for the weekend like we did)! And despite the sheer volume of flights, the airport is roughly a 25-minute drive into the central city, which, let's be real, is ideal after an early start!
Taxis are a flat fee of 29 euros to the centre, but for our trip last weekend, we hoped in a KIA Proceed and off we went exploring!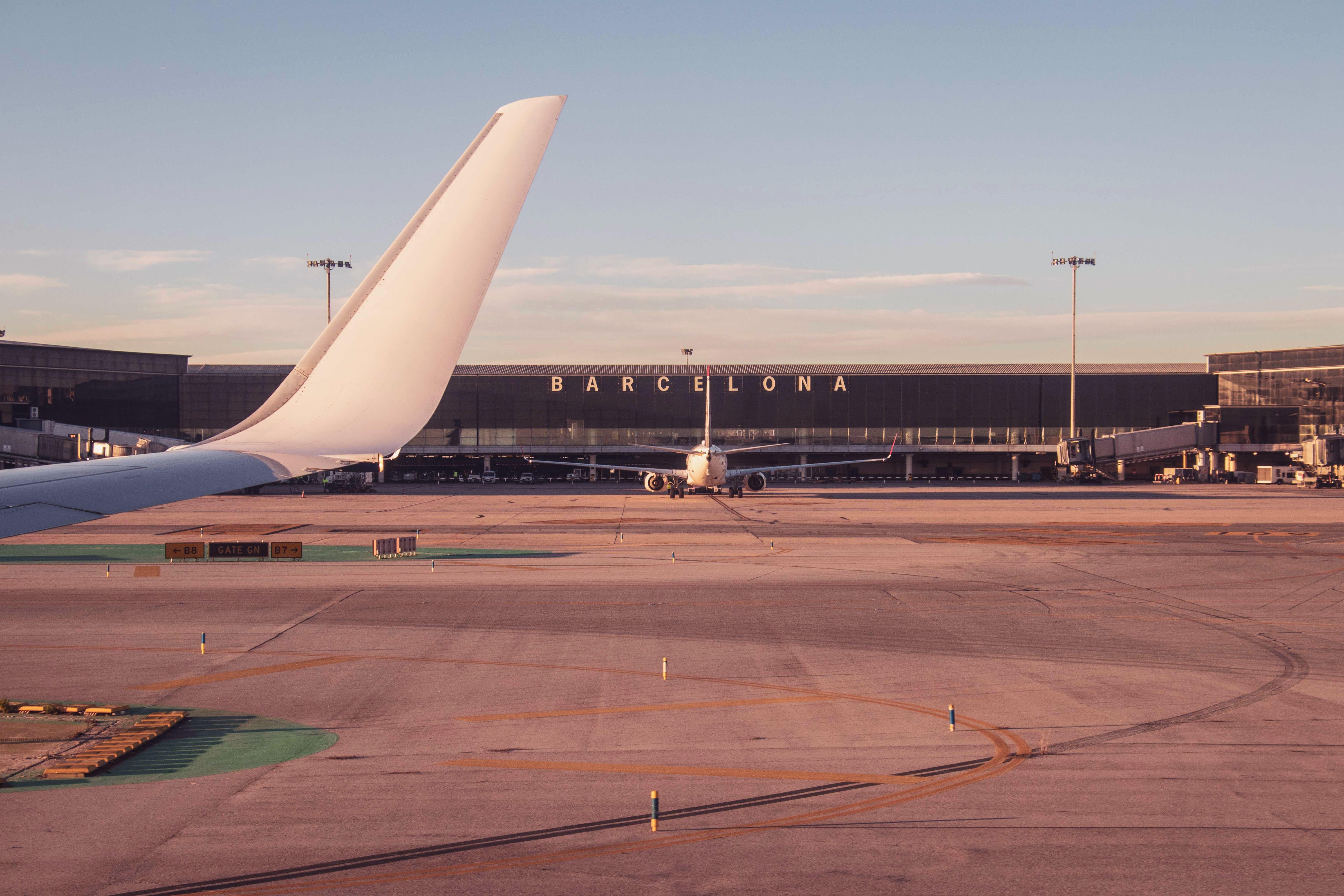 GETTING AROUND
As for the best way to get around, you have four options. The first is on foot, which is always the best way to explore a new city. The second is by metro, which as a Londoner is super easy to navigate; every stop and station has straightforward maps to guide you. Thirdly which was my favourite, was our Kia Proceed that was the perfect kind of car for the narrow Barcelona streets to drive through. So comfortable to cruise in, discovered so much more of this wonderful city! Lastly, proven the most popular mode of transport, is to hire a bike at one of the countless bicycle hire spots around the city. But regardless the mode of transfer you pick, Barcelona is one of those cities that you can easily cover lots of ground before jetting back home!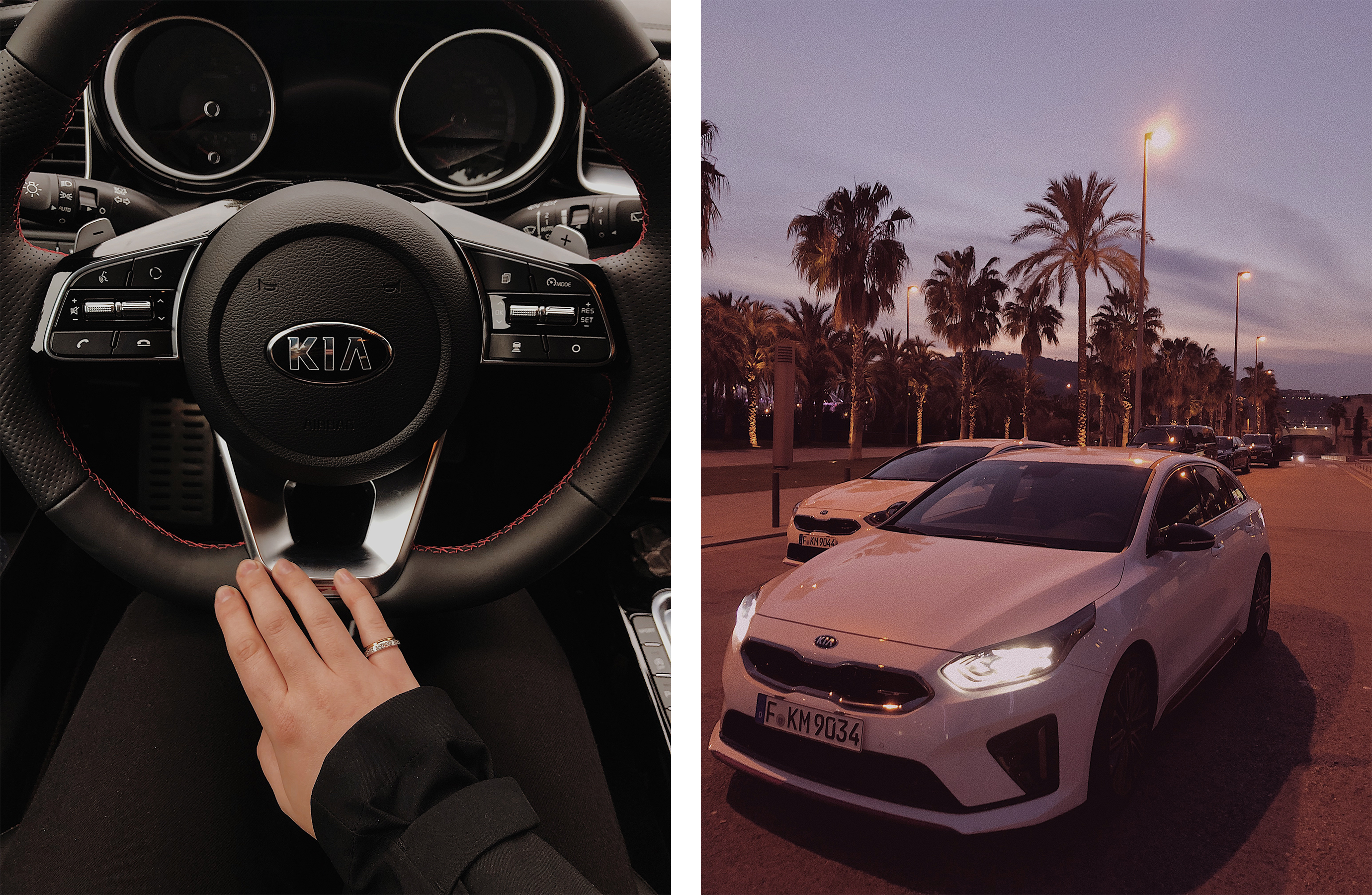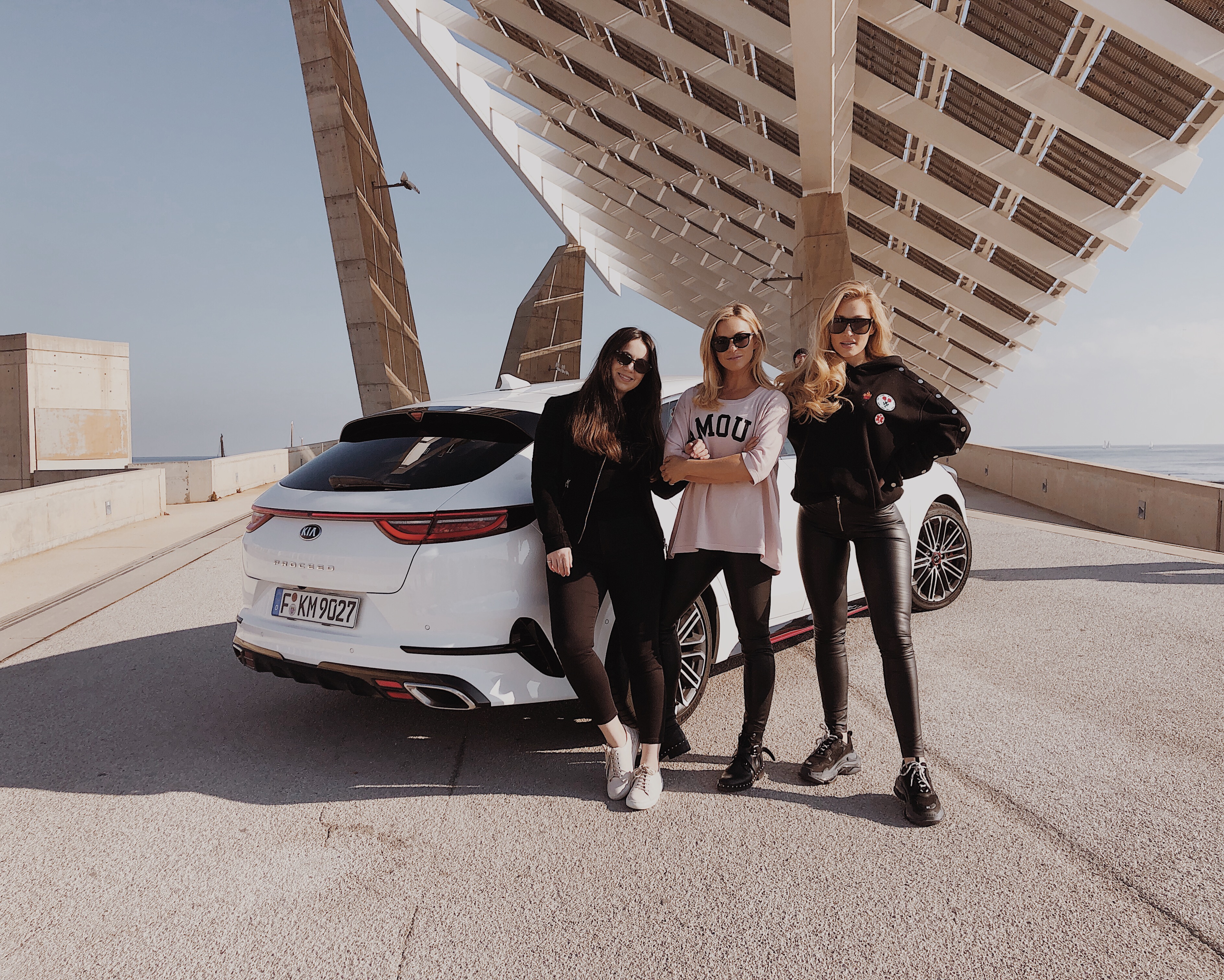 TO DO
It's not a trip to Barcelona without a little (or a lot) of Gaudi. La Sagrada Familia. It doesn't hurt to pre-book your visit online to avoid waiting in any queues on the day. Try to ignore the cranes – the cathedral has been under construction for 133 years, however, it's at it's most beautiful during a sunset!
Head down to Barceloneta beach, walk along the beachfront boardwalk at sunset and then grab a drink at The W hotel and watch the sunset. Of course, there are so much more to do, and you can easily just drive around and explore – landmarks are easy to spot all you have to do is stop and take a snap! 
La Sagrada Familia, Carrer de Mallorca, 401, 08013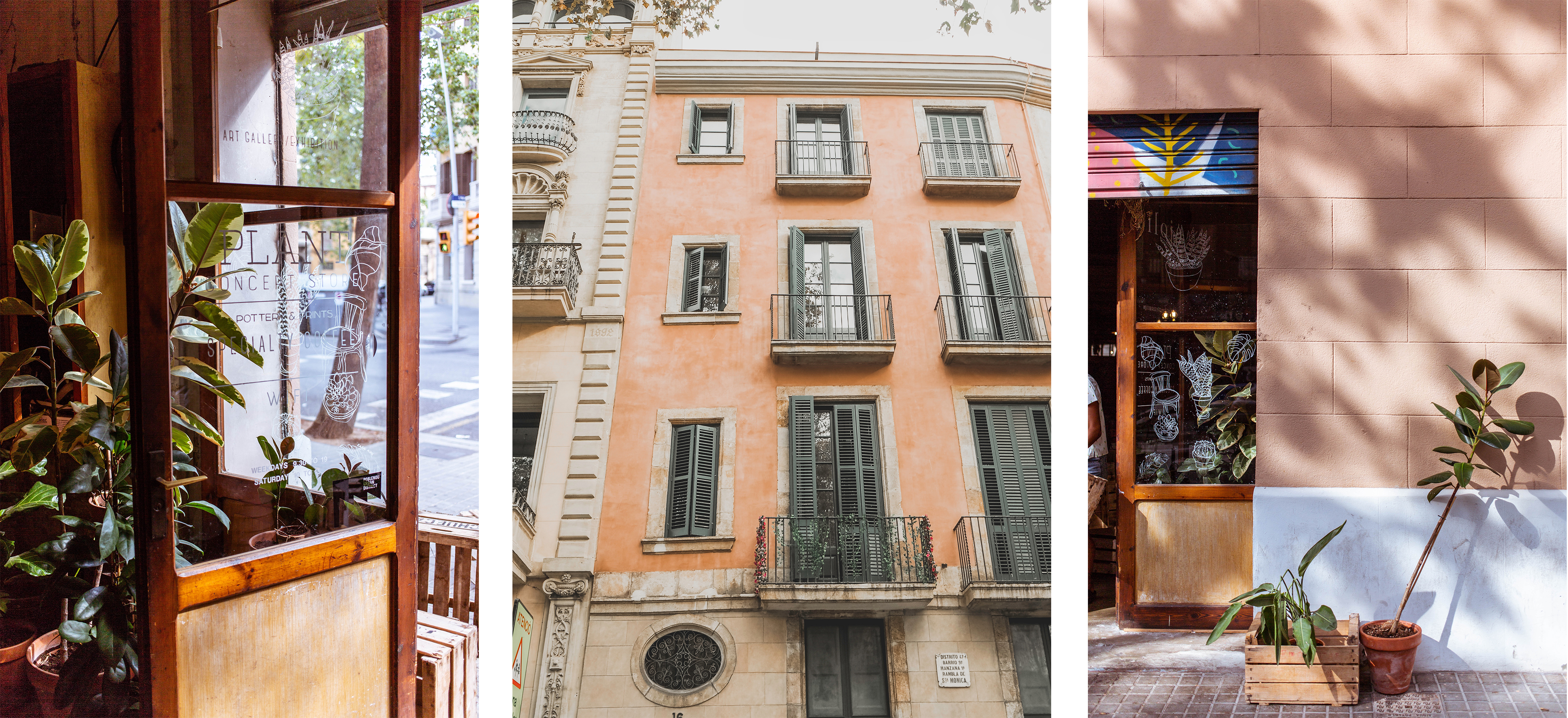 STAY
Barcelona's hotel scene has upped its game in the past few years, meaning you'll easily find somewhere cool for any budget. But for my weekend trip, we stayed at The W hotel right on the beach! Dreamy right?
With it's hidden breathtaking bedroom views, chic modern style and easy to spot from anywhere, The W is always a winner. I'm also a big a fan of Casa Bonay – they have a relatively secret rooftop terrace which is open during summer, a few rooms with private terraces, and an opulent speak-easy style bar downstairs; which is pretty much a key requirement for me when travelling.
Casa Bonay, Gran Via de les Corts Catalanes, 700, 08010 Barcelona
The W, Plaça Rosa del Vents, 1 Final, Passeig de Joan de Borbó, 08039 Barcelona, Spain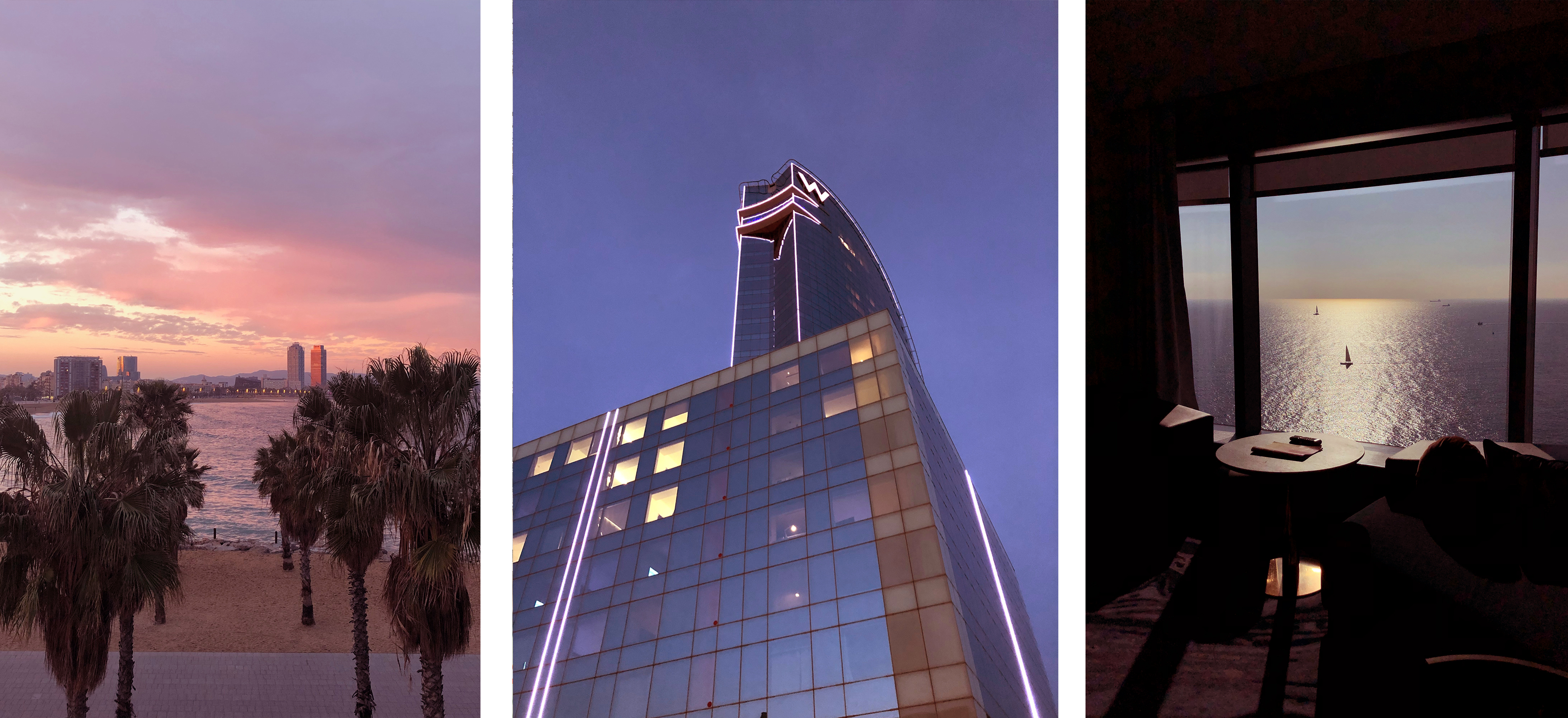 *Advertorial post in collaboration with KIA