LONDON FASHION WEEK RECAP 2: BACK TO BLACK
Let's face it, by day three and four London Fashion Week is all about going back to your basics and wearing the most comfortable stylish shoes you own. During these days I was able to throw on a pair of flats and trade in the winter jackets for lighter layers like my favorite suede leather jacket. What I love most about this time of year, is it allows me to try different things out with my style, that being a little more simple them most, or very flamboyant, which I don't do enough.
I'm a sucker for black, it's my top colour to wear when I don't want to put much effort into what I am wearing, so I thought what better time than this day to pull off an all black look with different textures. It's that little detail that makes all the difference in an outfit, in my case, the classic cool suede combining with the black patent loafers and a little faux fur detail on the side bag that pops out from all the back.
So, are you guys just as obsessed with all black empowering look as I am? Would love to know your thoughts!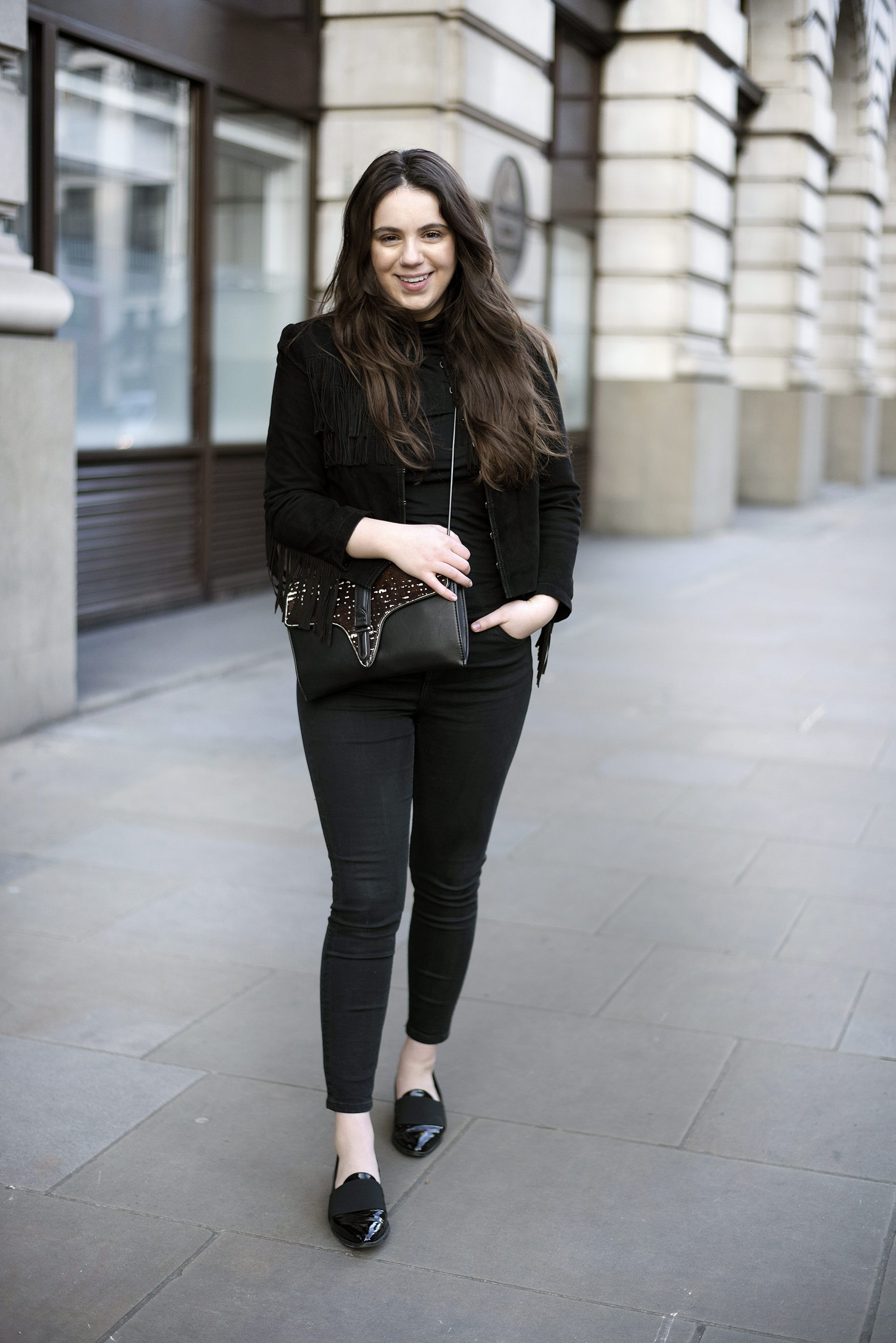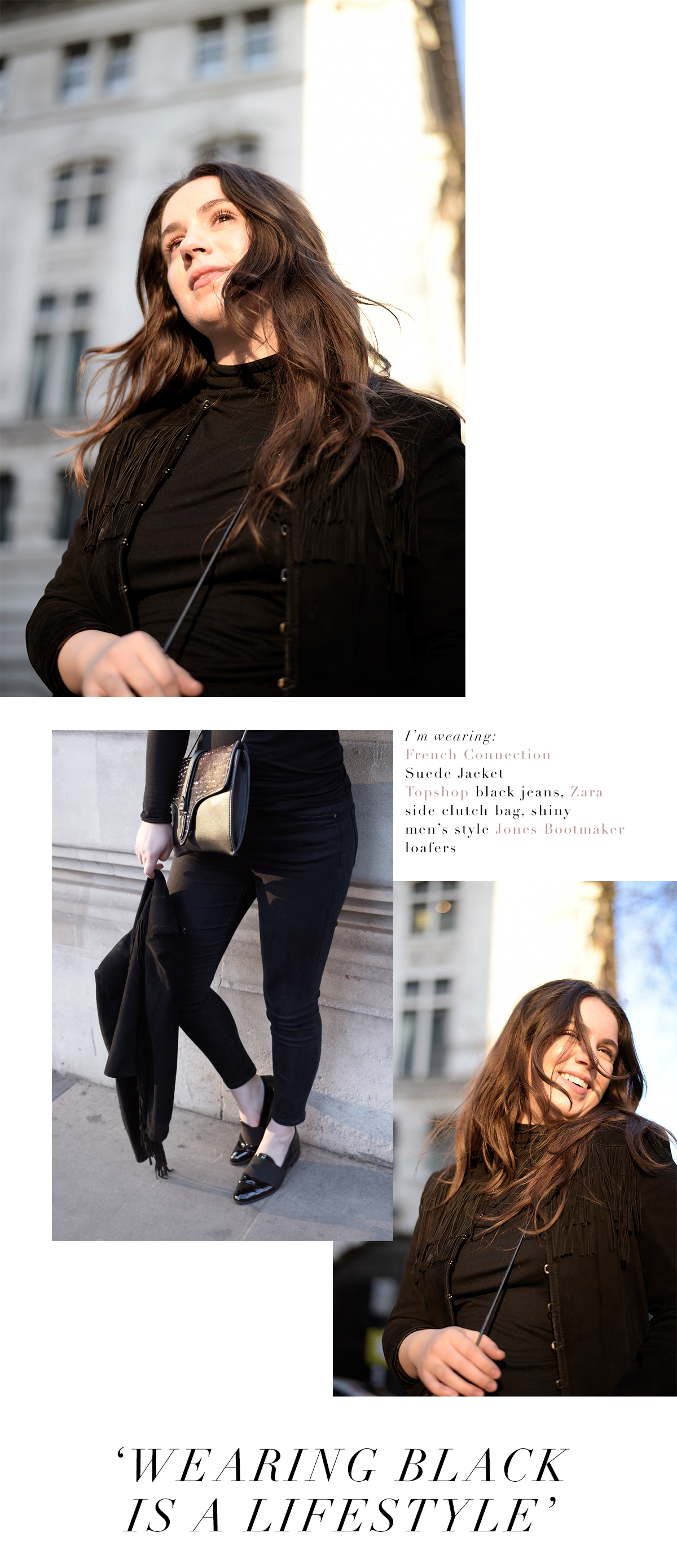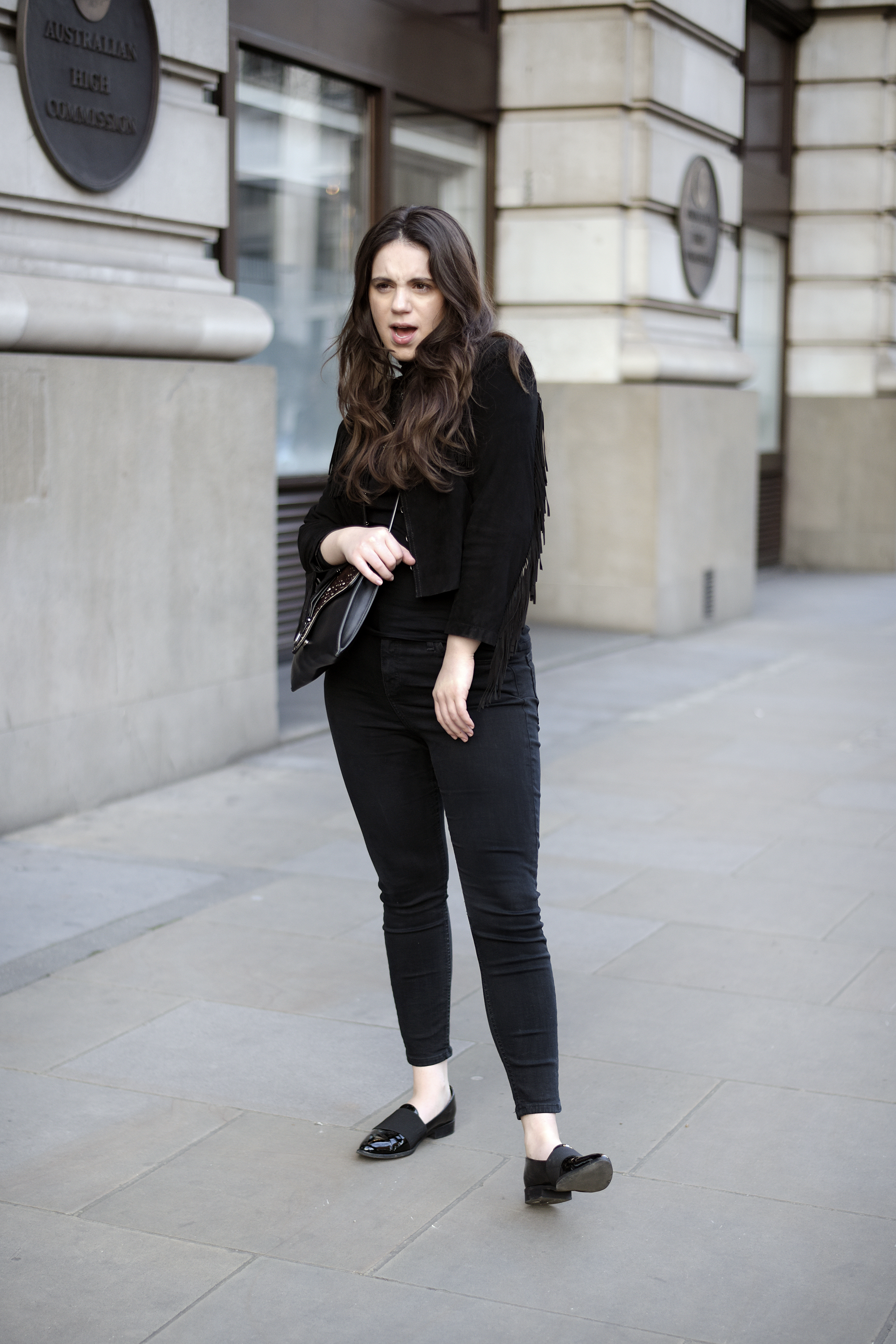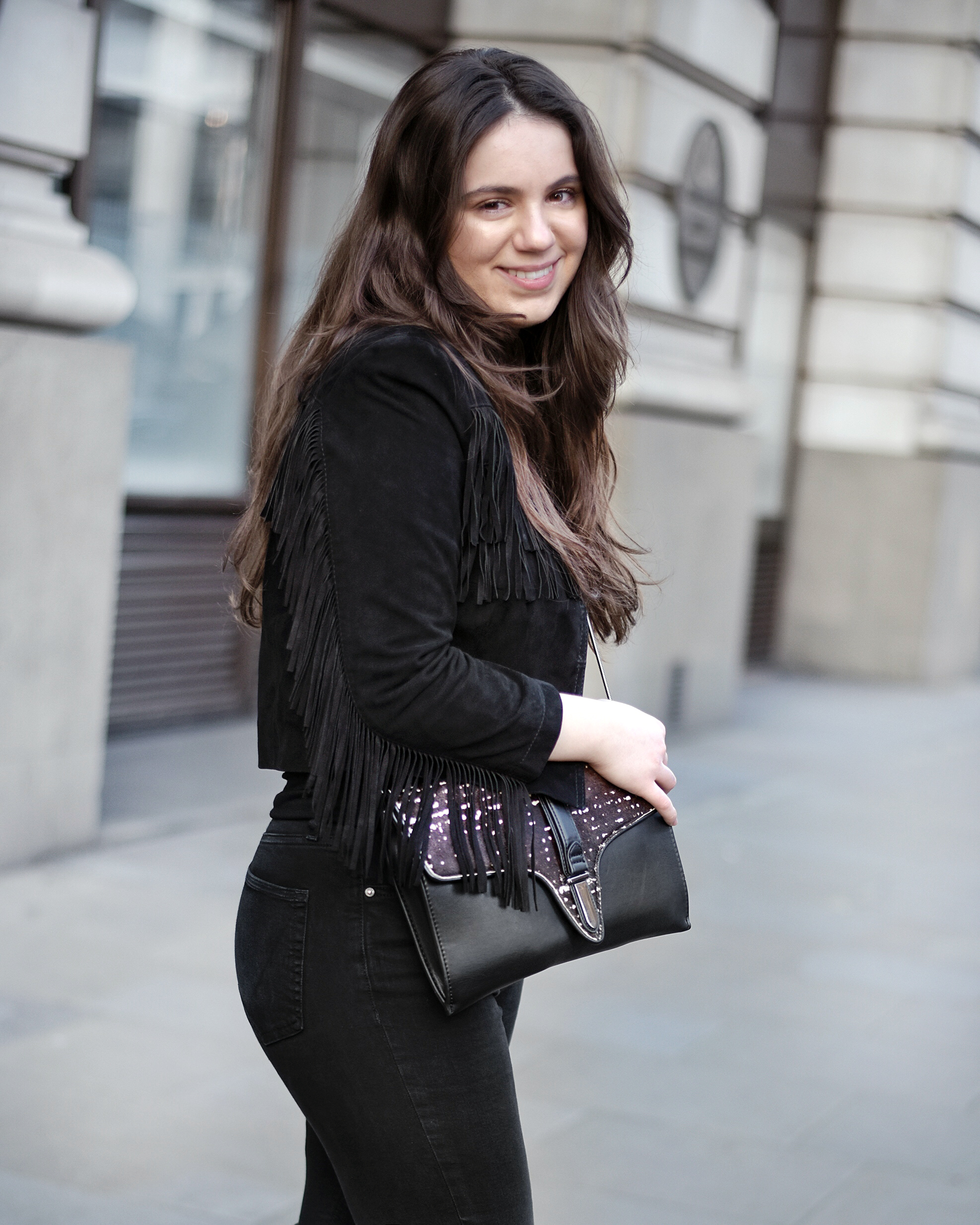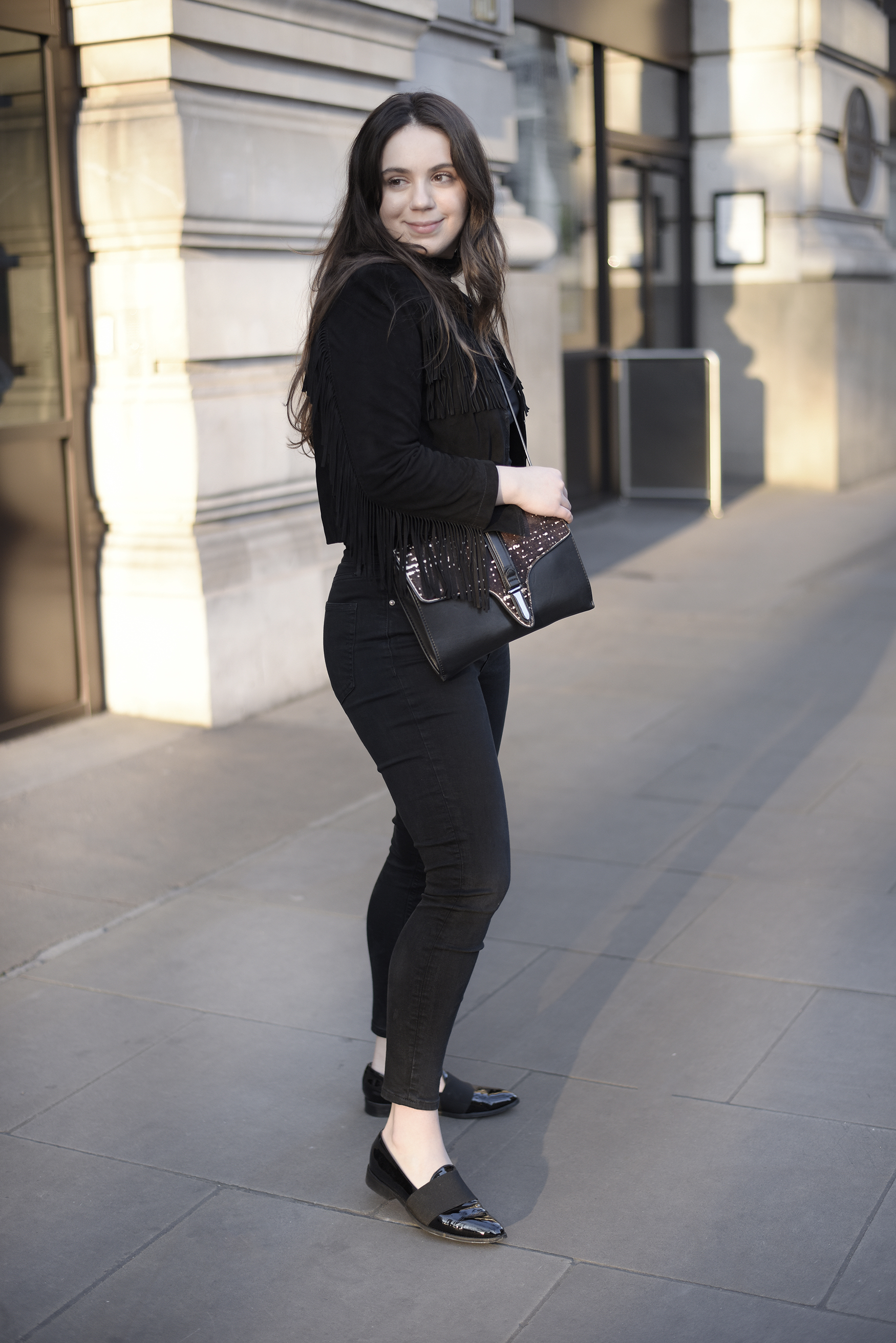 SHOP THIS LOOK
French Connection Suede Jacket (similar here & here),  Topshop black jeans, Zara side clutch bag (similar here), shiny men's style Jones Bootmaker loafers (similar here), H&M black turtleneck (similar here)
Photography by: Barbara Gonçalves
---
---