WHAT MAKES A GOOD FRIEND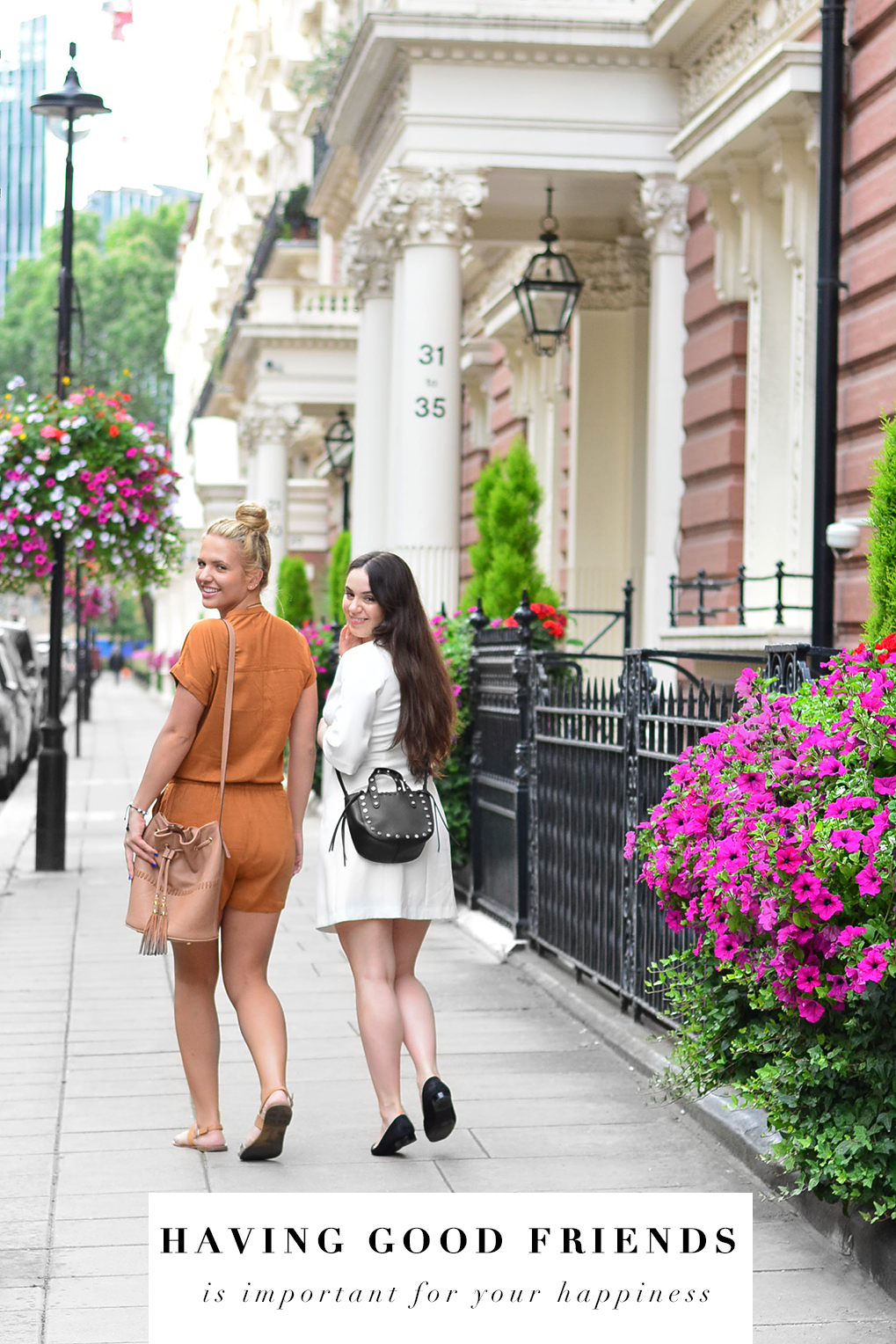 Friendship is one of the most important thing in our lives, and Huggle has asked me to make a list about what I think makes a good friend. Huggle is a social app which helps you to discover and connect with people who go to the places you go. It's a wonderful app for making friends and meet like minded people.
Having good friends is important for your happiness and well being. Finding the right people to live your life with, building strong bonds with, laughing with and loving proves to be mandatory for a content life.
Isabella and I have been friends for 15 years,  we live 5,000 miles from one another and we see each other once a year but that has never stopped us from having the best time and being awesome when we do. This year she has decided to embark on a small trip to London for the first time. So, we put our heads together with Huggle and come up with a list for you guys of reasons why we think our friendship works so well.
If your friends live near by, or thousand miles away here's what we think makes a good strong friendship, even in unconvident life circumference.
A friend that supports you no matter what
Someone you can trust and who won't judge you
Friends who won't put you down or deliberately hurt your feelings
Showing loyalty
Being trustworthy and willing to tell you the truth, even when it's hard
Someone who makes you smile and laugh till you can laugh anymore
That friend who is there to listen
Someone you can enjoy the simple things with
A friend that makes an effort to be your friend
This list was never intended to be to long, being someone's friend should be a simple thing! So go out there, meet people, bexams their friend and enjoy lifes journey with them. You can download it
here.
We would love to hear your thoughts on what you guys feel makes a good friends? 
Related Posts
---
---