YMC – London Collections: Men SS15 – Day 1 with 1883 Magazine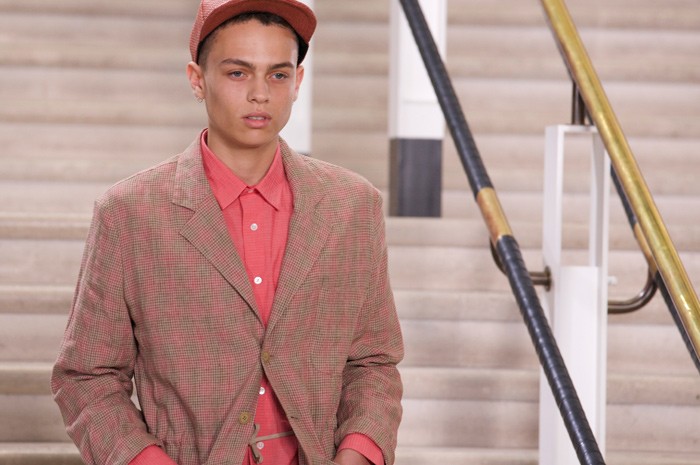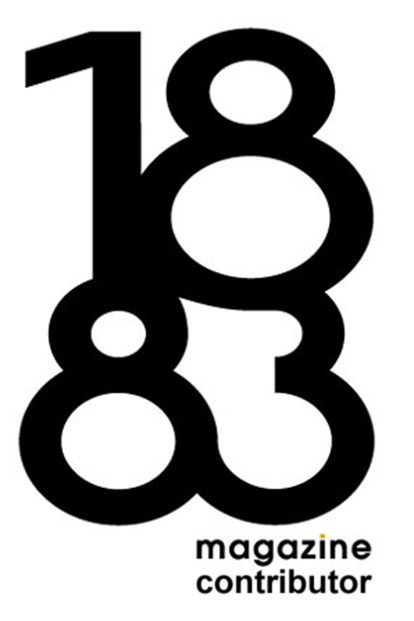 YMC (You Must Create) have a very cool and hip design layout to their clothes, with a very particular texture to its fabrics it seems that it offers the most styled up looks with the greatest of comforts. Shoot the YMC catwalk for 1883 Magazine on Day 1 of London Collection Men.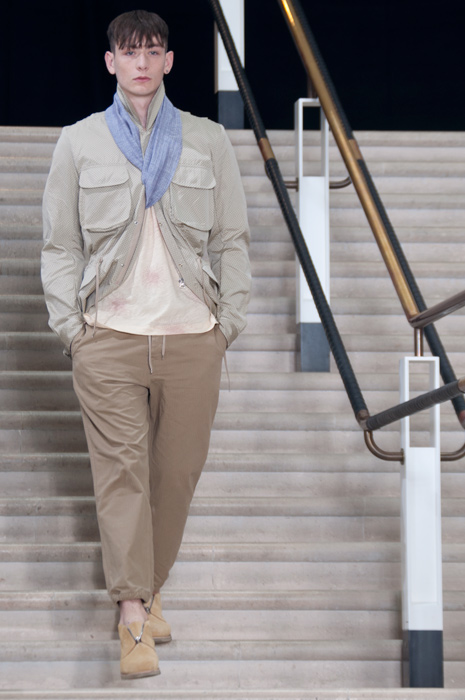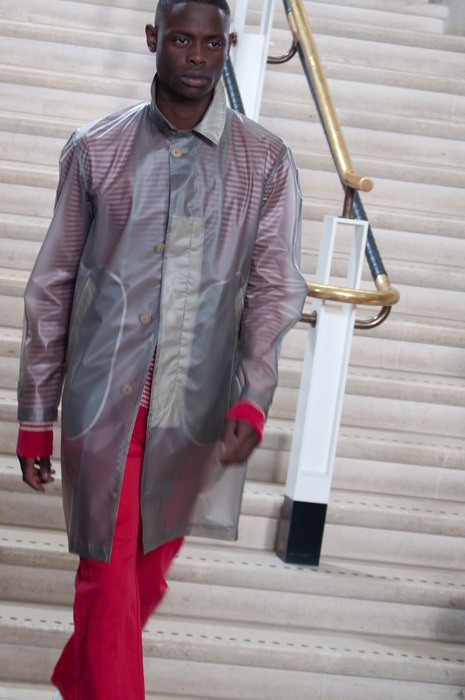 Such a fantastic idea for a rain coat ! I can image that going with anything in the coset, theres no colour or tone to it, working with any look. Love it, wish they did that in womens. I would so be up for owing one, especially with the beautifully timed unexpected british weather.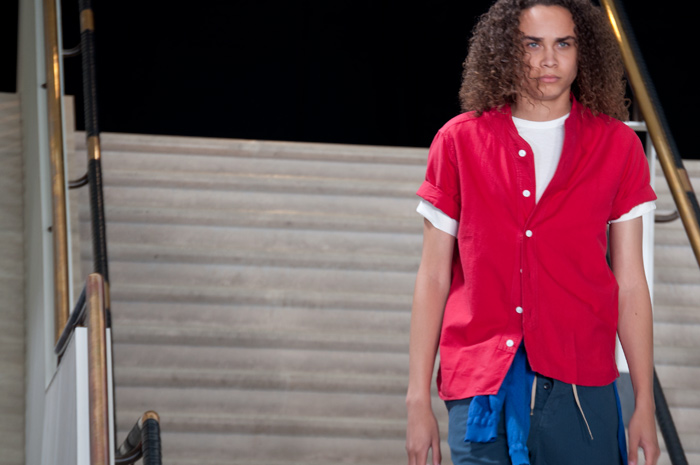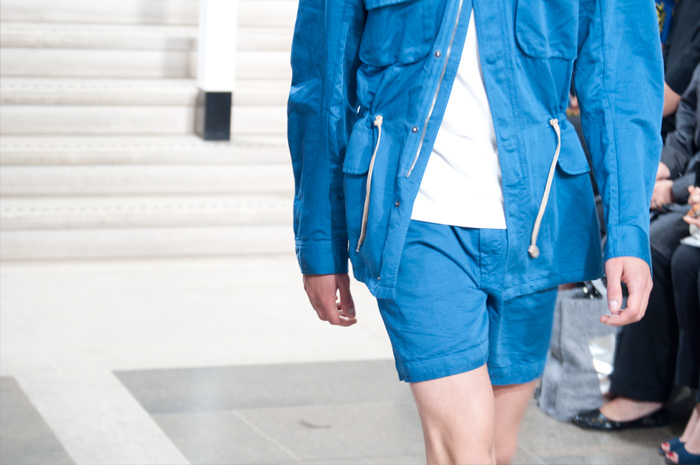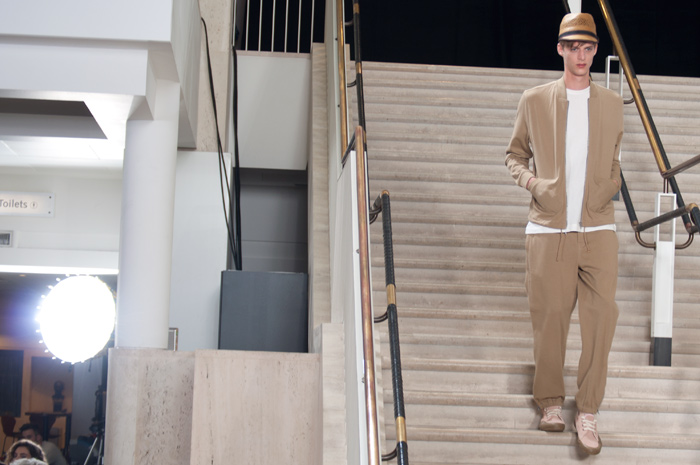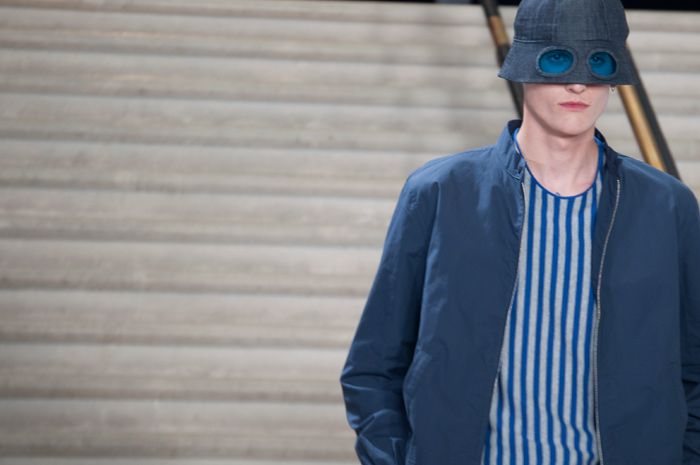 What a hip way of combining sunglasses with a hat, hmmm why not. Its the new thing, lets see how well this starts catching on, I hope it does; looking cool in BLUE!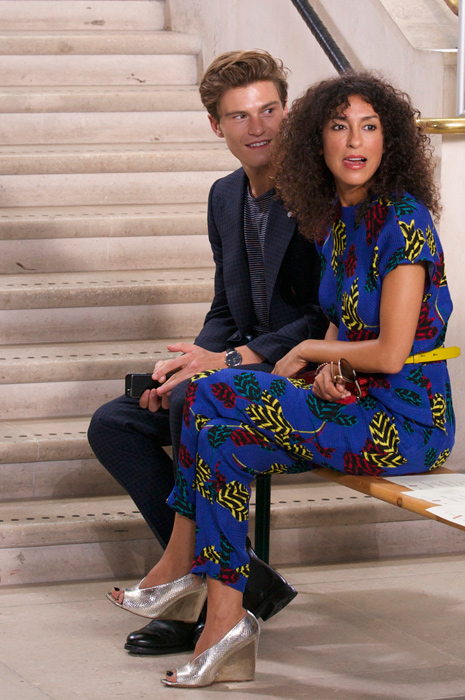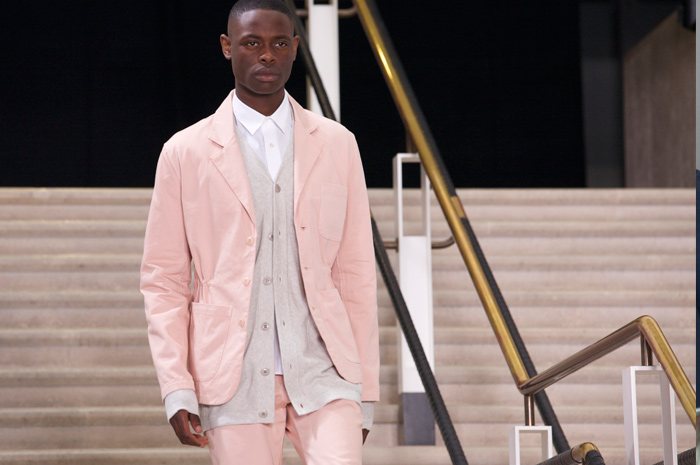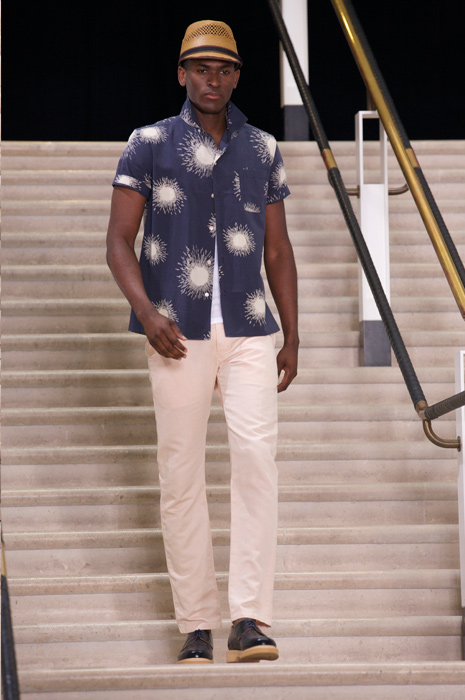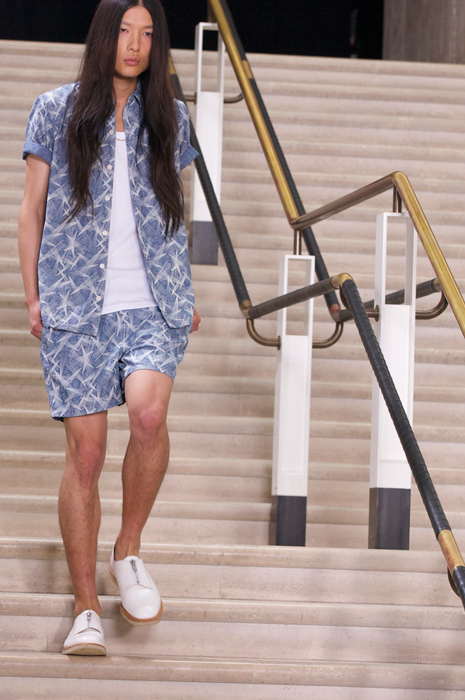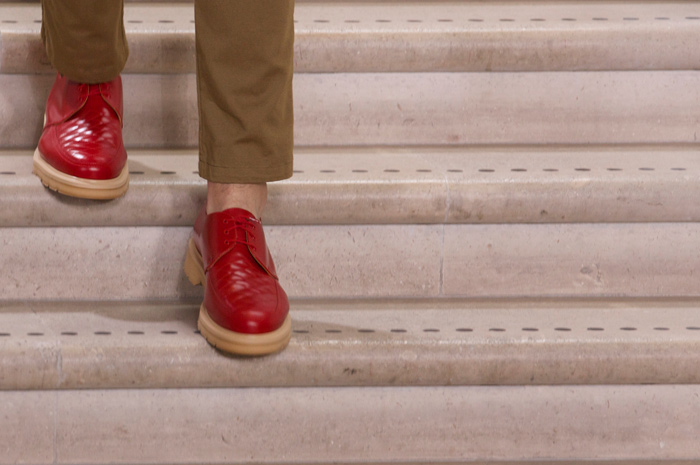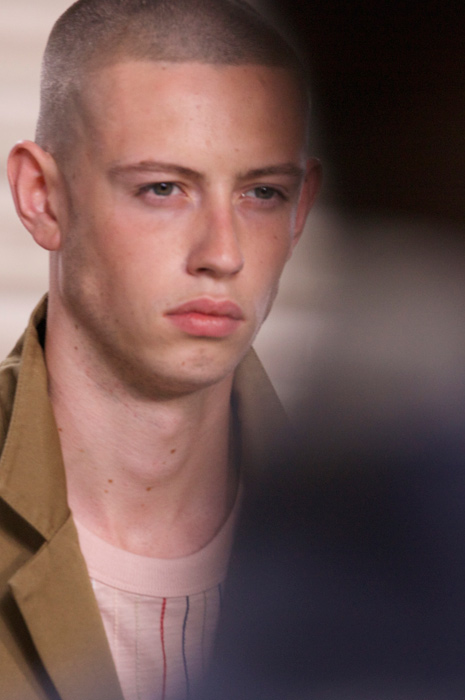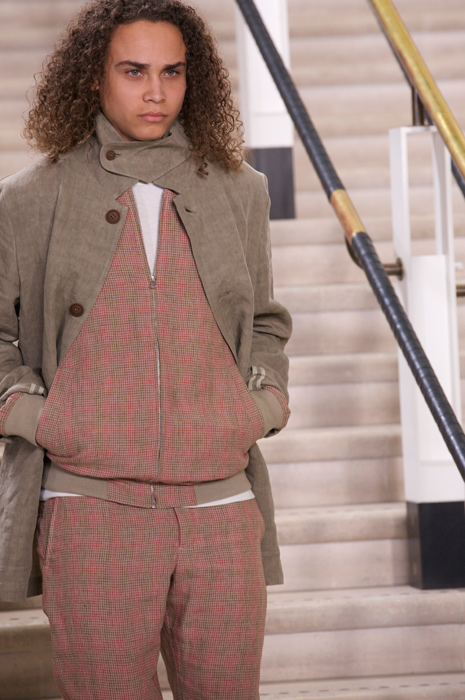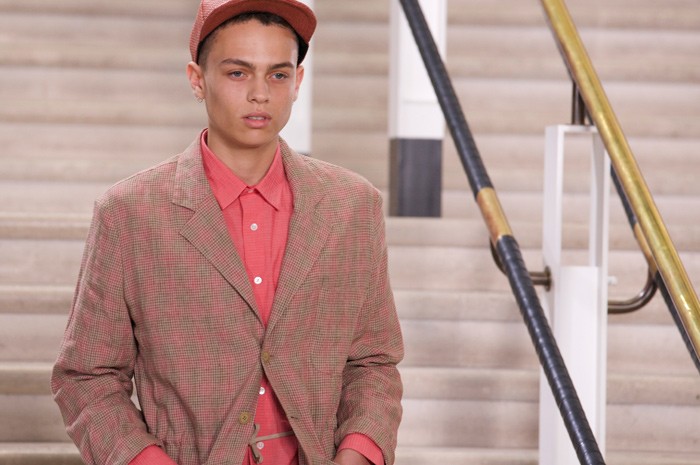 ---
---