WHEN SPRING HAS SPRUNG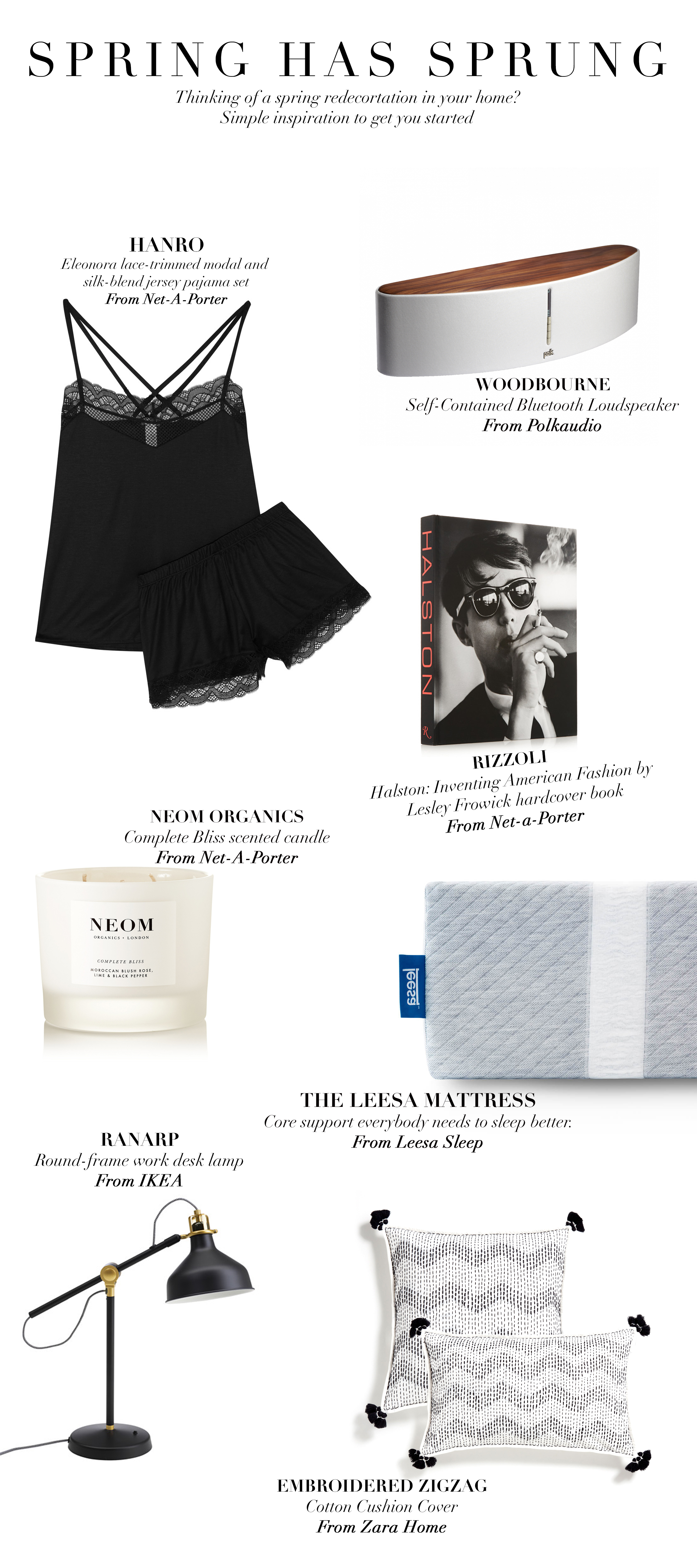 We clean things up, tidy, flip or new mattresses and get rid of the old to incorporate the new for a fresh start! The sun is out, we have longer days and clutter is a no-no when all you want to do is entertain and have people over in a fresh spring redecorated home. So this session, my goal is a new mattress and pillows for my bed, and it's no secret that The Leesa Mattress will be my first choice, designed from the inside out with a universal adaptive feel to provide the cooling, contouring and core support I need to sleep better. Bring on the new, all improved energised me after endless nights of sleep! This means that you guys will get to see more, fun packed blog posts up more frequently… exciting times to be alive.
Would love to know what you guys do to jump start your spring style, from your home to personal style, your inspiration goes a long way!
SHOP THIS POST
The Leesa Mattress Core support everybody needs to sleep better. From Leesa Sleep (Here)
HANRO Eleonora lace-trimmed modal and silk-blend jersey pyjama set From Net-A-Porter (Here)
Woodbourne Self-Contained Bluetooth Loudspeaker From Polkaudio (Here)
RIZZOLI Halston: Inventing American Fashion by Lesley Frowick hardcover book From Net-a-Porter (Here)
NEOM ORGANICS Complete Bliss scented candle From Net-A-Porter (Here)
RANARP Round-frame work desk lamp From IKEA (Here)
EMBROIDERED ZIGZAG Cotton Cushion Cover From Zara Home (Here)
*Advertorial post brought to you by Leesa Sleep
---
---