Waking up with flawless hair on the daily, is the dream! But it's not always the case. I have partnered up with Bardou, to show you a few simple things you can do, to wake up with easy flawless hair, regardless of your hair length.
Haven't we all had those mornings, where we'd rather hit snooze a trillion times than get out of bed to shower and fully style our hair for the day? I sure have! Despite late nights out or just being extra busy that day, an easy and quick hairstyle is a necessity, any day and any situation.
Since there's basically no one on this planet that wakes up with flawless hair in the morning, I have put together a few morning and night tips, that will benefit you when you're in a time crunch to get out the door and you want that flawlessness to your hair!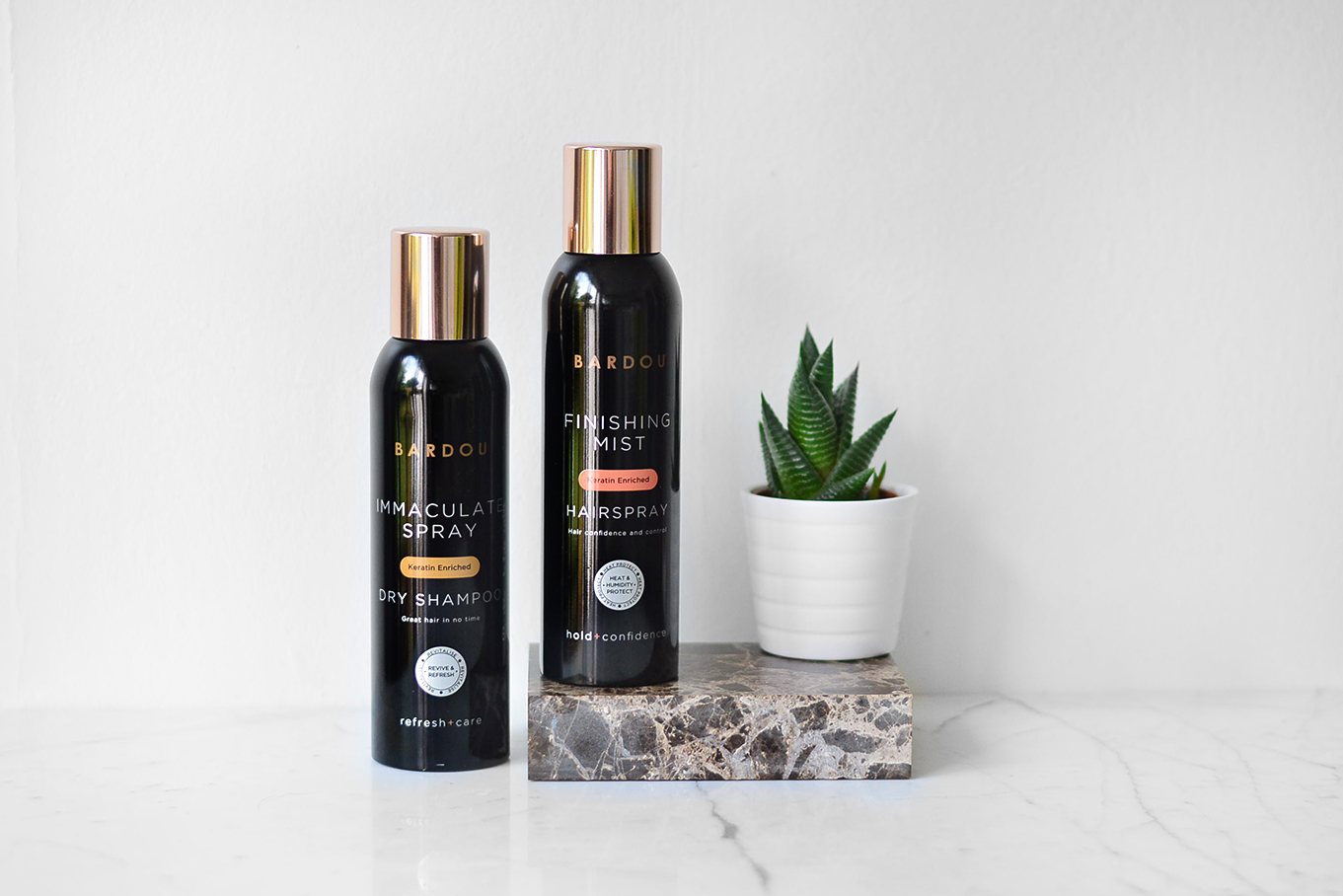 The Night Before: For the easiest way to "wake up and go," you must wash and prepare your hair the night before. Then, with a simple touch-up in the morning, you'll be out the door in no time!
Blow dry your hair with a round brush for a super clean crisp finish or lightly air blow dry so your hair isn't wet but dry before bed.
Back comb your roots. As you sleep on your hair, this will help keep hair bouncy throughout the night and not flatten at the roots.
Add Bardou Finishing Mist Hairspray to your hair as a finish for everything to hold till the morning, the product will help keep your hair full and bouncy after a night's sleep, then pop it in a braid for mermaid waves, high bun for big curls or low bun for those light sleek beach waves.
The Morning Of: If you're in a rush and haven't prepped your hair the night before, don't fuss; second-day hair is even easier to style with Bardou Immaculate Spray Dry Shampoo.
Divide your hair into a few sections and spray a dry shampoo directly onto your roots, holding it about six inches away from the scalp, to absorb any oil or grease that may have built up from your last wash.  Bardou Immaculate Spray Dry Shampoo is a light, airy spray that goes on invisible without the traditional dry shampoo white mist. Your hair is left looking fresh and clean, so no one will know you've skipped a wash!
An easy updo is perfect for second-day hair—and your options are endless. Try a low messy bun at the nape of your neck with face-framing pieces or a cute topknot.
Or my favourite, slick back your hair into a high ponytail and wrap a piece of your hair around to hide the elastic and secure with a bobby pin. It'll only take you seconds to pull off this sleek look! Just make sure the hair tie isn't extremely thick so it will be easier to hide.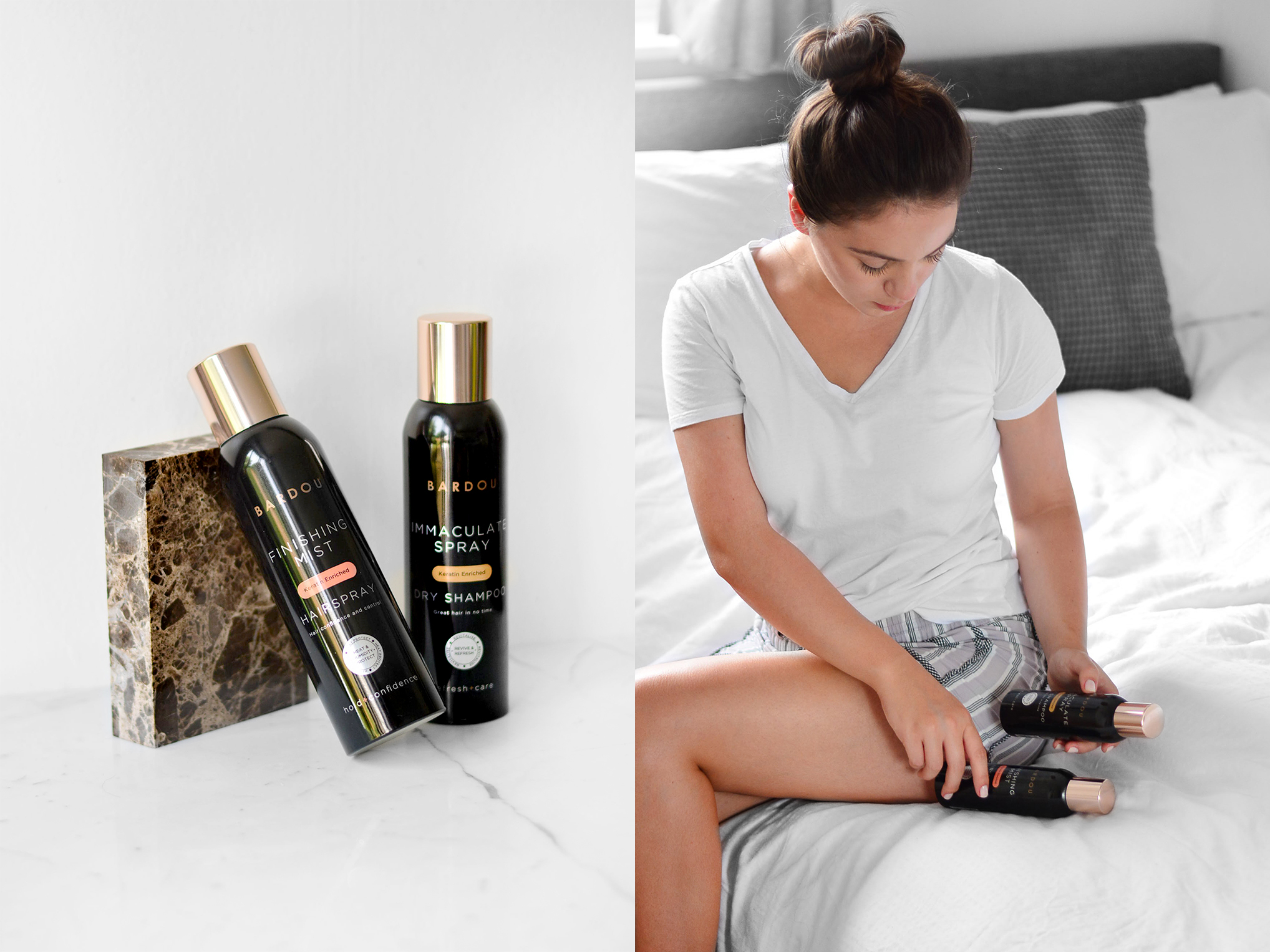 I would love to know what you gals do to make it easier for your hair styling in the morning. 
*Advertorial post brought to you by BARDOU Luxury Haircare and Cosmetics