THE NEXT BIG THING IN LOAFERS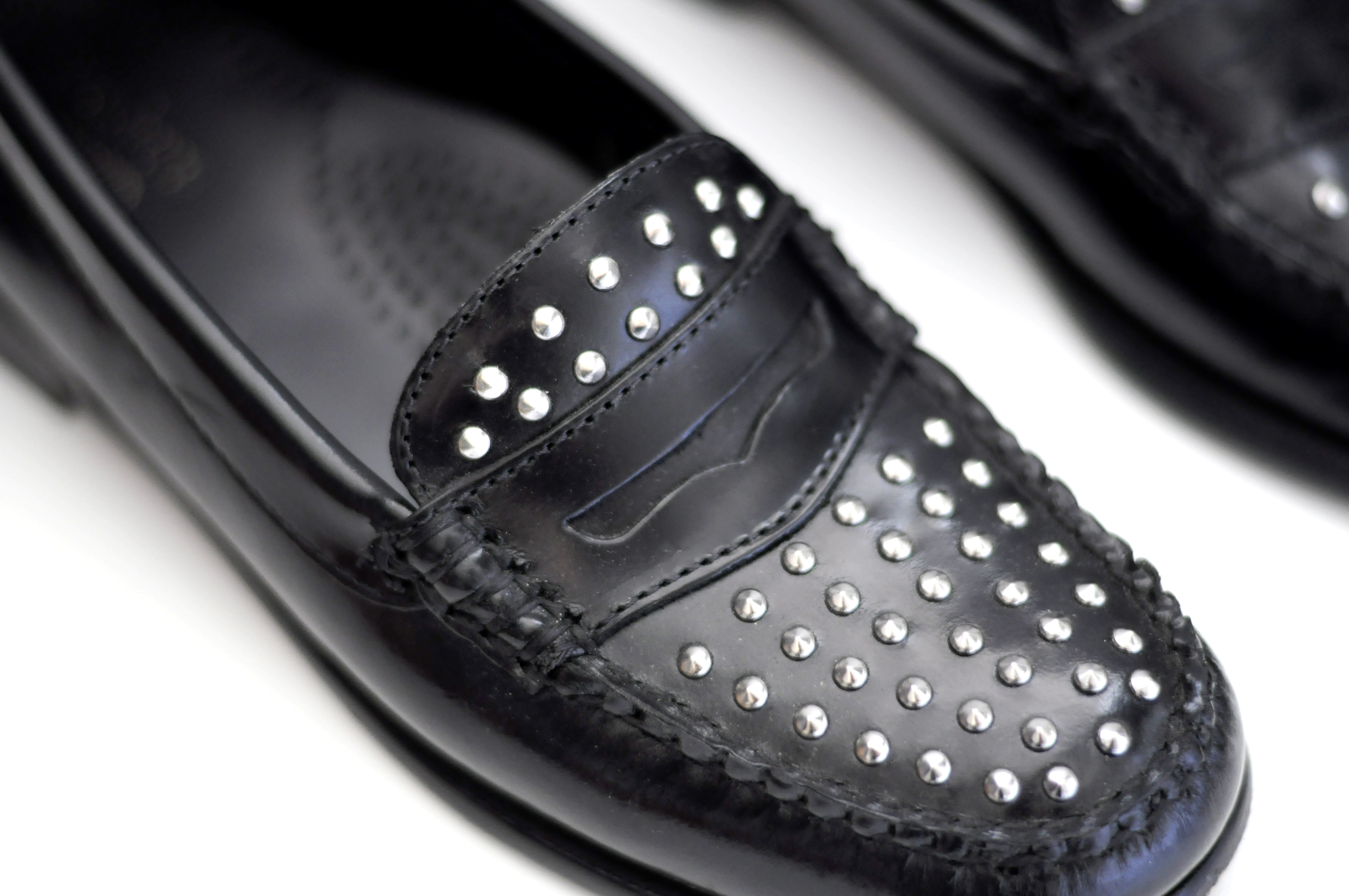 Ten days into fashion month and I feel I've stated off on a good foot, especially while wearing these classic, studded edge G.H.Bass & Co. loafers. I can't seem to get enough of them, such comfort and style all in one; at the moment I find any excuse to wear them with anything everywhere.
What encourages me the most, knowing that they are the best a loafer can get is their attention to detail, hand crafted so well, they fit like a clove and look great on my feet with any kind of outfit (a lookbook is soon on its way with these beauties).
[ The history of G.H. Bass & Co. dates back to Maine in 1876 and George Henry Bass- a man on a simple mission to make the very best shoe. In 1936, G.H. Bass & Co. put a stylish spin on a Norwegian farm shoe designed for "loafing in the field,"They say they don't make 'em like that anymore, but Bass most certainly does. Still bench crafted and hand stitched, iconic Weejuns continue to be in demand by casual and fashion-forward crowds – click here to read more on the history ]
Whats so cool about the Weejuns loafers is the breathable interior which relieves most of that pressure when you walk, I feel like I am walking on a little pillow of air. Can't wait to soon show you how this amazing pair brings the best out of my outfits. I can't recommend them enough, and I can't wait for my next pair. I dare to go for the bright blue pair.
---
---