THE MORNING AFTER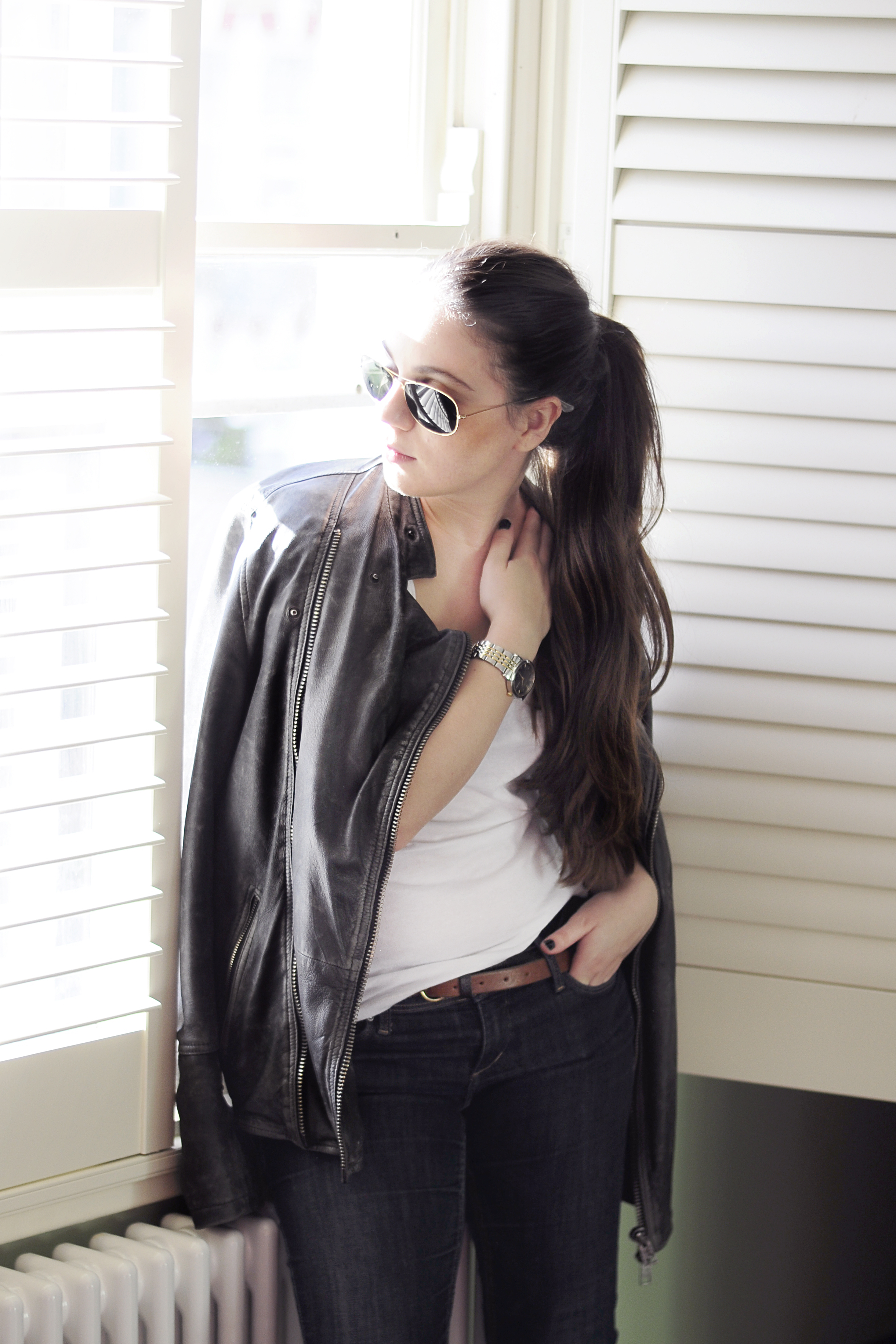 Men ALWAYS get the best leather jackets. It's just a fact of life! Women get the best shoes but when it comes to jackets men are the winners! The day after the Halloween party of the year, I popped over a dear friend of mine and fellow blogger Zaks delightfully chic townhouse for a quick 'how do you do' with a side of tea and scones (of waltonandwang.blogspot.com ).  With the tea drunk and the scones demolished and him tidying away (girls gotta have a break) I decided to take delve into one of his three jaw dropping, amazing closets. I've always loved his sophisticated and masculine style and have always wanted to steal a few pieces for myself; and that's exactly what I did. I decided to steal his jacket and make it wearable for us ladies, did I mention how amazing it felt to have it on, he won't notice its gone! I won't tell if you won't, shhh!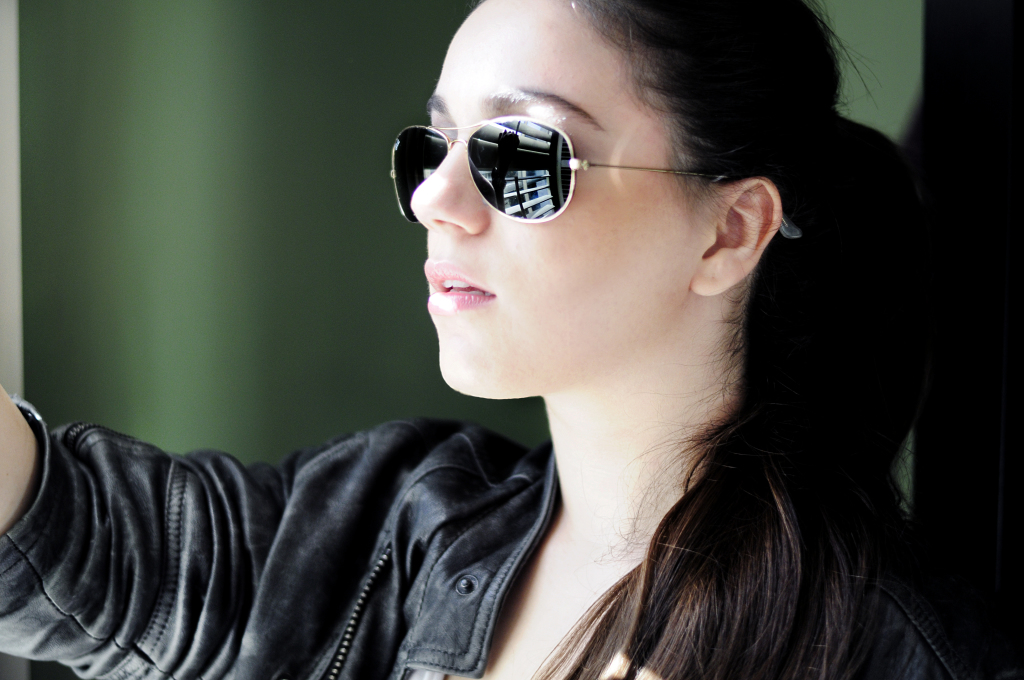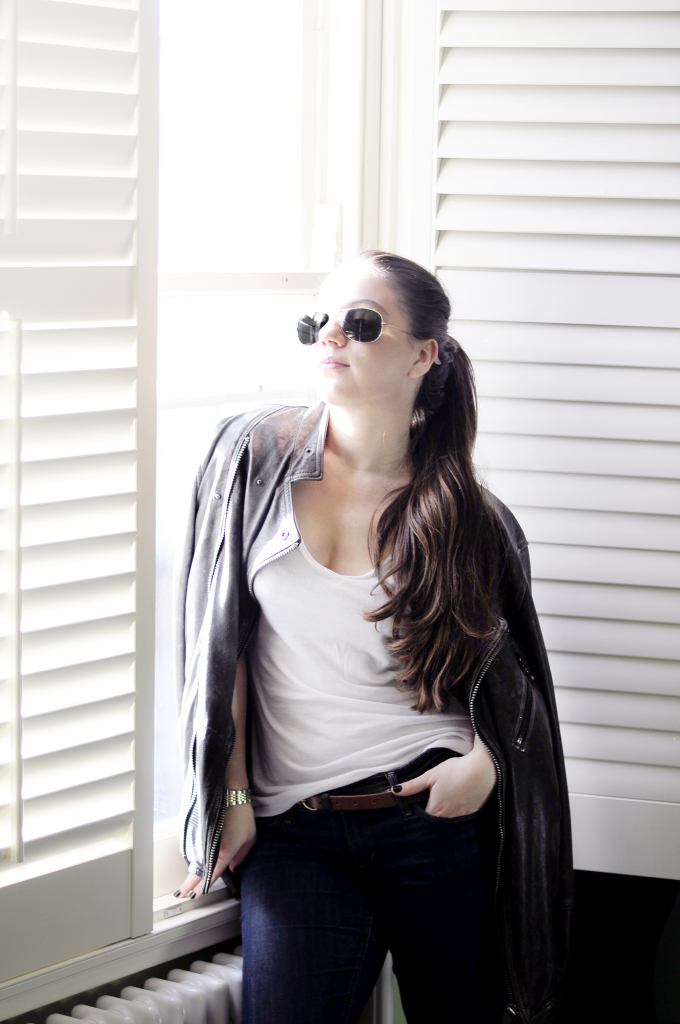 I threw it on over a simple white t-shirt, pulled up the sleeves and added a classic pair of Ray Ban aviators for effortless chic – stolen from the boys.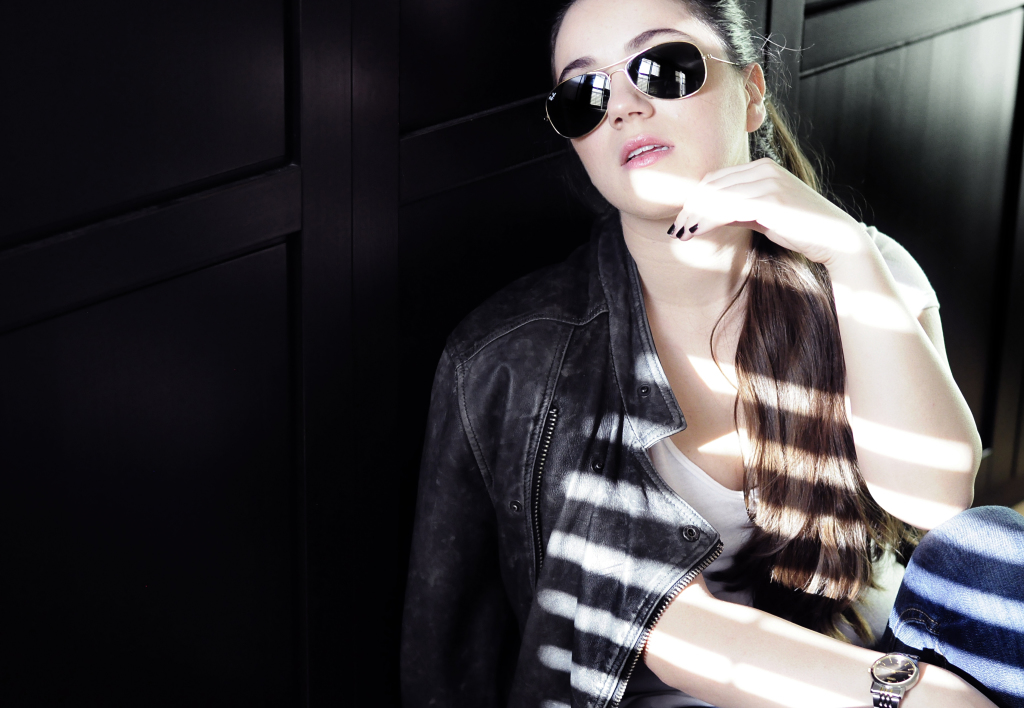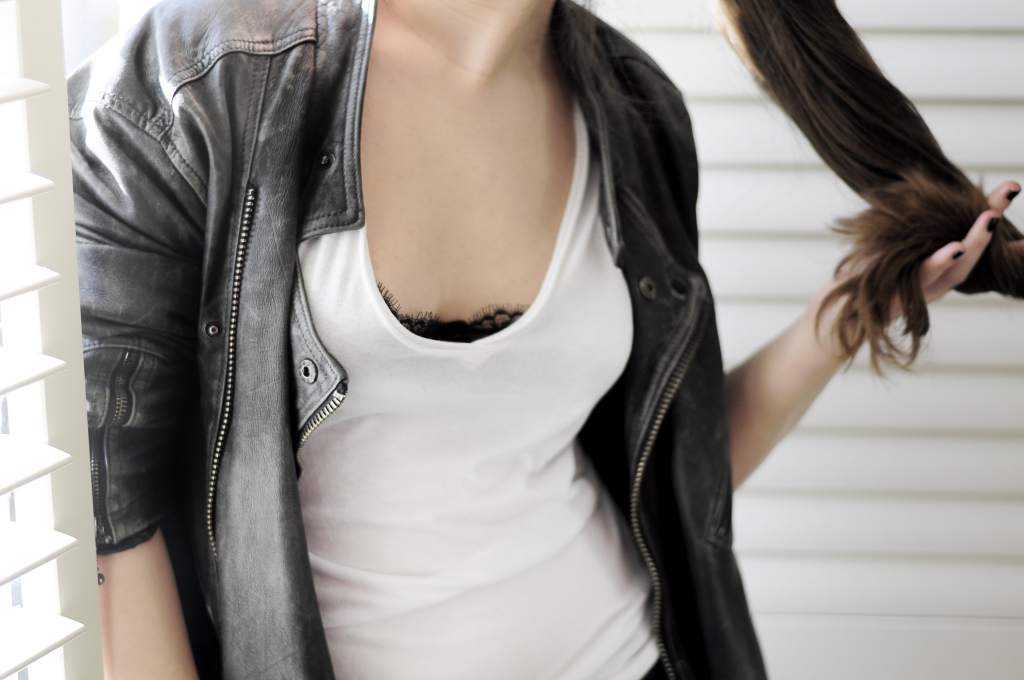 A little sexy lace makes any masculine outfit that much more feminine.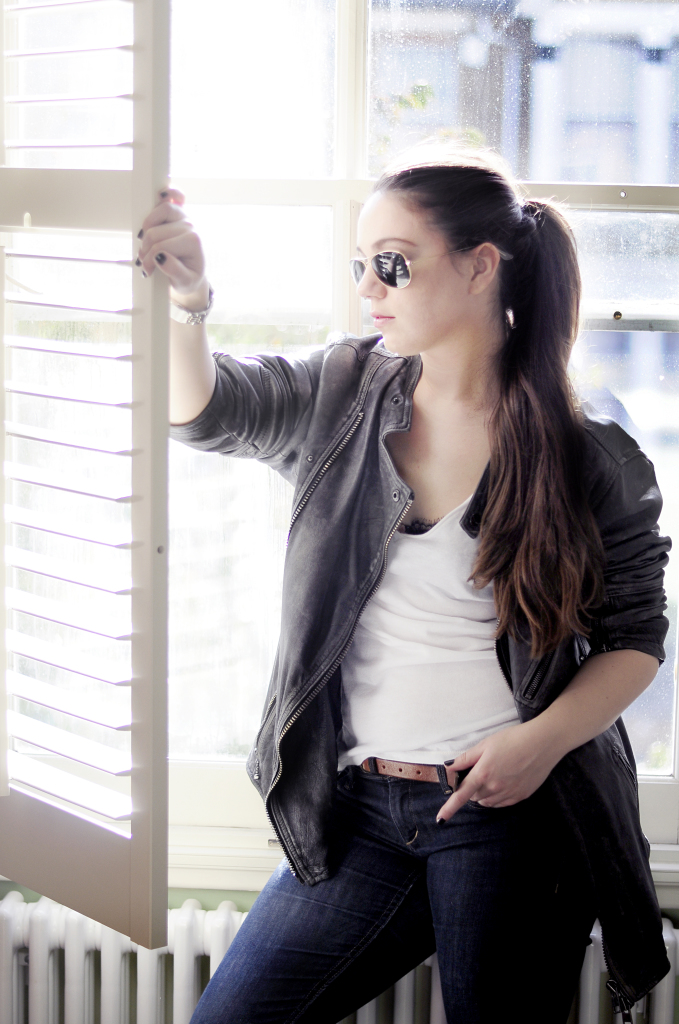 ALLSAINTS leather jacket with a simple white t-shirt from Hollister, Ray Bans and classic boyfriend jeans from H&M. That cute little belt is a older leather Zara accessory and the cute lace bra is from Topshop. 
Photography by Zak Walton 
---
---