THE BLUE, IN WASHINGTON D.C.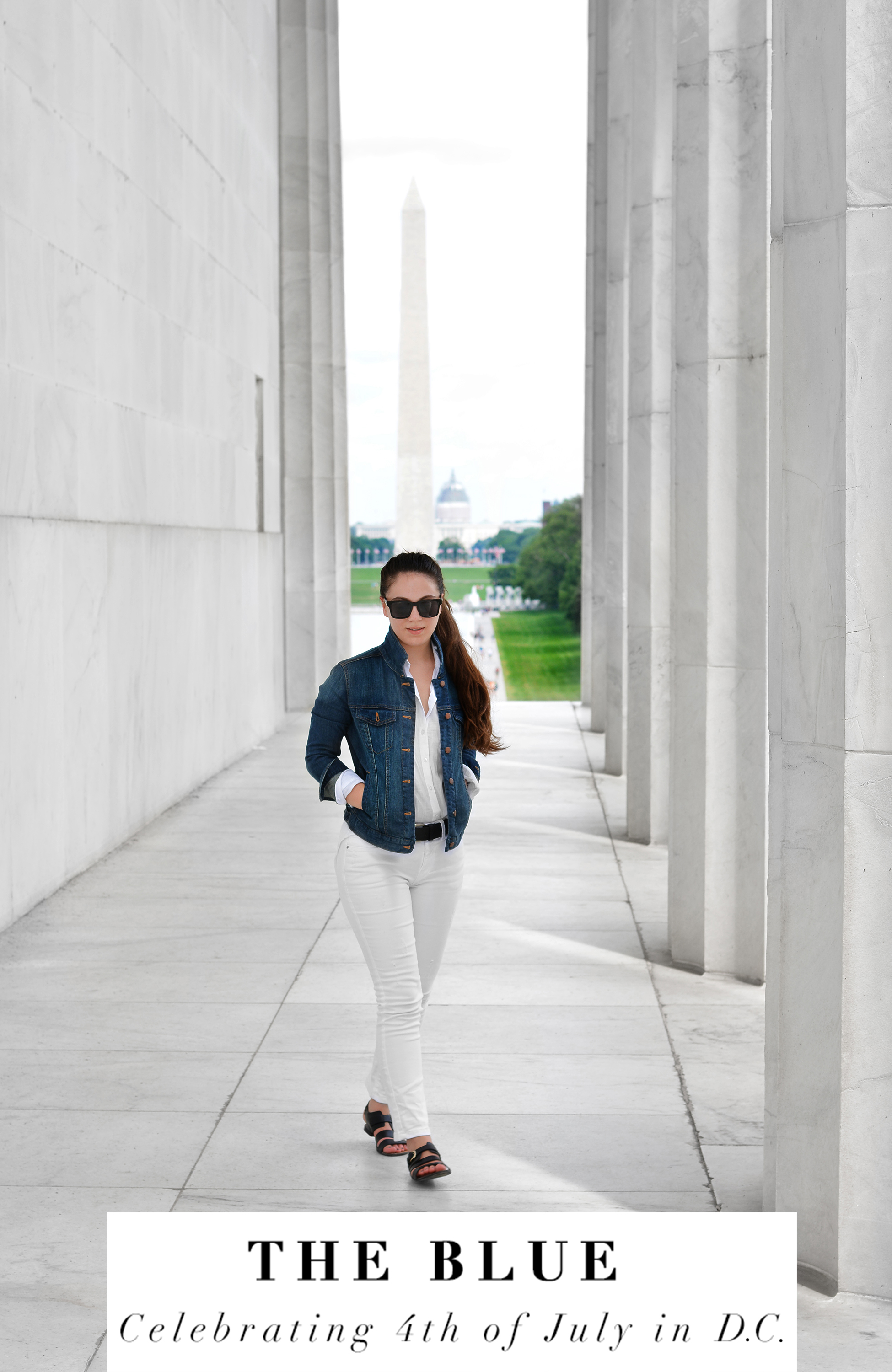 If there's one combination I'll never get tire of, it's white and denim blue! It really doesn't get any more classic than that. White has always been a staple in my wardrobe and I'm always adding more white into my closet through plain tees and classic tops because I know I'll wear them on the regular. Regardless of the season, I'll create something similar to this combination year round, maybe with a few less layers, and depending on the weather. But since 4th of July is here, I find myself in Washington, D.C. to celebrate, so, I though of keep the colours of my outfit classic and celebrate the independence of our neighbours across the pound in simple style!
I've had this cute little mini denim jacket from Gap for years, it's ideal for a trip to the states, keeping it simple, classic and all American.
But of course, you can't miss the white. It's my go to colour (if it's even considered a colour) for any event, fancy or relaxed it offers that extra sophistication to your day to day outfits. This pair of white jeans from T.k.Maxx are lush, so soft and ideal for summer weather!
We are indeed missing red… however, I will be swinging my American flag with pride and support!
Happy Independence day to all my American friends!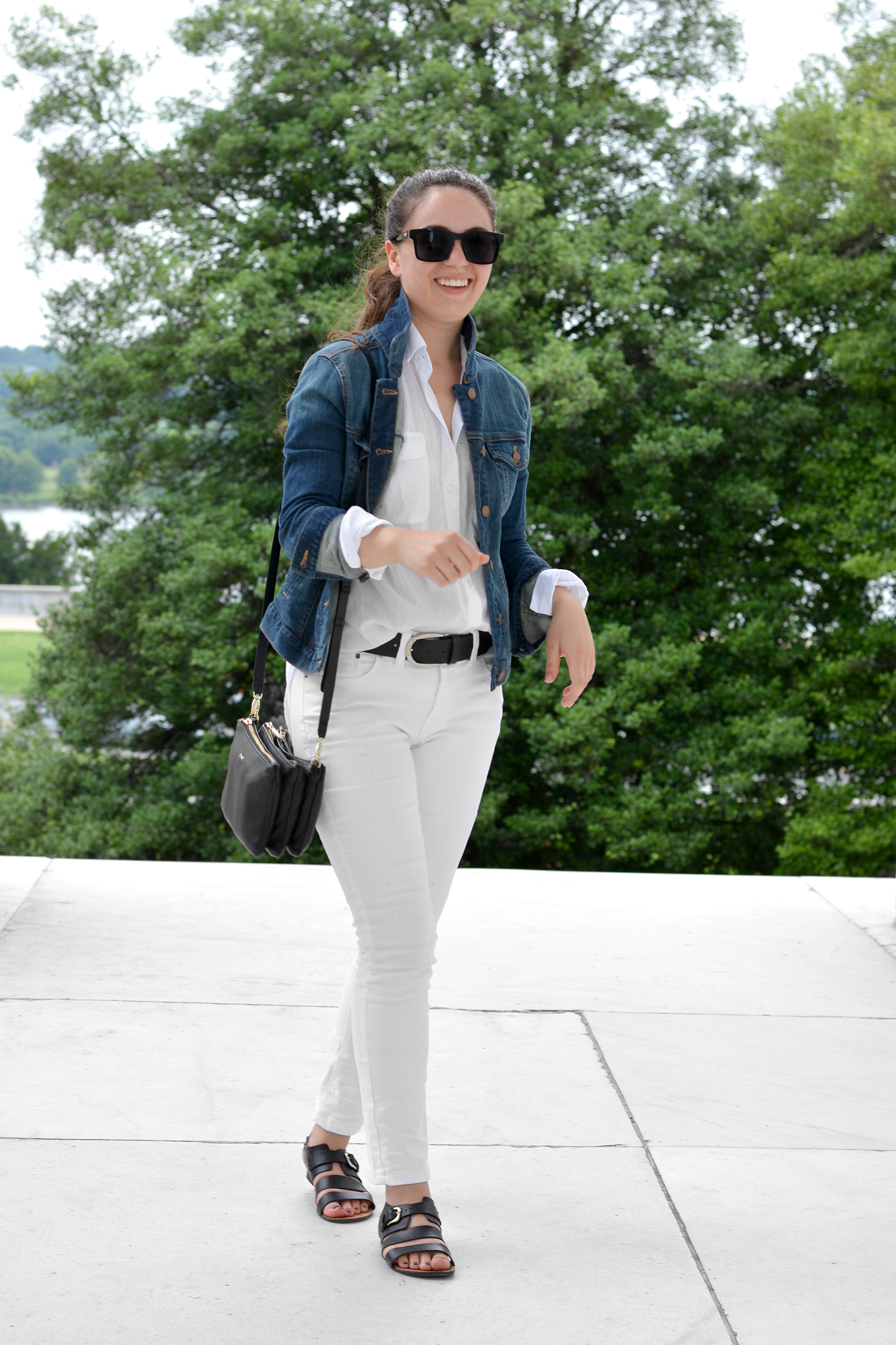 SHOP THIS POST 
---
---