SIMPLE ALWAYS SAYS MORE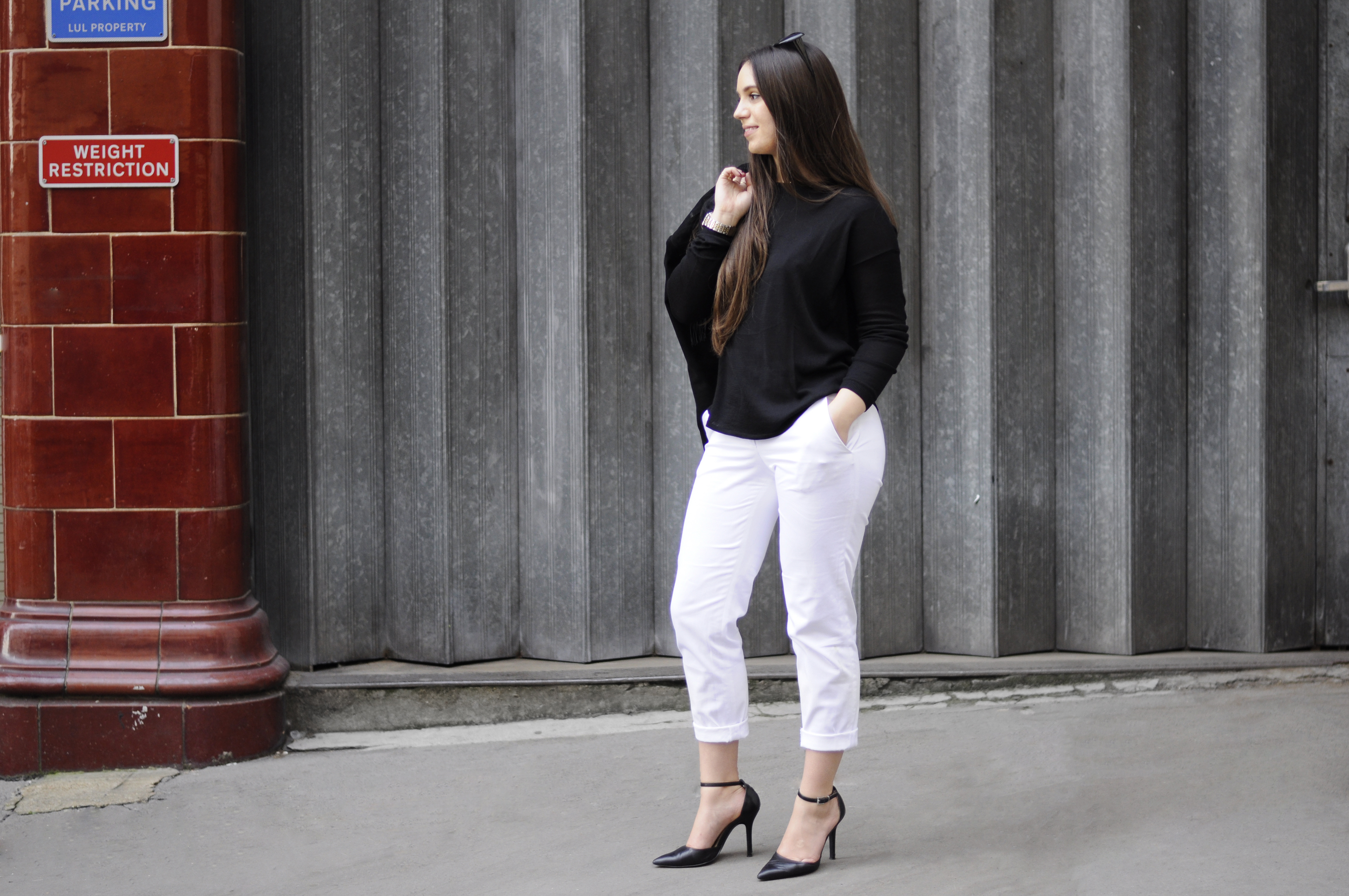 'My feet are killing me!'. Never has this sentence been uttered more from my lips in the last few days than ever before in my entire life. Fashion week is all about the clothes, the jewellery, the bags, the scarves and the shoes. The shoes. See, from an outside perspective the whole affair seems very glamorous, running from show to show however RUNNING from show to show in a pair of four inch heels on the cobble of Londons streets is quite the challenge. Thats why for me, comfort when getting dressed, is paramount. Heres an outfit that I wore on day two of London Fashion Week, something casual yet smart, heels intact (with a extra pair of flats in my handbag).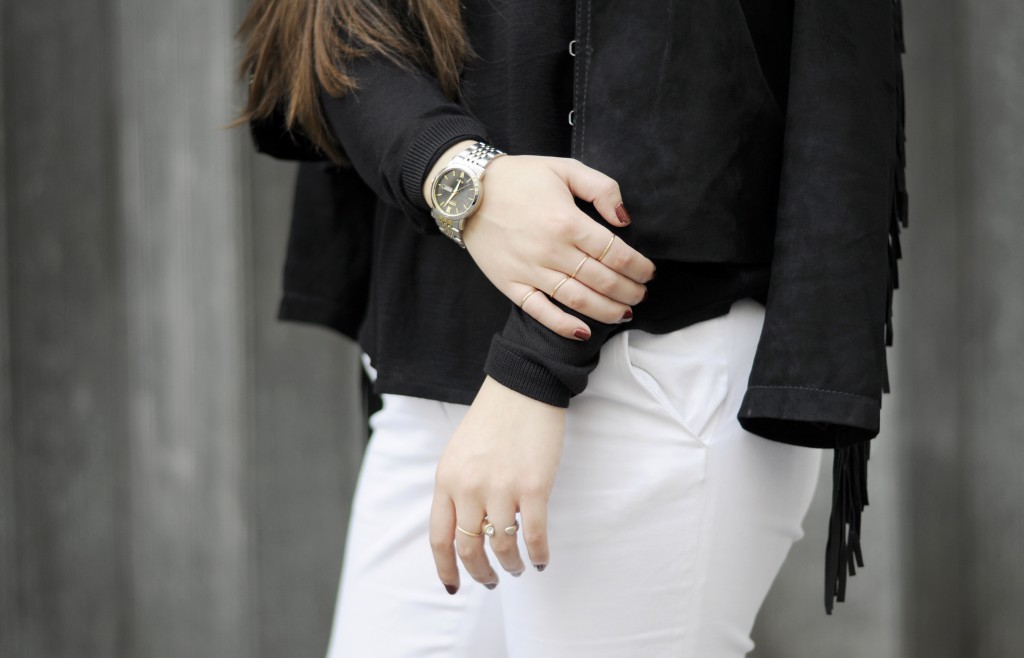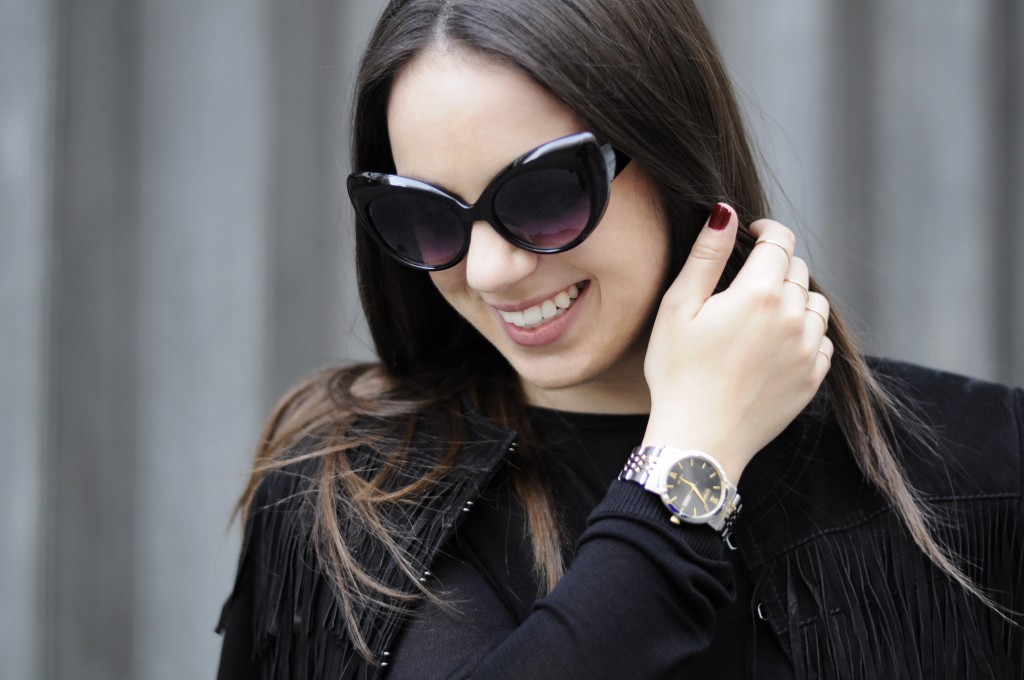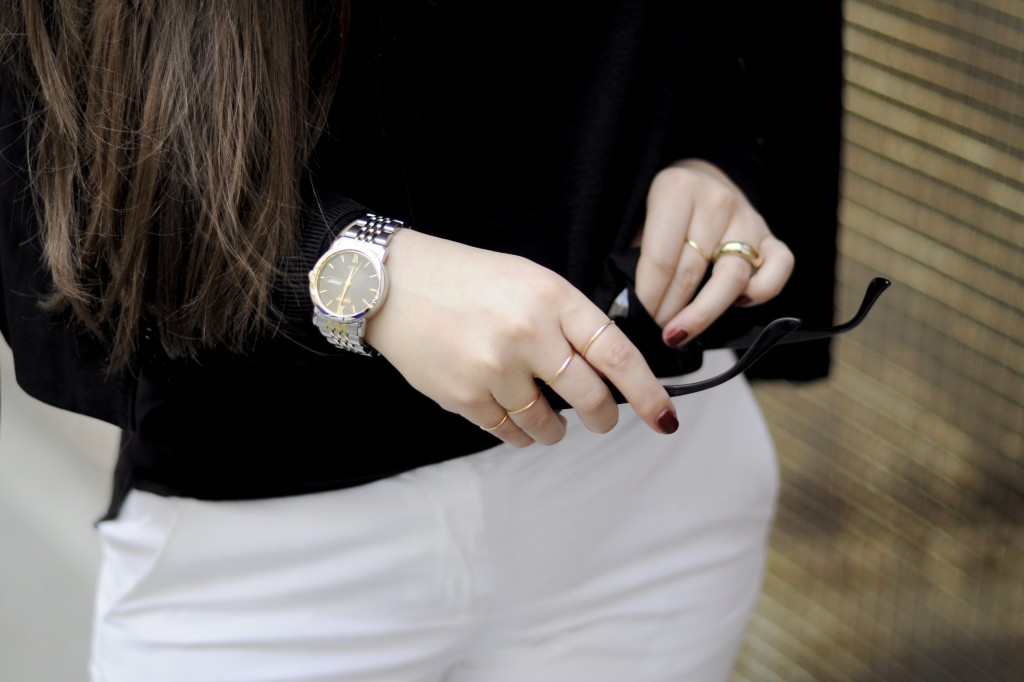 Keeping it clean with minimal accessories that complement the monochrome look. I just adore this set of rings, very thin light gold, however they are no longer in store so here are a few that would look just as good or even better.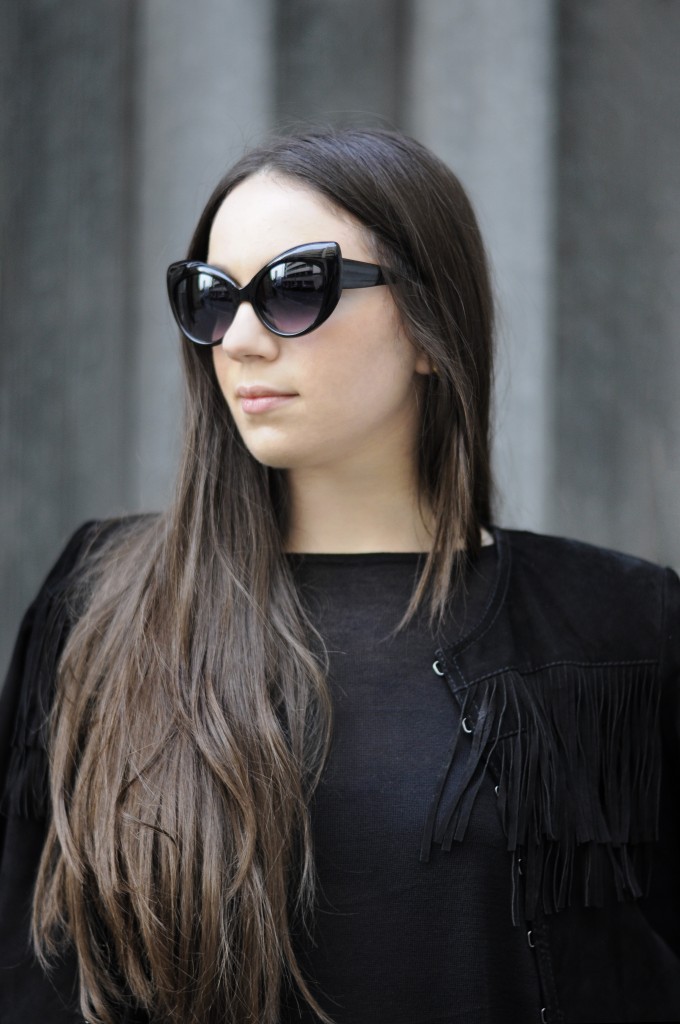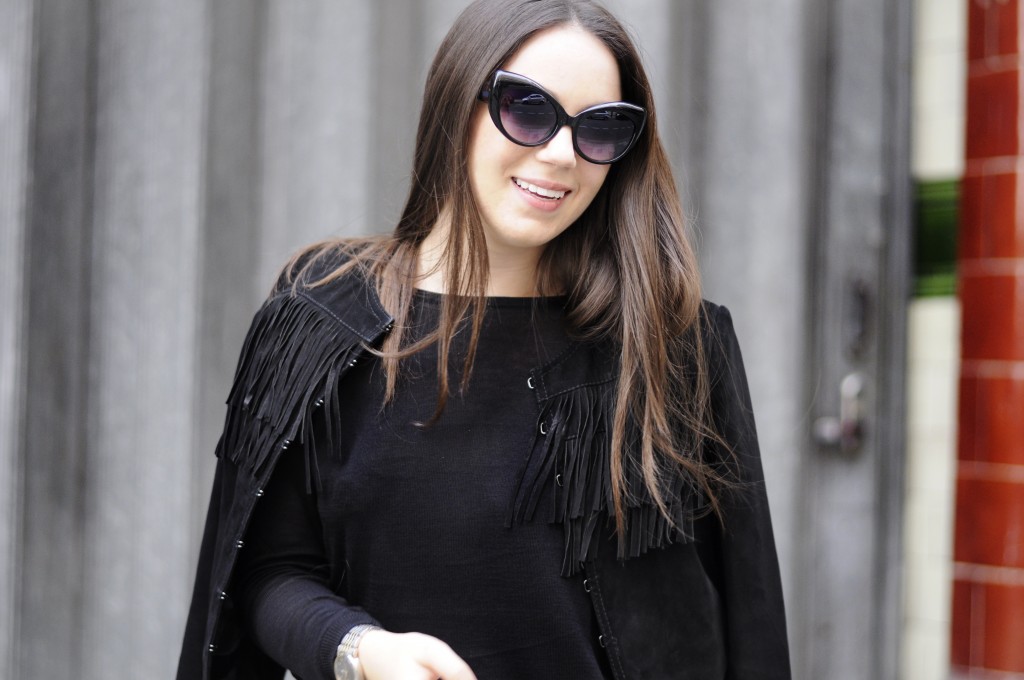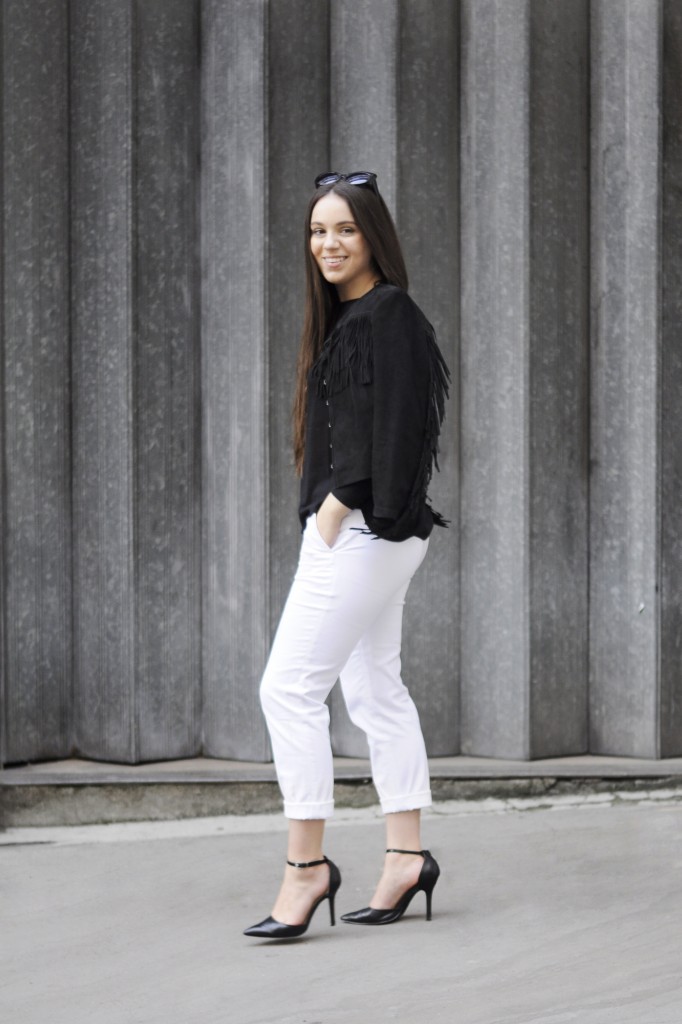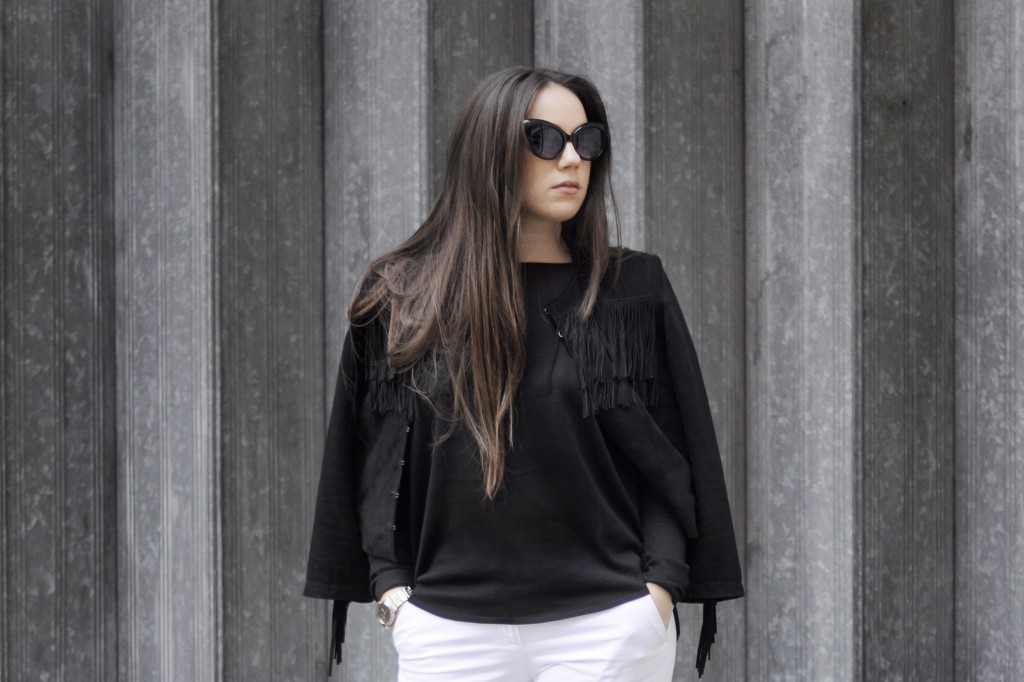 I am wearing  French connection Fridge Jacket, H&M thin sweater, French Connection White trousers,  BCB. Generation heels and my favourite 80's Purple sunglasses.
Accessories I am wearing, Citizen watch and cute French Connection Rings.
Related articles
---
---