PRODUCTS YOU'RE NOT USING BUT SHOULD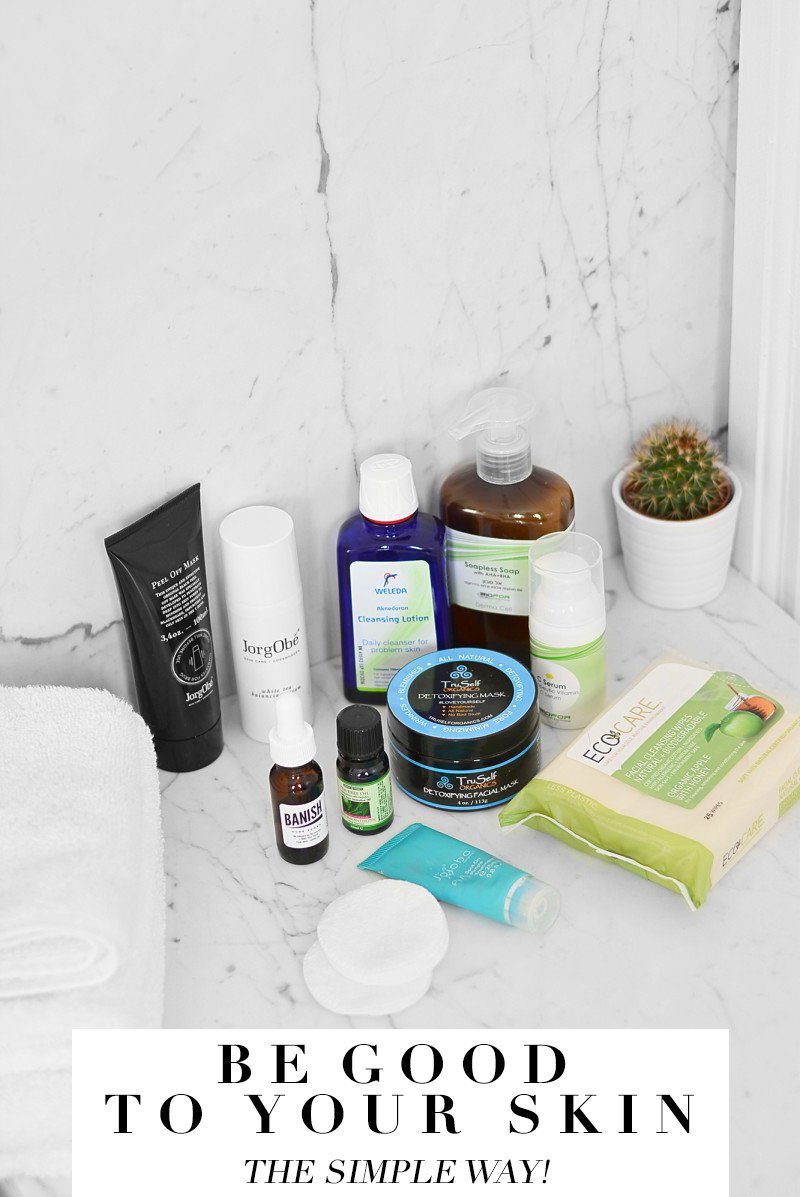 You don't always have to go for high-end commercially produced products to do right by your skin. It can be as simple as finding the right products, with the right ingredients that do your skin well! There isn't one ounce of me that would wish skin problems and acne on anyone. It's the worst. If you deal with it on the regular (or even if you don't), you might feel like you've probably tried every product out there. I know, I felt like that once upon a time. But I'm here to tell you that some products fly under the radar and actually work wonders, even if they don't look like they do! You probably haven't heard of these brands, but that doesn't mean they won't do good by your skin.
Make up is amazing, but your skin doesn't always agree to it. So making sure you remove makeup and clean excess bacteria off you skin is the most important thing you can do for the health of your skin. I've found and combined these three products that prove effective to clean. It might seem like a long process, but you'll love the results and your skin will love you too!
The Wipes: I love natural products that don't harm my skin; The EcoCare apple and honey wipes have the perfect combination of all natural ingredients within the wipe fabric. It cleans + conditions sensitive skin and the wipe is 100% organic cotton!
The cleansing lotion: This is my 'make sure everything is off' but still nourishing step. Problem skin needs balance – not attacked by harsh chemical treatments that strip away natural defences. The Weleda Aknedoron cleaning location uses organic chamomile and biodynamic calendula to soothe inflammation, while essential oils of orange, grapefruit, lavender and rosemary clean, refresh and fight the bacteria that lead to spots.
The soapless soap: A mild, non-irritating cleanser that leaves skin feeling soft, smooth and healthy. Cleansing morning and night, the soapless soap doesn't strip away the goodness within your skin, but adds to the nutrients that goes in! If you are looking for an alternative cleaner to the soapless soap, the Cetaphil Gentle Skin Cleanser is perfect!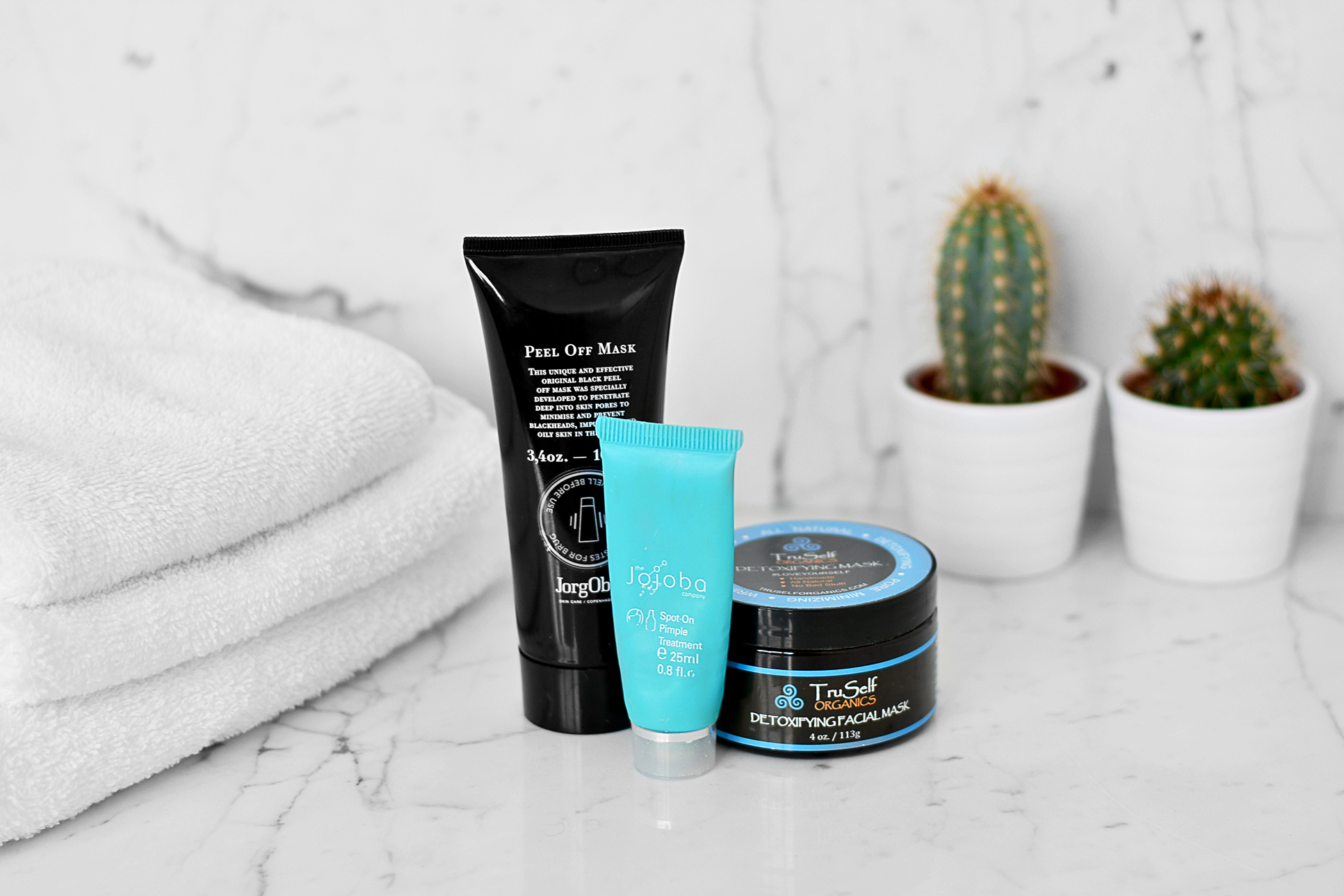 2. Exfoliate, Mask and Prevent
We put our skin through a lot, daily, and this is a little reward that our skin will appreciate. Taking care of your skin with natural masks will benefit in the long run, and showing that extra love will make you radiate through every pore! Here are three products I use to get where you want to be with your skin.
Peel off Mask: So effective for those problem blackheads, impurities within the skin and oily skin that you want to temper. JorgObé Peel Off Mask is a Danish-made face mask that binds effectively to clogged pores, dead skin cells and other impurities, which are then gently pulled away from the surface of the skin when the mask is removed. The mask is based on the best ingredients nature has to offer, such as purifying black kaolin clay, oak charcoal and soothing plant extracts. I use this product 2 times a week if I feel my skin needs a little refreshing and bounce back. If you want to check out a full depth review I did on this amazing product, click here.
True Self Organics (Mask): One of the most honest and natural products I have ever used. Clearing, toning, and detoxifying my skin naturally! A unique and powerful detoxifying mixture of organic clay working to restore blemish-prone skin and bring back that beautiful glow that we all have in our skin! An astonishingly cool toning action helps reduce fine lines, wrinkles, scars, and discoloration, resulting in a gorgeously even skin complexion. The Detoxifying Mask contains a unique blend of natural clays which work to draw out toxins and bacteria from deep within any skin type. The effect cleanses your pores- leaving them visibly smaller – and your skin baby soft. YAY! I use this every other night, and its one of my essentials after big events and long flights. Perfect for any skin type and for any occasion! Check out my full review here.
Spot on pimple treatment: And it does exactly what it says on the tin! The Jojoba SPOT-ON PIMPLE CONTROL treatment is clay based and high in minerals, this pimple spot treatment that draws out impurities and dries out excessive oil. Perfect for the random spot that ruins your plans.  Along with anti-bacterial plant derived totarol it makes a perfect overnight treatment for managing break-outs. I use it whenever I see a spot coming on, it will control the inflammation and it wont make your spot break through; saving you the hassle and the scarring. Drawing out impurities means no bacteria will spread around to other parts of your skin, no future breakouts! WIN WIN!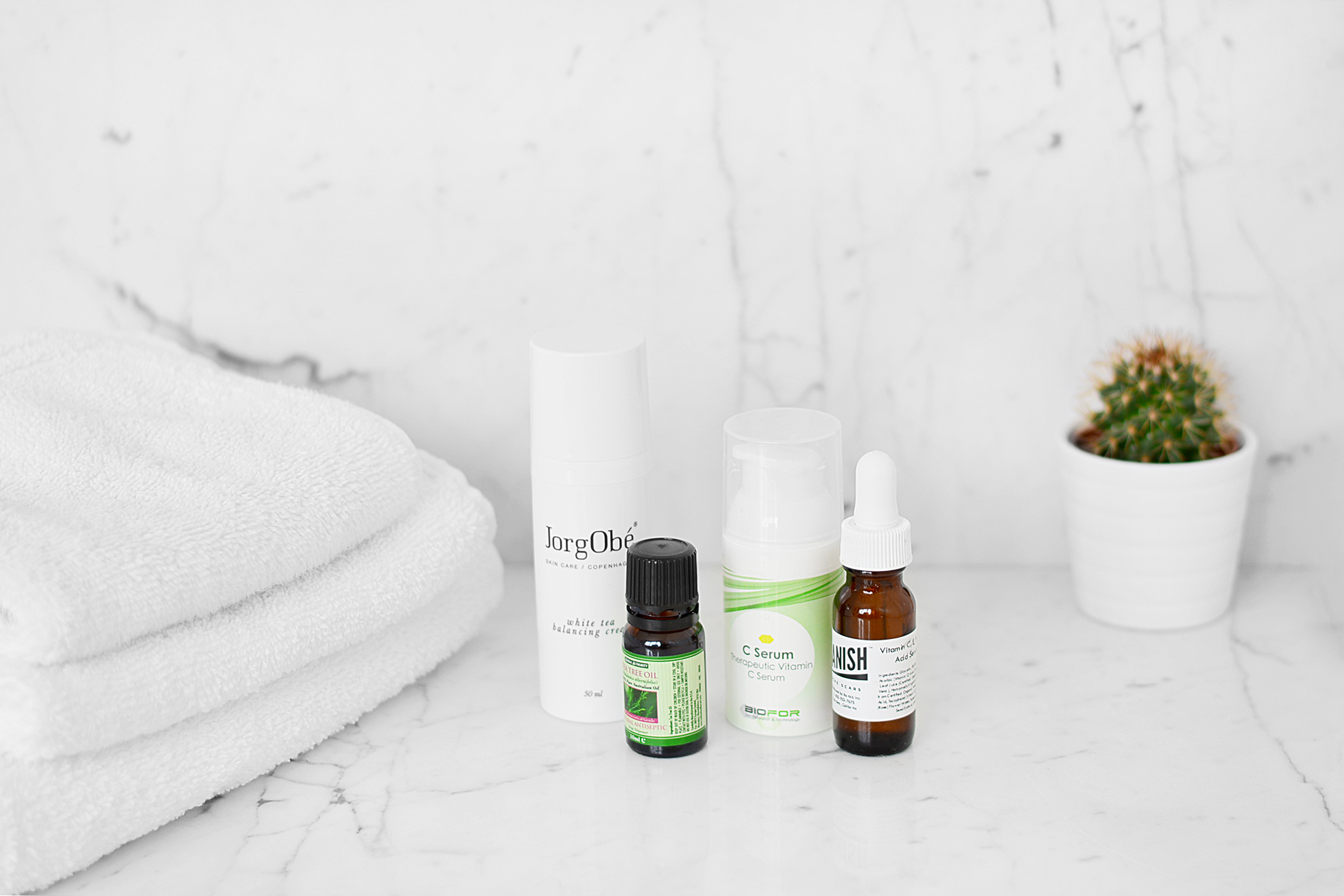 3. Moisturise and reduce spots
Skincare can be one of the most confusing thing in life. While a Google search may tell you it's OK to embrace essential oils, your friends could simultaneously warn you that you're doing it all wrong, and then you go down this skin disaster spiral. Alright, so it's probably not that serious, but finding the right way to moisturise your face can be a battle. You should be using moisturisers based on your skin type. One of the first mistakes people make when using products on their skin is using a product that doesn't necessarily fit their skin type.
Oily: Look for lotions instead of creams. Find formulas that have exfoliating ingredients, such as lactic glycolic and salicylic acids, vitamin C is a must!
Dry: Definitely find a cream, especially in the winter weather. There is more oil in a cream, therefore it is a thicker substance and more moisturising. The greater the oil content, the better absorption through the skin barriers to hydrate the tissue.
Combination of both:  Be one with your skin,  use alternate products on different days and you will find that balance. Your surroundings will effect the way your skin reacts, so having more then one essential oil or cream that you use is a must.
Over the years I have found that I am a combination of both oily and dry skin, and the climate, surroundings  and actives changes the way my skin reacts and feels. SO, I have learnt how to listen to what my skin needs on a daily bases. I combine three different products in my skin routine, using them in different days, giving me the amazing results and keeping my skin healthy and moisturised.
JorgObé White Tea Balancing Cream: This intelligent multi-functional cream contains the patented palm fruit extract, which regulates sebum production. Argan oil and sesame oil help the skin to regain its natural balance.
Vitamin C cream & serum: With decades of research around its benefits, vitamin C is a long-established skincare superstar that can help you achieve younger, healthier and more radiant skin. The Banish pure Vitamin C serum is my hero. This antioxidant packed serum will ward off any skin damage to your skin from constant exposure to the elements in your daily life. Slows your skin's aging process so you will feel and look younger, helping your skin stay elastic and protects your skin from damage!
I would love to hear what your thoughts on skin routine and products!
SHOP THIS POST 
Products are tagged and linked! 
---
---