PLAN AN EFFORTLESS 2018 WORK WARDROBE
And we've arrived, ready to embrace the New Year?! Gosh, how fast life moves when you keep busy and focus on your goals. So, Christmas and New Years celebrations have come and gone and there's only one thing on my mind right now; my work wardrobe for the year ahead. I don't know about you but I like to embrace the New Year with a new wardrobe, it gives me that extra excitement to show off at work and it's always a confidence boost when you wear something new!  In order to start the year at your absolute best, you need to feel your best, right? So, let's start shopping for those classic, killer outfits that will dazzle all of our colleagues in the office. Ready to shine like the amazing beauty you are? Here are my pick trend staples that need to be in your 2018 work wardrobe: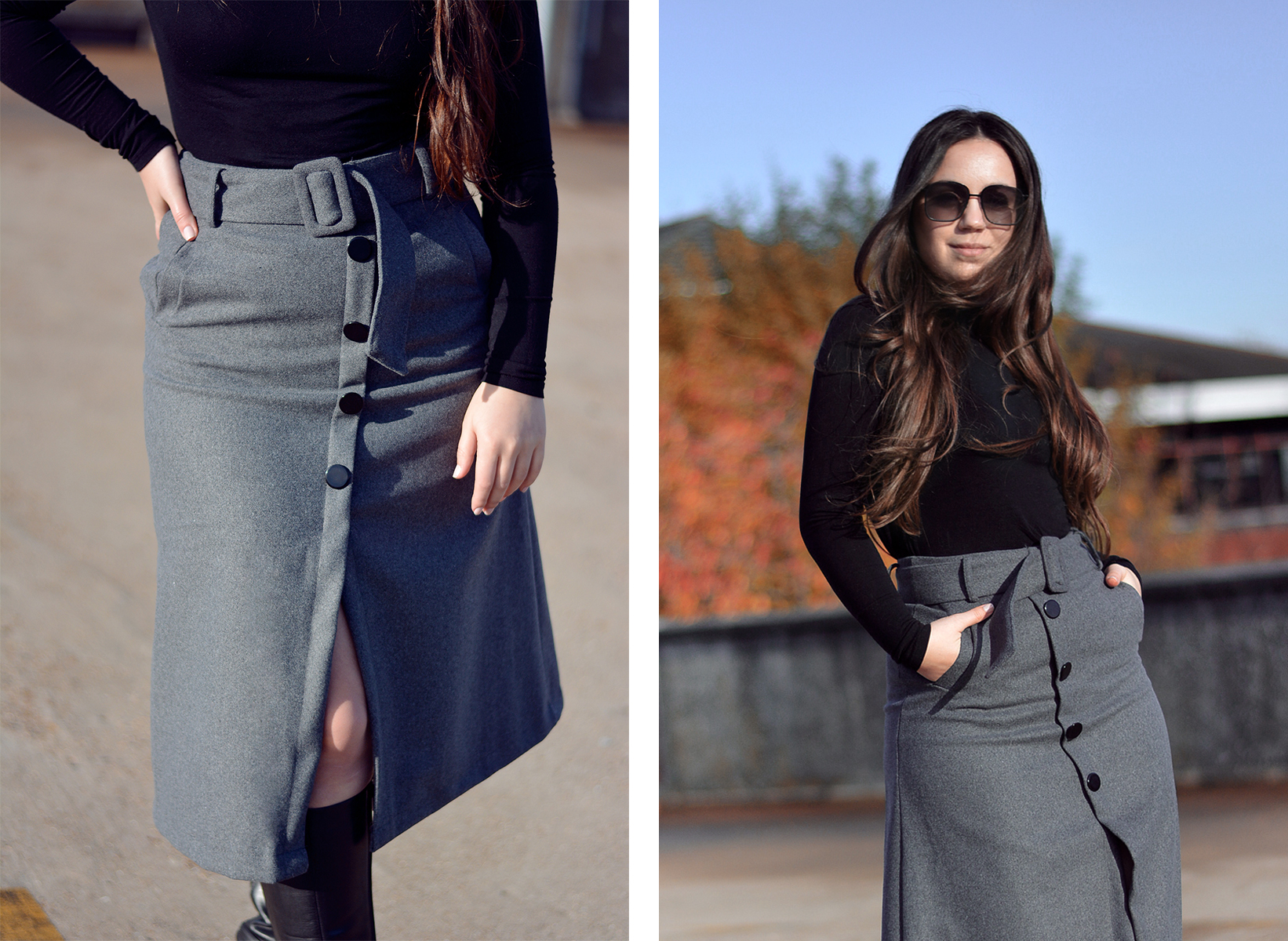 DRESSES
Dresses have always been the easiest things to pick out of your wardrobe when you didn't have time to put together a work outfit the night before! It's a slip in and goes without thinking, so this will always be my quick fix, I've once even actually (in the summer) worn a dress to work every day, and that was the easier work week!
TOPS
2. A top can easily change the dynamic of your work outfit, dress your jeans/trousers down or up depending on the fabric and texture of the top. My go-to top for work that also dresses any pair of jeans up is a white shirt with bell sleeves, it's classy and so trendy!
SKIRTS
3. Same as the dress, it's so easy with skirts, you can simply throw on a simple top (for example how I've done in this post)  tuck it in with a classic pair of shoes and you are ready to walk out in no time! My tip, it never matters what kind of skirt you go for, patterned or simple, a classic basic top always works!
SHOES
4. As I am the one that believes having a wardrobe with basic pieces saves time, shoes play the same role, keeping shoes classic is a must for an easy effortless work wardrobe, they are the main thing, the most important fundamental piece to bring an outfit together, so picking something basic throws away any chance of you second guessing if your shoe choice was the best one; because it will be!
TROUSERS
5. Honestly, if I could live in trousers I would be a happy clam! I guess it's the comfort. You can find such a great variety of trousers and jeans for the office, depending on your place of work and if they allow you to wear jeans or stylest trousers. If they do, then you are in luck, as this selection could see you through the whole year and they pair with a large selection of tops and shoes.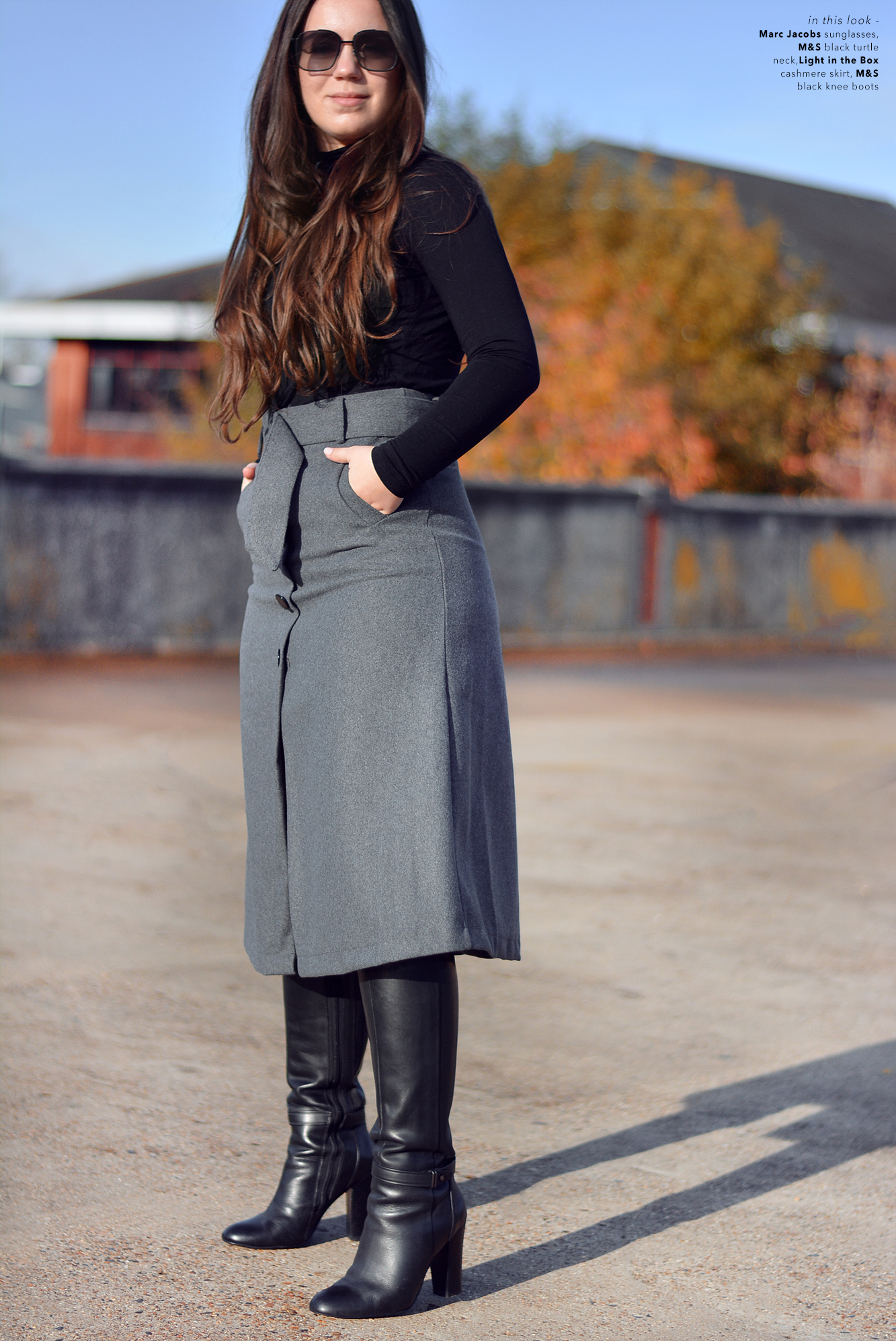 SHOP THIS POST
Black turtleneck (similar here) and black kneehigh boots (similar here) from Marks & Spencers, wool grey skirt from Light In The Box (here)
*Advertorial post in collaboration with Light In the box
SaveSave
SaveSave
SaveSave
SaveSaveSaveSave
SaveSave
SaveSave
SaveSave
SaveSaveSaveSave
SaveSave
---
---