ONE PAIR OF JEANS, TWO WAYS TO WEAR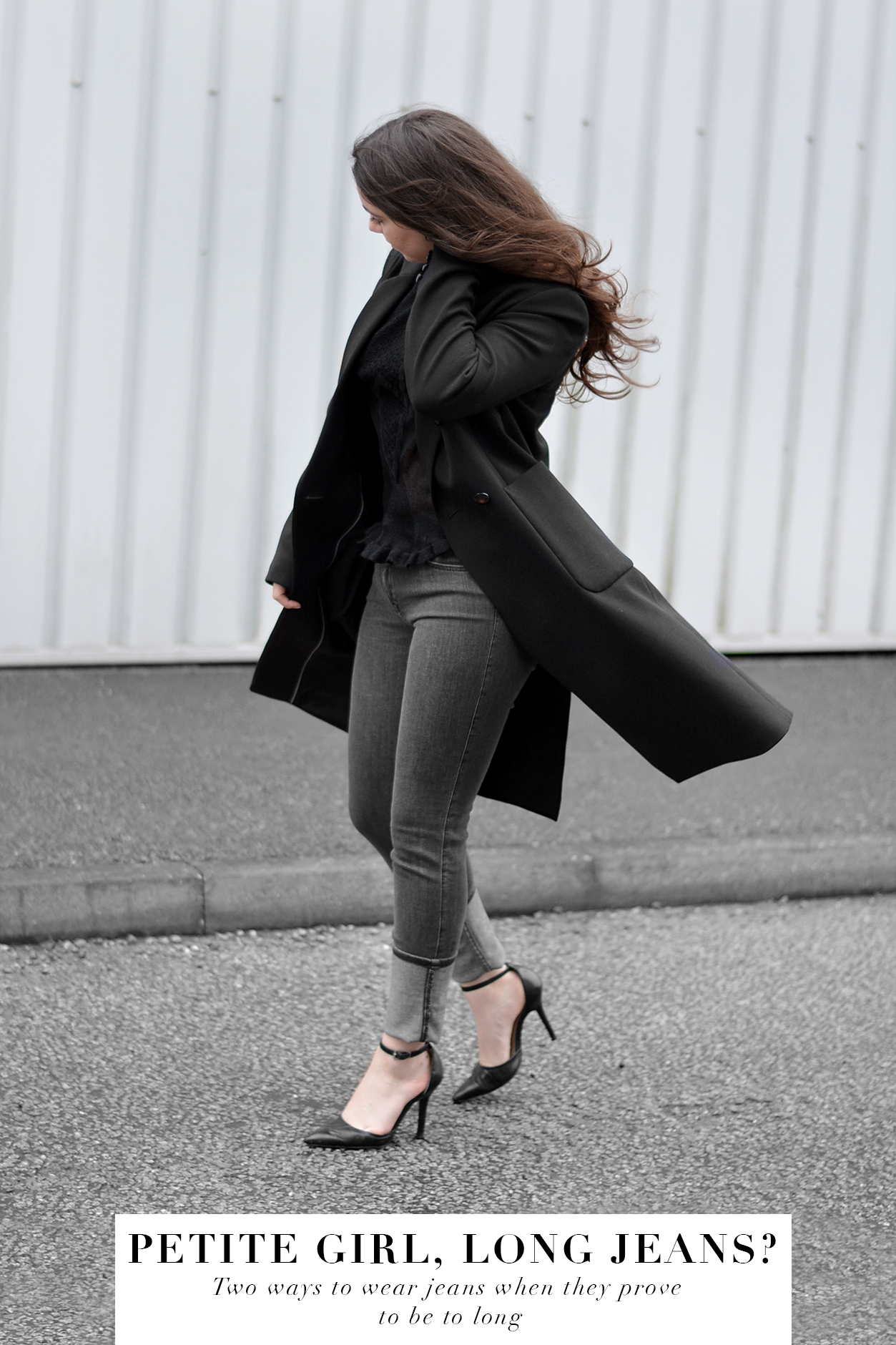 I've written this piece for all the girls out there like me who've spent their lifetime turning-up sleeves, cuffing trousers and getting skirts and dresses rehemmed. Or in my case, as I always wear jeans, learning how to be creative with how I cuff them.  As a petite woman, finding clothes that fit can be a challenge, especially if the brands you like don't make specialty petite sizing (which is the case for a lot of brands out there). When it comes to jeans, my biggest problem is probably length. I've spent an enormous amount of money for every single pair of jeans I own to be hemmed to a proper length, sounds a little too exhausting to imagine— but in my case it's true. And guess what? No more considering shopping in the kid's section and definitely no more chopping off the ends of your jeans and hoping that the frayed look never goes out of style. (It's very in right now, but that's a story for another day.) I'm here to show you a simple little way to change all of that and embrace being petite!
But don't think you're alone, we're in stylish company. The likes of Ashley and Mary-Kate Olsen (5ft 1in and 5ft respectively), Natalie Portman (5ft 3in), Judi Dench (5ft 1in) and Emilia Clarke (5ft 2in) are all of the diminutive statures, but unlike them, we don't have designers queuing up to make us perfectly proportioned pieces. For me at 5ft 4in, it's not even worth looking at jeans/trousers in stores, I prefer going online. When you do find the perfect jeans, what's really import is, finding jeans that fit well at the waist, so you can find a way to be creative down bellow!
So I thought for all of us 'petite' beauties out there, I would do a simple inspiration post of how I usually embrace my long jeans situation way before I'm brave enough to go under the scissors with them!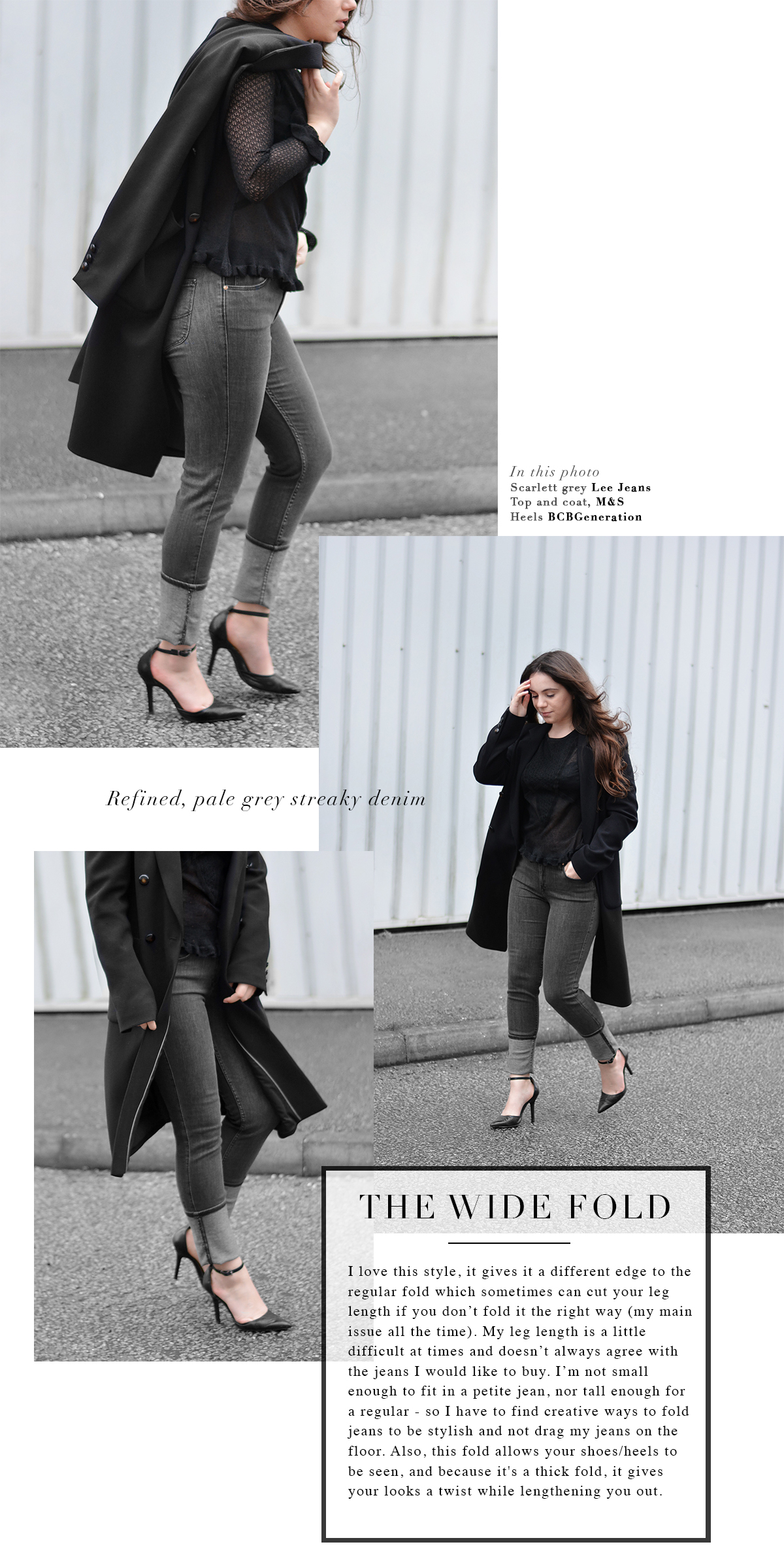 THE GREY JEAN  

*Advertorial post brought to you by Lee Jeans UK via Takumi
SHOP THIS POST 
---
---