New Years Collections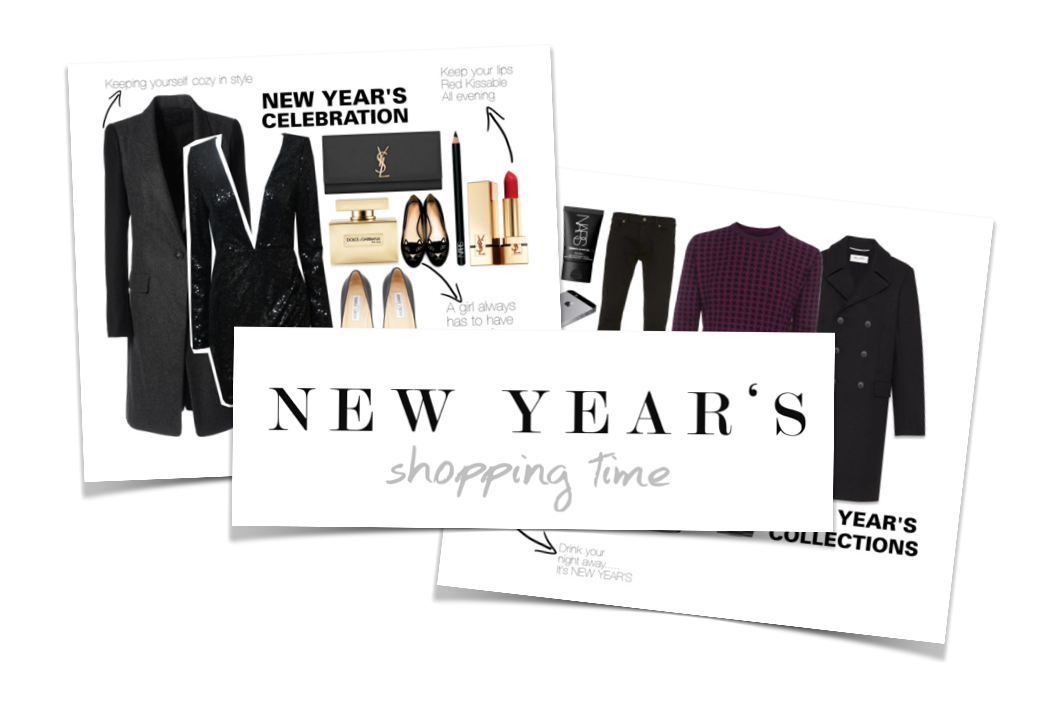 If there's one thing I love more than shopping for myself, it's helping you guys to shop to. I have a serious problem when it comes to throwing a outfit together, I always have the need to fish for inspiration from other outfits. This shows you I'm not a stylist, creating trends out of nothing, wish I could do it that easily. But, because I've identified the problem, I've done the great job of ask my girlfriends and my amazing stylist, their opinions on a simple, no headache, New Year's outfit for all you fashionistas, and I didn't forget the gents either.
One of the best things about blogging is getting to do this for all of you guys, all over the world!
ENJOY!!
Let's hope it'll help you sparkle a little inspiration towards your New Year's outfits, and if not… well you can just enjoy a spot of window shopping.
Grab a cuppa (make me one while you're at it) and let's dig in!
                                                         confident and beautiful)
I thought I'll start with my all time favourite, the dark and elegant.
This cheeky black & gold look has a little more va-va-voom!
I find you can never go wrong with these elements in an outfits. Plus its effortless, looks like it didn't take much to put together, and thats my general thinking of any outfit, not just party outfits.
The sequence with make you dazzle in the night, the black will make slim your shape and the plunging neck line will elongate the neck, flattering the shoulders, also a hint at cleavage without being too booby.
These are a little pricey, but these are after all inspiring you… however, if you do have the cash, then by all means, go shopping ladies.
1. Sequence, follow the theme of New Year's and sparkle through the night.
2.I love the feathers, its effortlessly cool, however, if you are curvy or an hour glass figure like myself, I would stay away from this style, as the feathers will only add volume to your amazing curves, we want to flaunt them ladies not hide them.
3. I am a massive fan of lace, its sexy and feminine.
And now….
No, I haven't forgotten ……
Now, how about something snazzy for the Mr?
Classic but modern, cool but doesn't try to hard. Something charming, sexy and straight to the point.
Plus, when a man smells the part, the whole outfit comes together.
Related articles
---
---