MINT LEMON SUNSHINE: LOW SUGAR SUMMER DRINK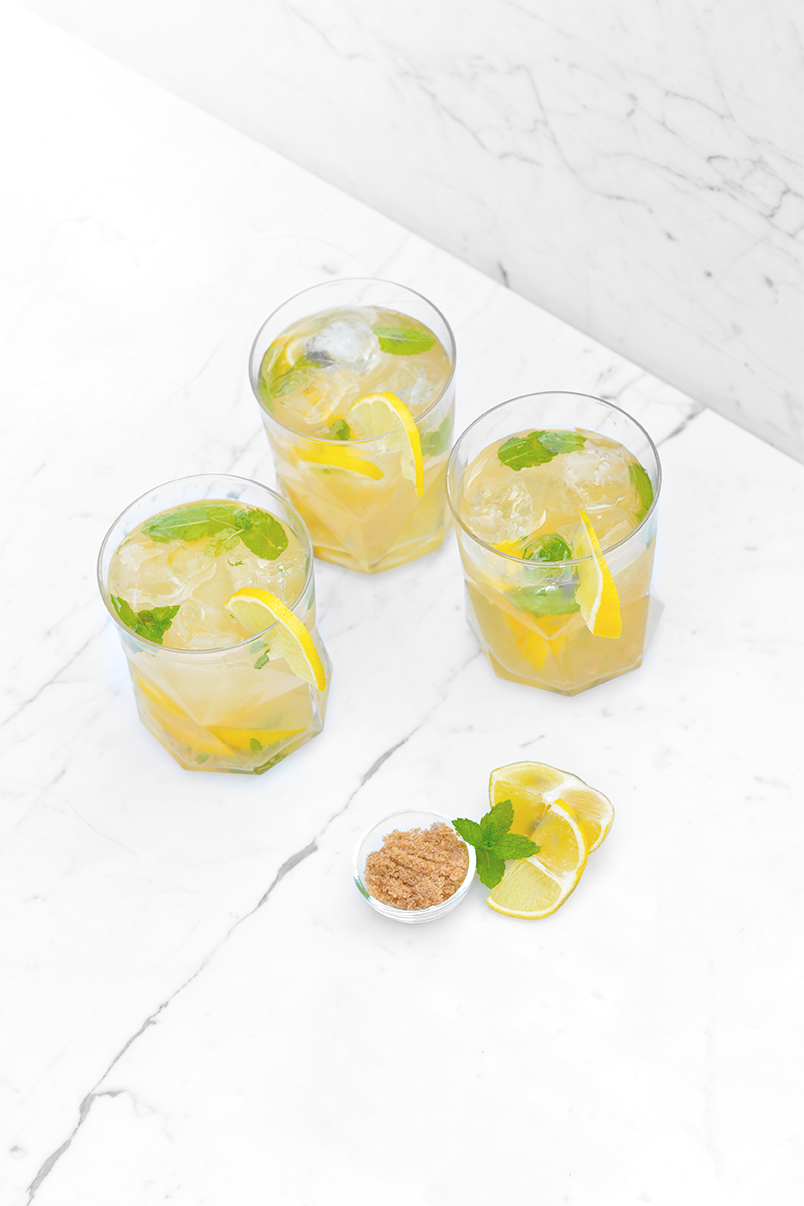 The ultimate summer quencher, lemonade is refreshing as it is, but can be wonderfully satisfying when it's healthier and lighter with raw brown sugar, sparkling or still water and fresh mint. The result is almost like a nonalcoholic mojito, and the fun thing about that is, you can add the rum when ever you fancy !
DIRECTIONS
In a small saucepan or pan, combine raw brown sugar and 1/4 cup water. Bring mixture to a boil, stirring until the sugar has dissolved. Remove from heat and let the sugar stand until completely cool.

In a small mortar crushing bowl, place small hand full of mint leaves and gently muddle until soften, this will help release the concentrated essential oils in the mint leaves so they can infuse into the drink.

In a large pitcher fill it half way with ice, add 2 cups water, lemon juice, the simple brown sugar and water syrup (after it's cooled down), muddled mint, and lemon slices.

Stir all of them together in the pitcher, combining all the ingredients. In a glass, serve the Mint Lemon Sunshine over ice, garnished with mint leaves and lemon slices. This is the part where you can get a little creative.
INGREDIENTS
– 1/4 cup raw brown sugar for simple syrup

–  1 2/3 cups freshly squeezed lemon juice 

– 2 tablespoons julienned mint, plus leaves for garnish 

– 1 lemon, sliced 1/4-inch thick, plus more for garnish
---
---