Masculine Touch – SS14 street style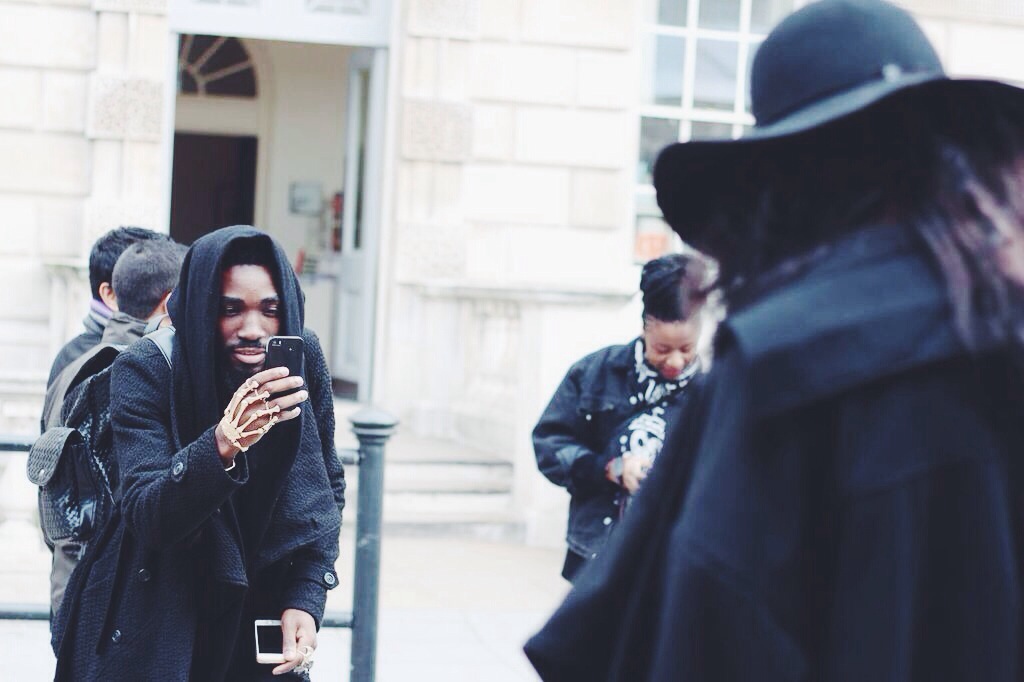 Details.. they are a big thing during any fashion week.. its what makes an outfit stand out of the crowed; that little extra personalisation.
Street Style is very good for that reason, Here we have the classic bomber jacket, but you may not realise, it is in fact inside out. What a great use, two in one! He has paired it with all black layers – leather bottoms and high top nike's. The orange colour and lion tee really makes a bold stand.

Name: Felix
IG: @felixparadza Twitter: @Felix_N0tTheCat
Here we see how males can bring bright prints to this winter season, suiting it up with sneakers. He has incorporated bright prints from top to bottom and is on trend with the high top, short sides, long beard hairstyle.
Name: Mikko
IG: 2pintaa
This young kid was killing the game! Most stylish kid at LFW. He had the dapper look with matching cool poses. He mentioned how the blazer was customised by him – denim on denim matched with studded blazer, a trench coat and vintage glasses.
Name: King Chae
Despite all the crazy colours, bold prints, all black look, we still have the classic London tailored men out there.

Names: Harry Whitfield & Miguel Mateos
IG: @internetchav & @miguelmateosr Twitter: @ciggahret & @migeulmateosLDN
All Black Layers, YES.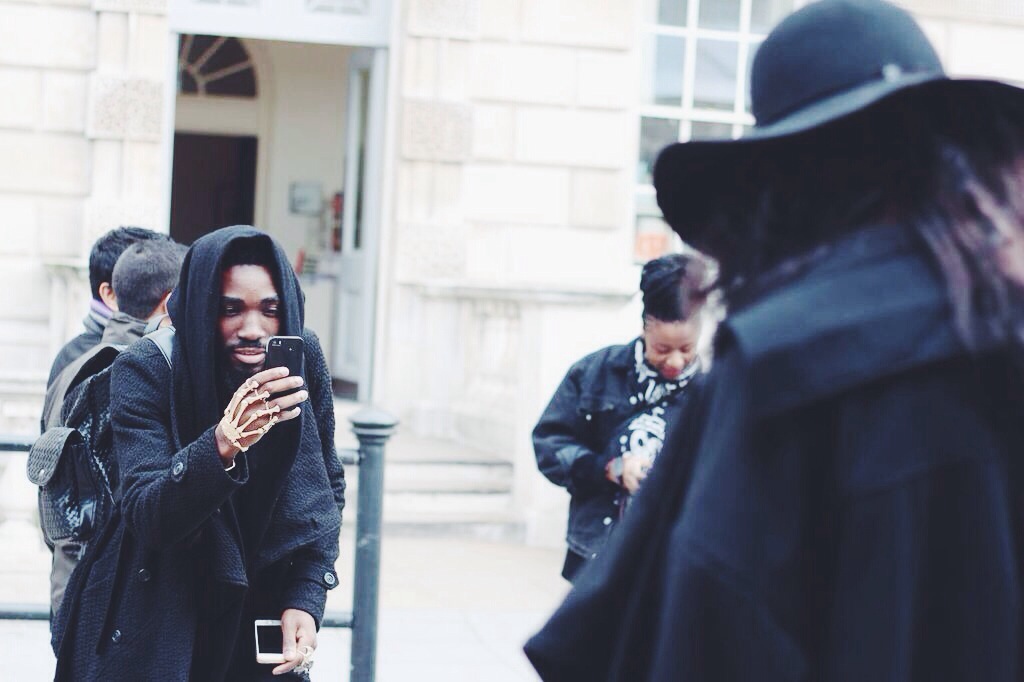 Name: Charley Van Purpz
IG & Twitter: @charleyvanpurpz

Name: Joel Taylor
IG & Twitter: @MrStories
Purple, Black and Gold. Love the combination especially, the accessories that give details to this sleek smooth outfit, oh and the socks….
Name: Marvin
IG: @fashionglossary Twitter: @fashionglossaryUK
Name: Mia Esgueva
IG: @miawso
---
---