MALTESERS BROWNIES – BAKE A MASSIVE DIFFERENCE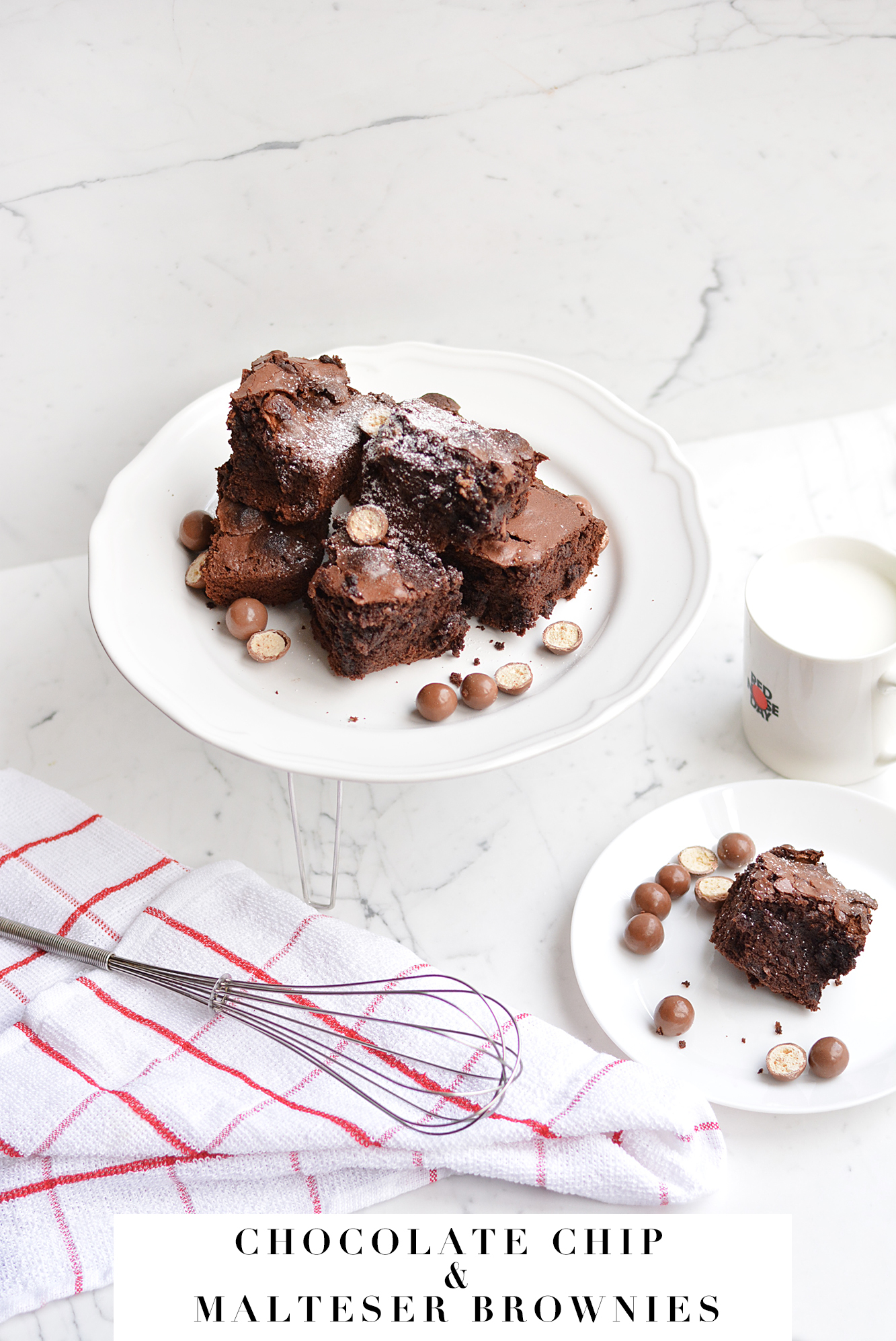 This time of year is always exciting for me, not only are we settling in the new year but we can also start to make a massive difference at home and all over the world by simply baking and raising money for people in need. With Red Nose day, you can pretty much fundraise however you want all while raising money for some incredible projects, in the UK and Africa, that have found effective ways to tackle poverty and injustice.
With the help of the sweet Red Nose day Bake Sale Fundraising Kit, I wanted to share with you how to make these fun and simple chocolate chip and Maltesers brownies for the ultimate bake sale!
Seriously, what is there not to love about chocolate packed brownies?!
If you want to bake a massive difference this Red Nose Day then order a free fabulous baking kit from the Red Nose Day website here.
Preheat the oven to 180°C. Lightly grease and base line a 23x23cm square tin/pan with baking paper.
Gently melt the butter, mix the chocolate powder in a glass bowl set over a pan of simmering water. Once everything is melted and mixed, remove from the heat and leave on to cool.
In a separate bowl whisk together the sugar, eggs and flavour extracts until frothy. Pour the melted chocolate mixture and the flour and fold together until you have a thick chocolate mixture. Now fold in the Maltesers and pour the mixture into the prepared tin, smoothing it out with a knife.
Bake in the centre of the oven for 17-20 minutes or until the edges are starting to crack and a toothpick inserted in the middle comes out almost clean. Cool completely, before cutting and serving. I love these brownies warmed up in the microwave with a dollop of vanilla ice-cream…. absolute heaven!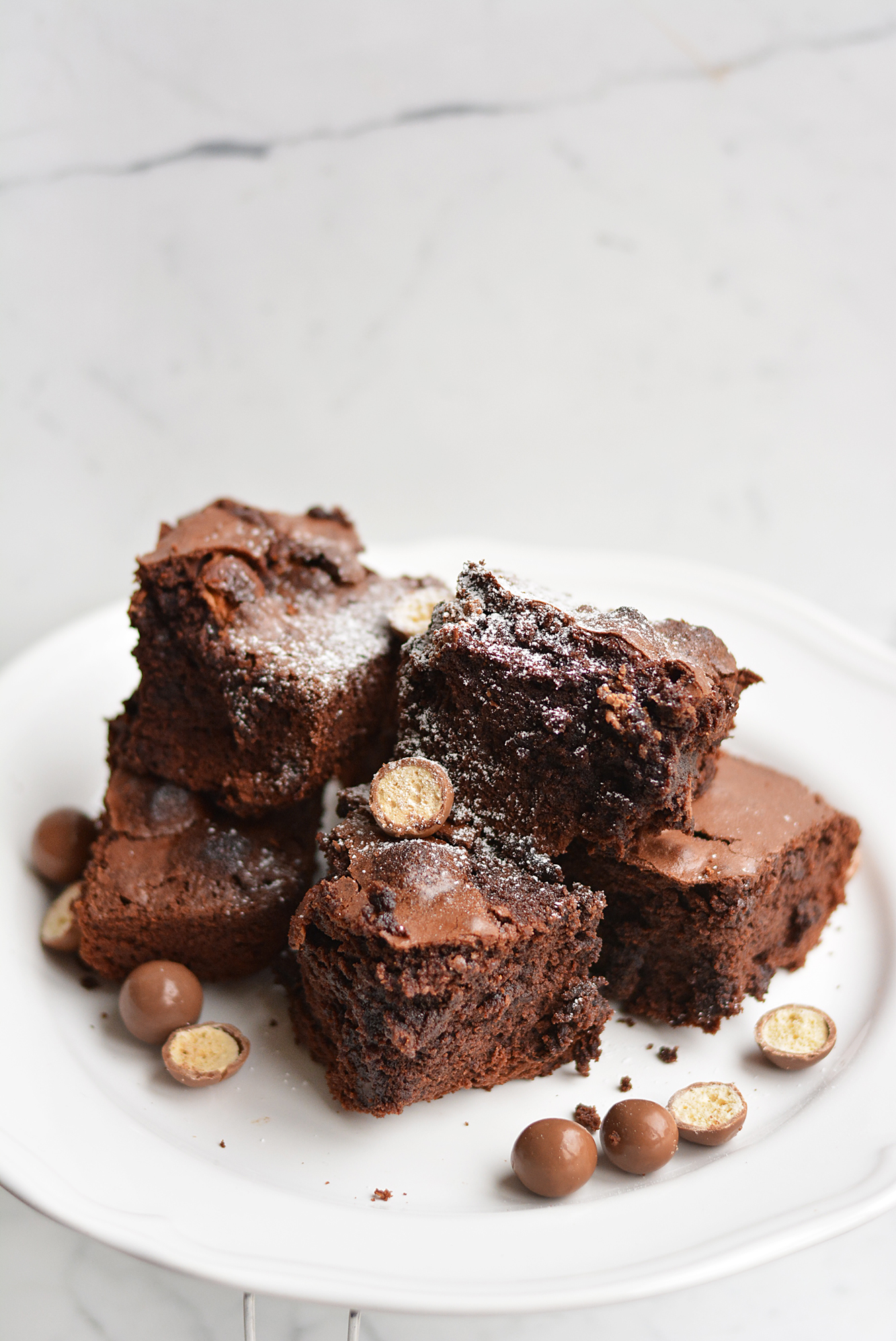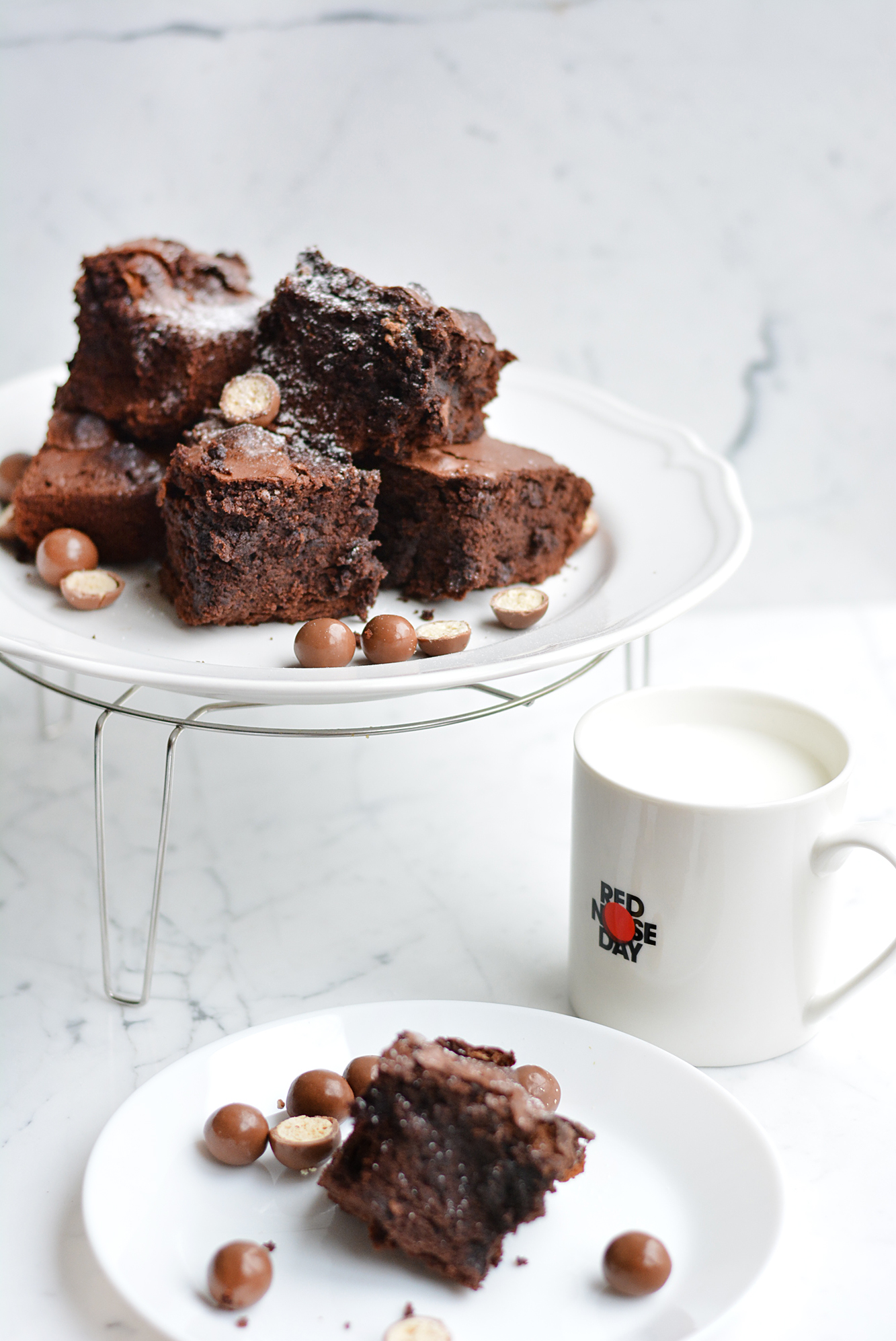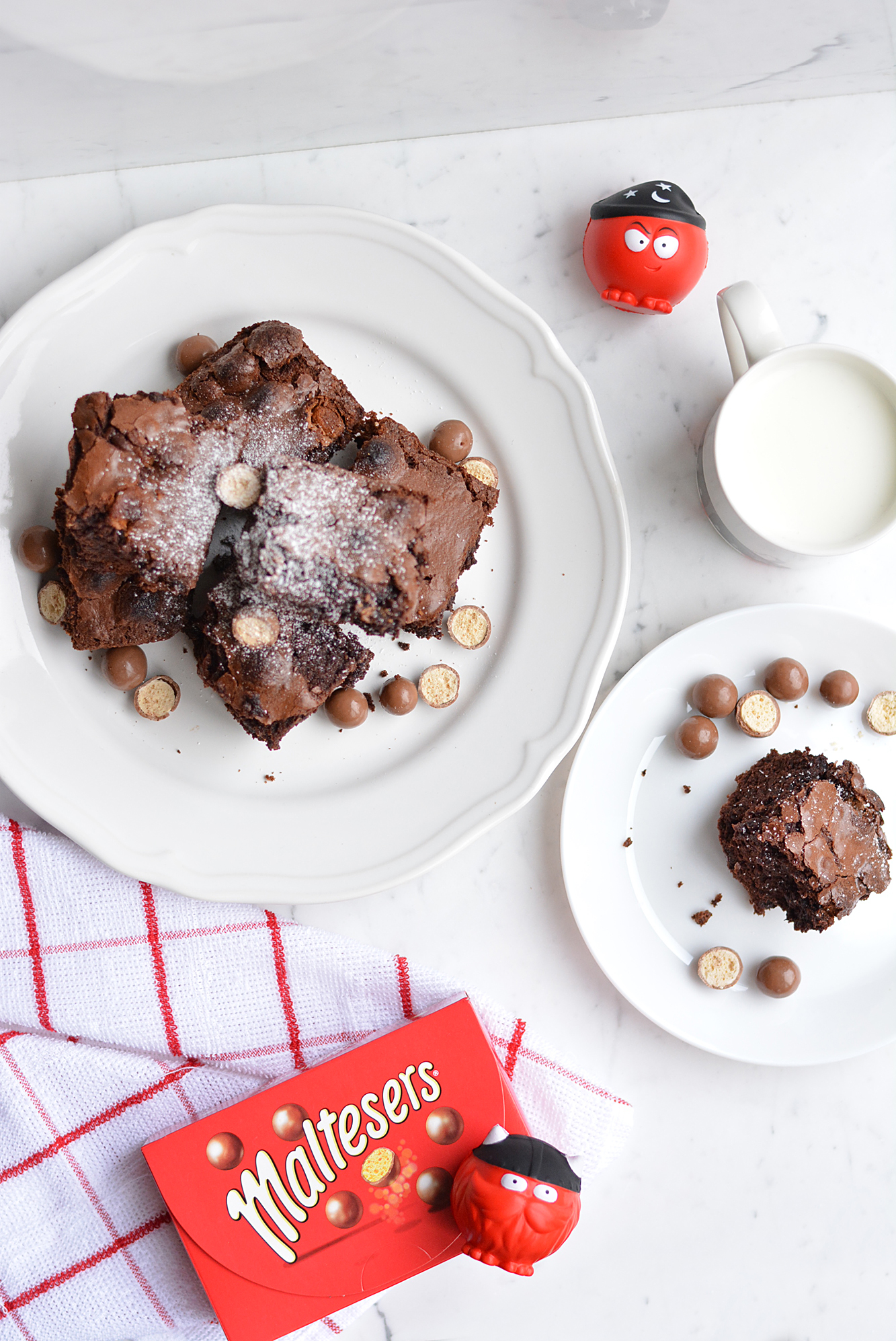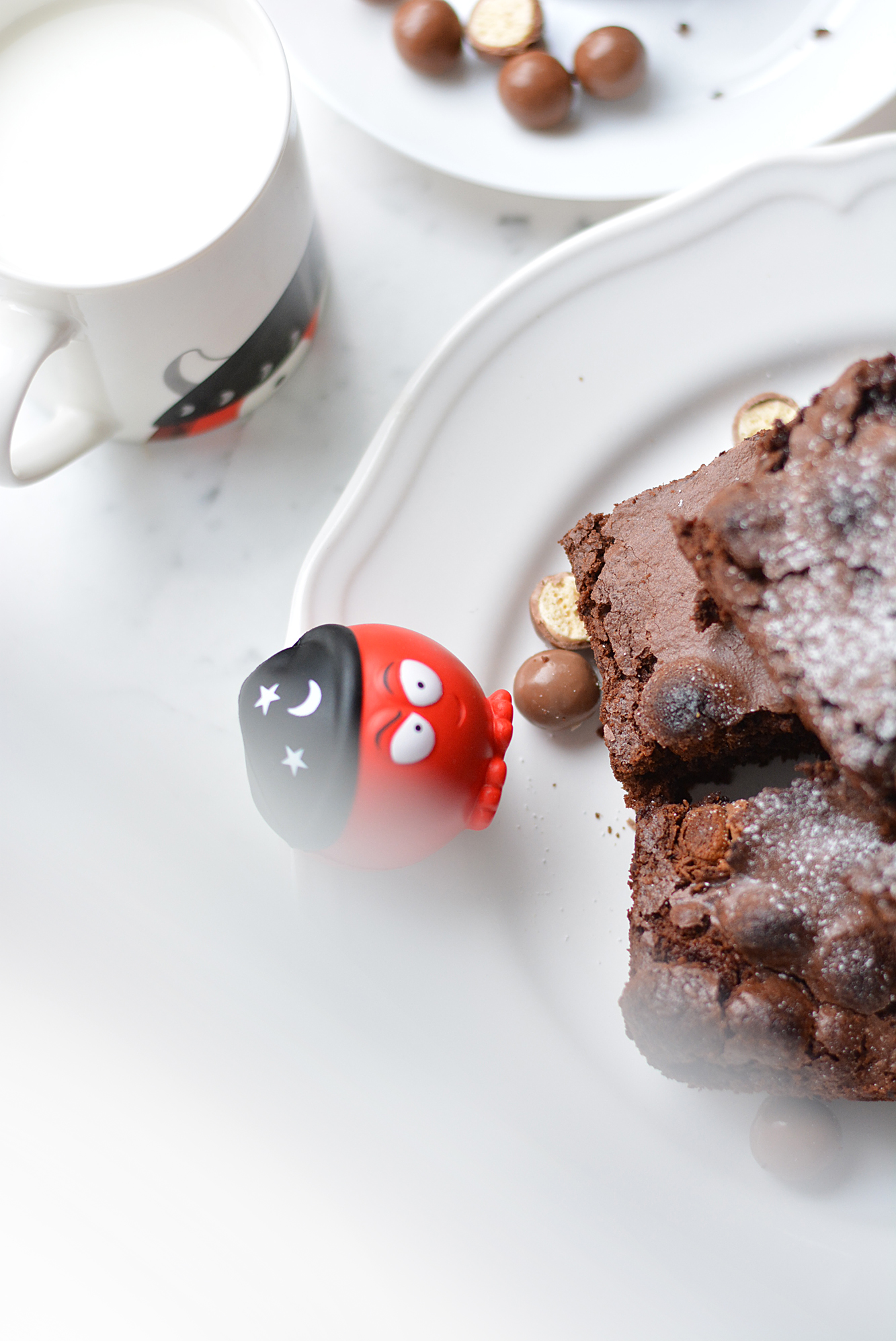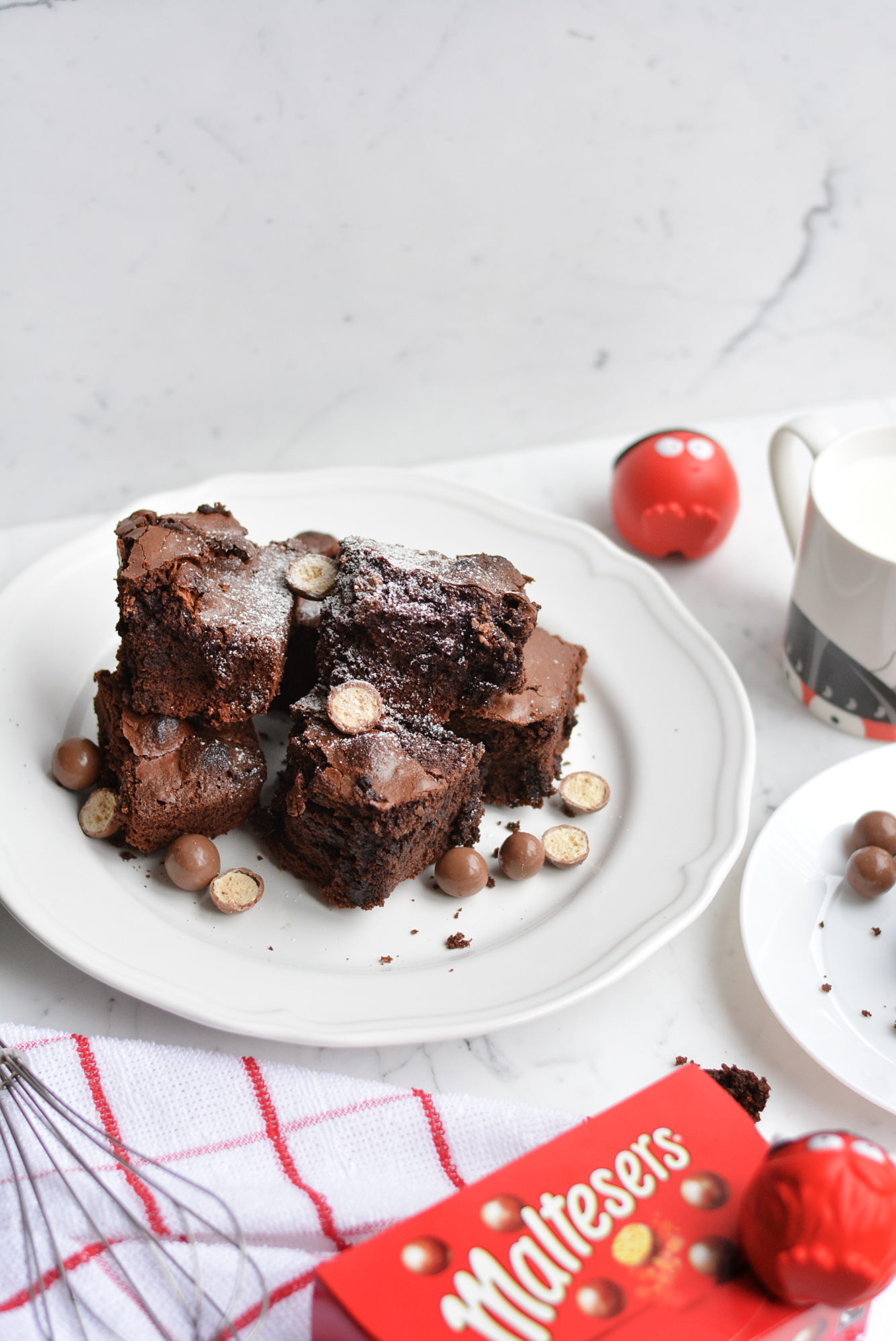 ---
---