Luo Luo's Low Fat Chicken Dish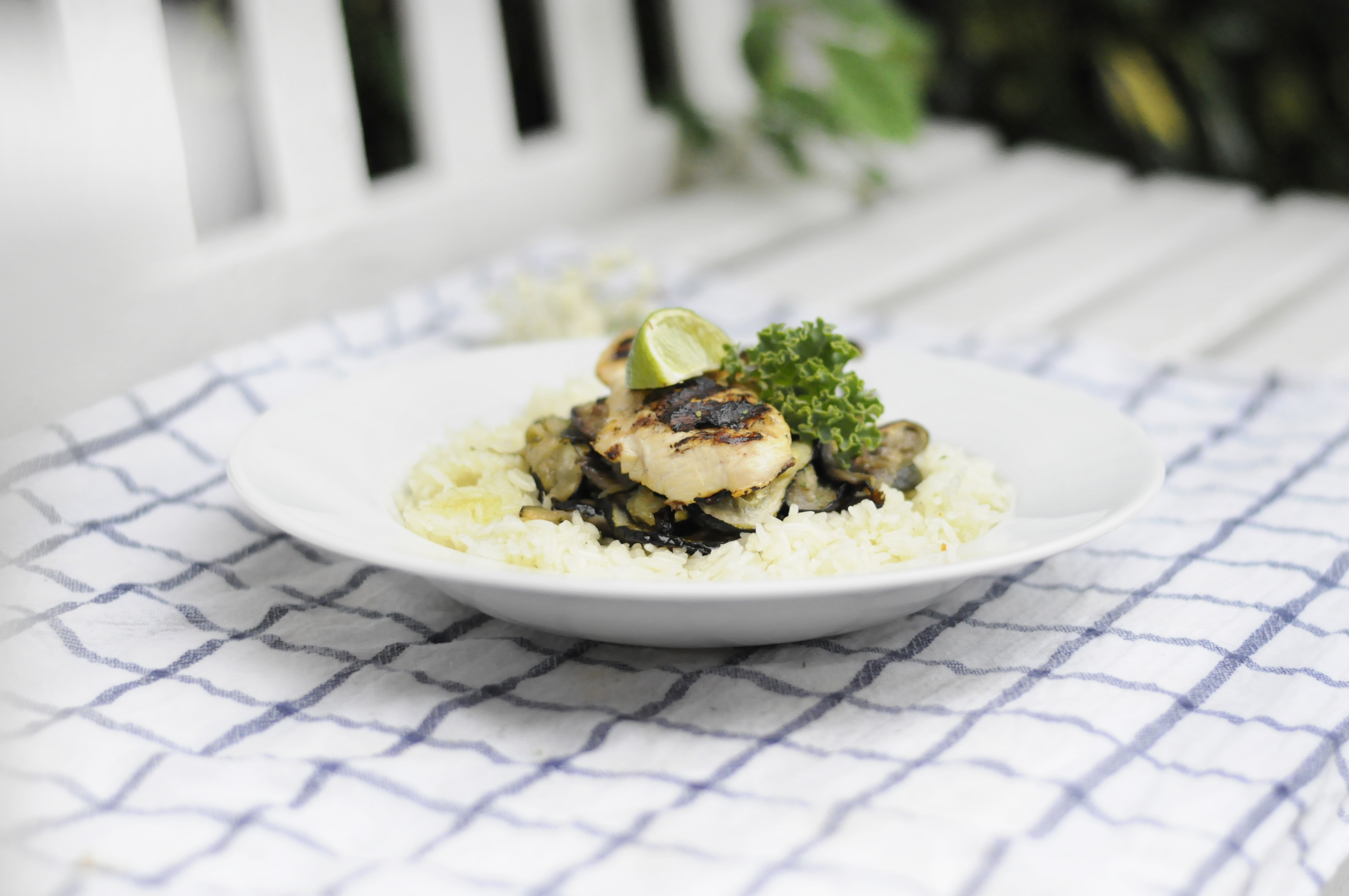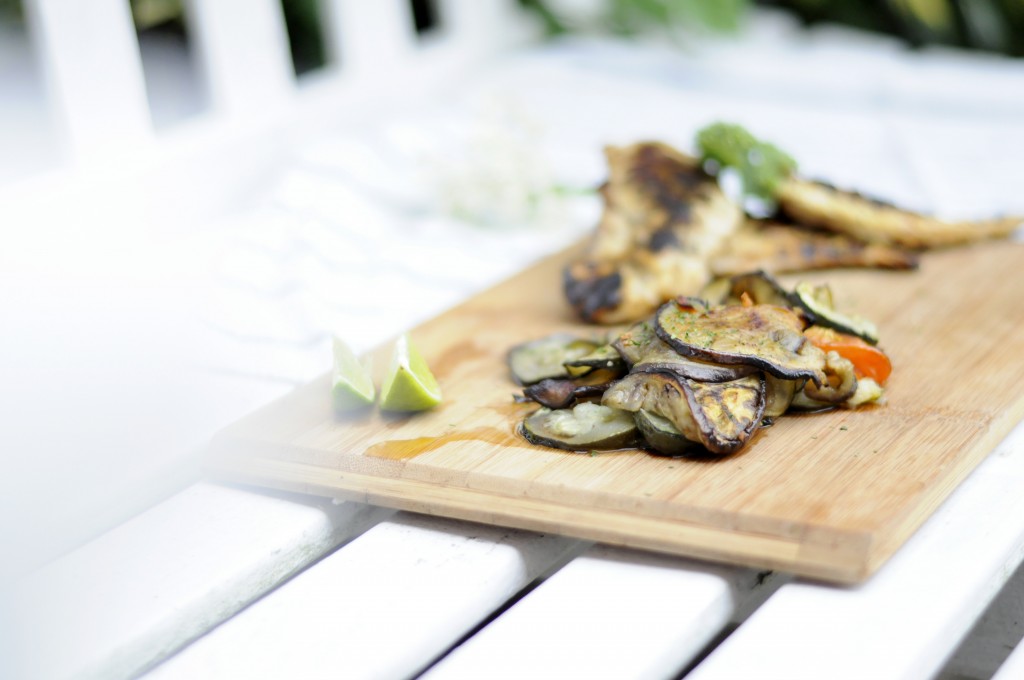 This super healthy chicken dish with yummy side of veggies is the perfect thing to eat when you are trying to shed that extra pound or two for your newly bought bikini ! Delicious light ingredients, flavoursome and fabulously free of all the unwanted fats!
Ingredients
4-6 Chicken Breast ( this depends one how many servings you want to cook )
2 zucchini
3 tomatos
1 eggplant
2 yellow peppers ( yellow or red peppers have a sweeter flavour )
1 lime
1 cup of Organic Thai Rice ( for those who aren't stuffed with just the veggie mix and chicken breast )
Zucchini
As a part of the summer squash family, zucchini not only offers delightful taste and texture to many dishes, but also carries with it many health benefits, one of them being  One cup of zucchini has 36 calories and 10% of the RDA of dietary fiber, which aids in digestion, prevents constipation, maintains low blood sugar and curbs overeating.
Eggplant
I have always been an eggplant lover. Here's what the humble eggplant can do to help you live healthier: The iron, calcium and other minerals in eggplant supply the essential nutrients required by the body.  All this, while relishing a highly flavorful veggie, is a good deal, indeed! Stuff, grill, bake, roast, stew your eggplants—they're delicious in most avatars! Eggplant is low in calories, with just 35 per cup. It contains no fat and its high fiber content can help you feel full which we all want to feel when eating !
NOW !! Let's get cooking and shedding those pounds ladies and gents  !
 Organic Thai Rice 
For a more filling dish, I've added organic thai rice. A little healthy fact about Thai Rice, one cup of cooked sticky rice has 169 calories and 37 grams of total carbohydrates. It contains 3.5 grams of protein, which is 6 percent of the recommended daily intake for men and 8 percent for women. In addition to carrying oxygen through the body, iron also stores it in muscles so that they have the oxygen they need to function. One bowl of Thai rice has 3 percent of the recommended daily intake for men and 1 percent for women.  Healthy Healthy Healthy !!!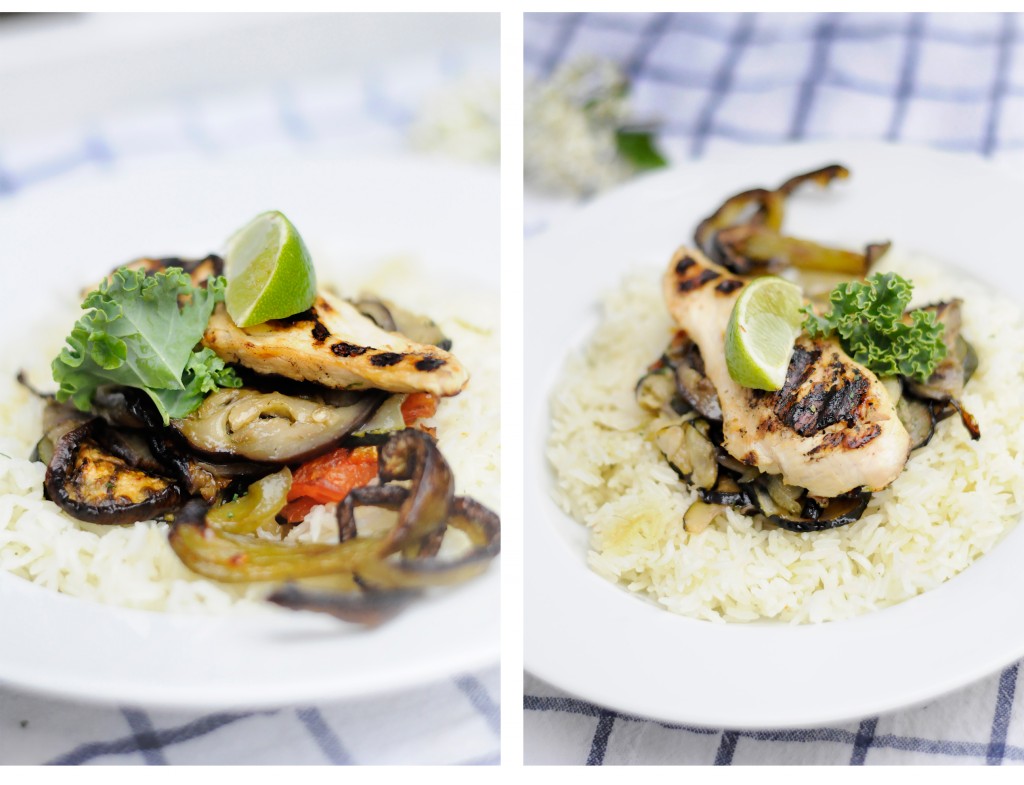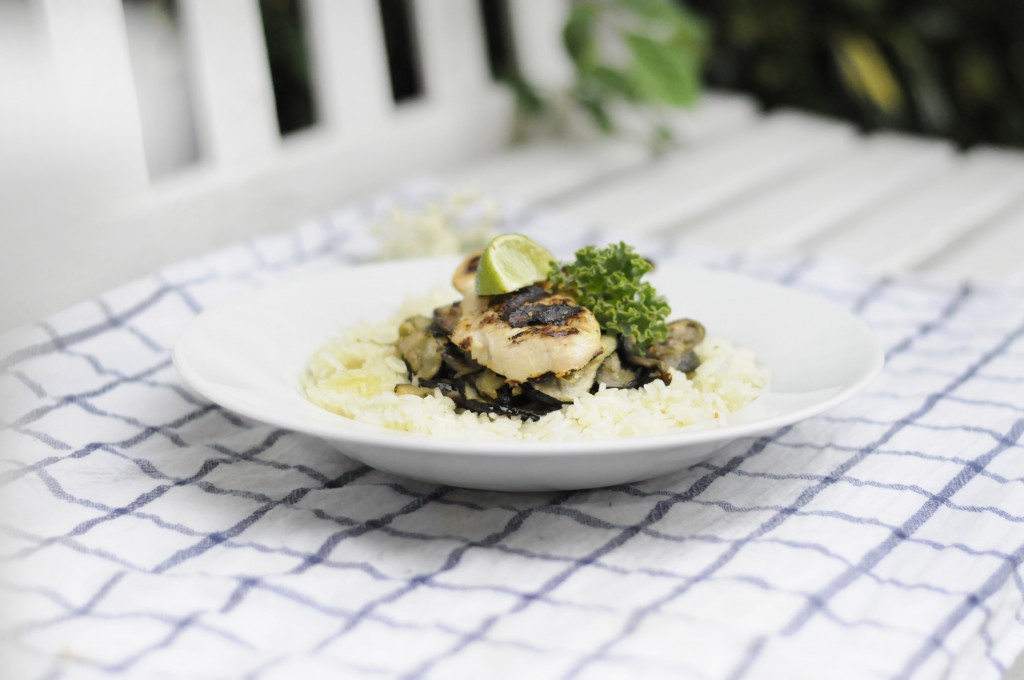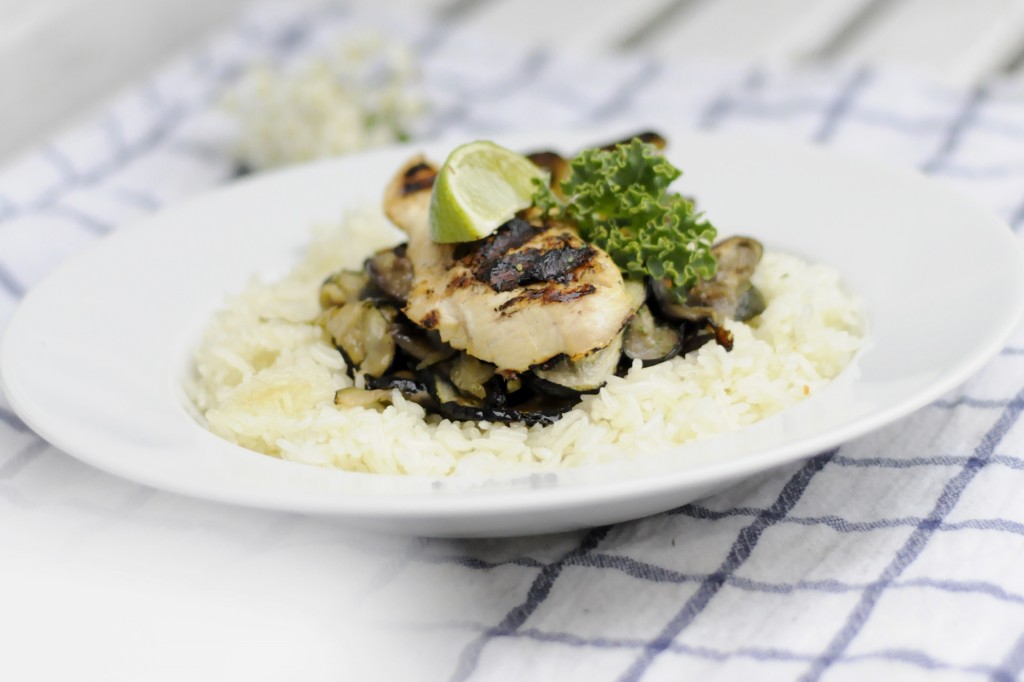 Related articles
---
---