LUNCH DATES IN MAYFAIR GO A LITTLE LIKE THIS…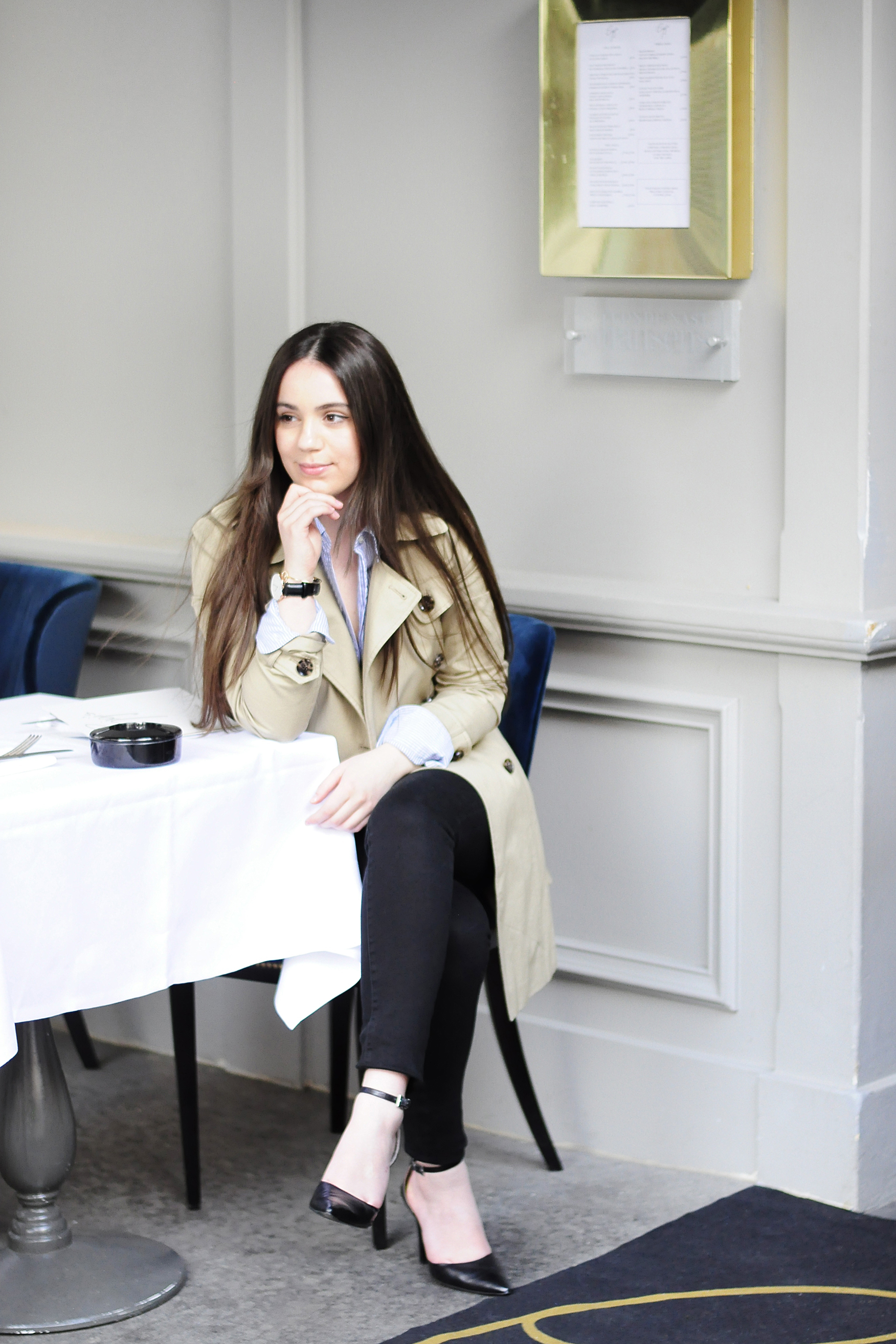 With the forecast telling us rain is on the way over the weekend, you kind of hope for the best, especially when you have already reconsidered changing your outfit twice due to the down pour! And of course as it's a date, you kind of reconsider changing your outfit two more times anyway; you can never be too sure. Running a little late to lunch, it seemed my snazzy new Daniel Wellington accessory kept me right on track, outfit finally on point and in perfect sync with the weather, we headed out for the ultimate classy lunch in town at GiGi's Mayfair. 
With its well styled interior, perfectly crafted dishes and peaceful setting, it turned out better then we expected for a predicted rainy day. A little sip of Pinot Bianco wine and a few minutes of chatter between the menus, we eventually ordered, everything seemed perfect, spoiled for choice a little recommendation from the waiter helped speed things up. The simple minimal designed menu offers a modern take on Italian dishes by Ivan Simeoli that are to die for, due to its diverse and rich flavours compacted in every bite. Have I mentioned how creative and well designed these dishes are? I think you might have to take a look for yourself at http://www.gigismayfair.com and book yourself a table now!
Each dish we ordered was a masterpiece, so well thought about, everything from the colour of the dishes down to the taste of each bite simultaneously working together.  To give you a better idea, here is what's on the menu for today…. and maybe you should go have a bite or two yourself!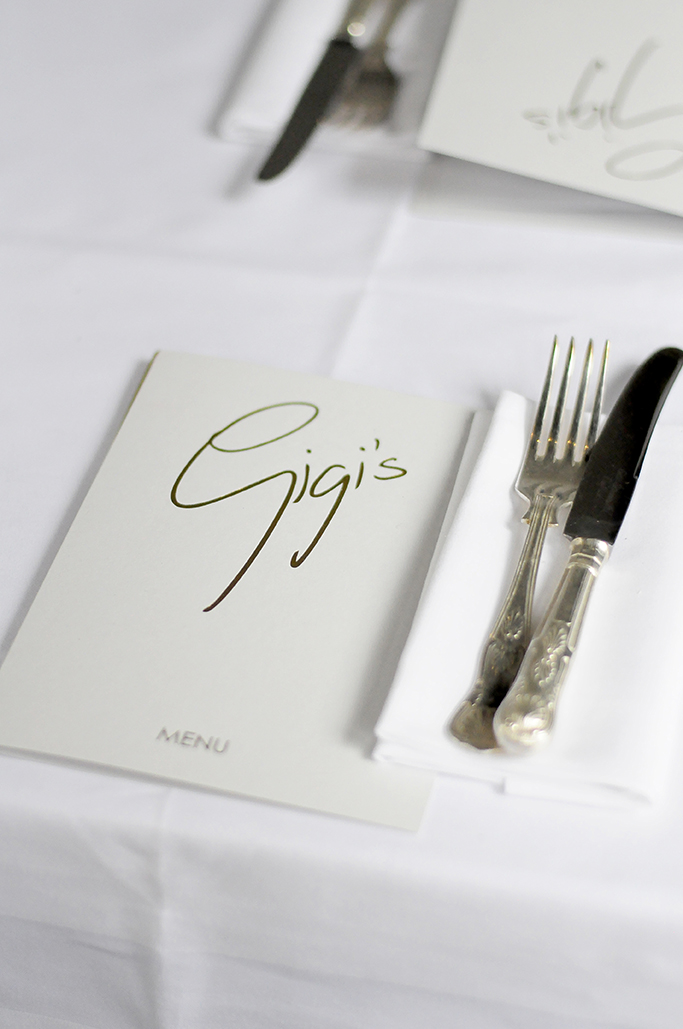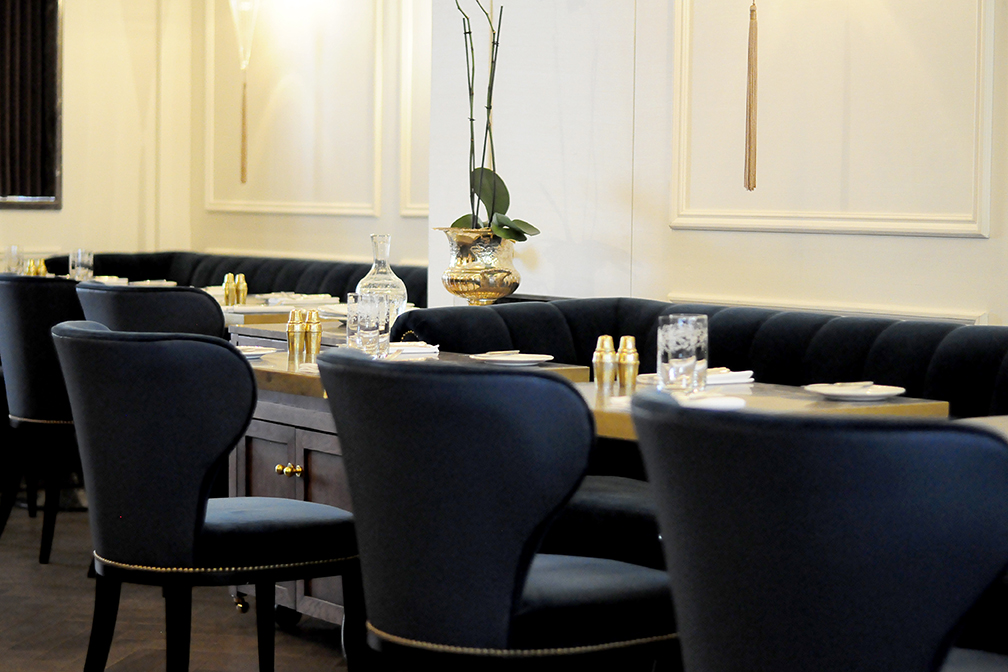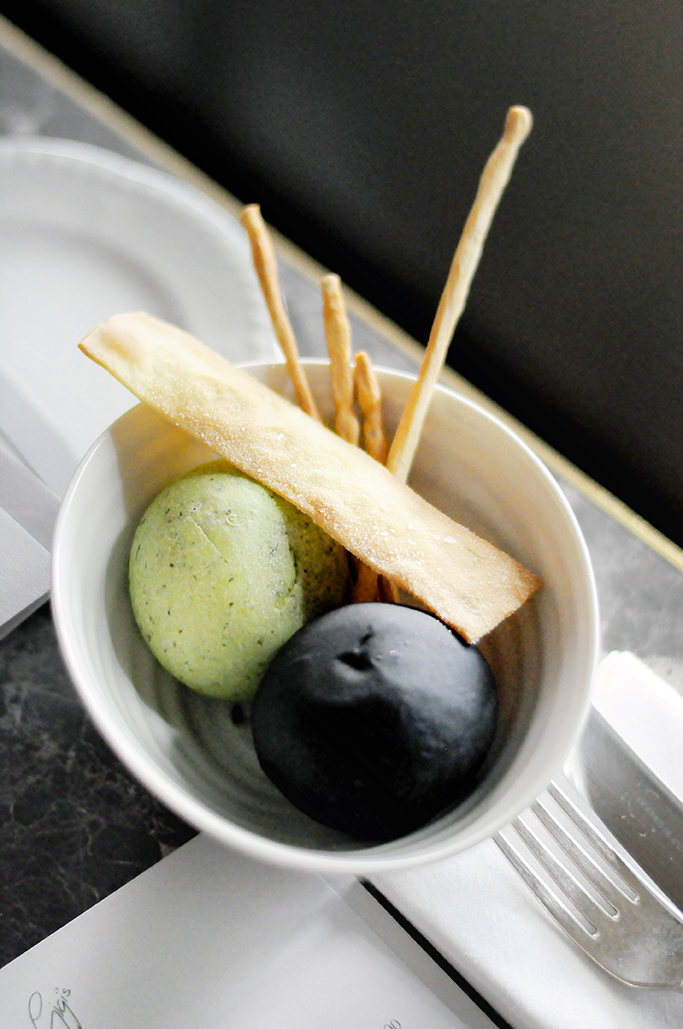 HAND PICKED CORNISH CRAB 
SALAD VIOLET ARTICHOKES ǀ DILL SHORTBREAD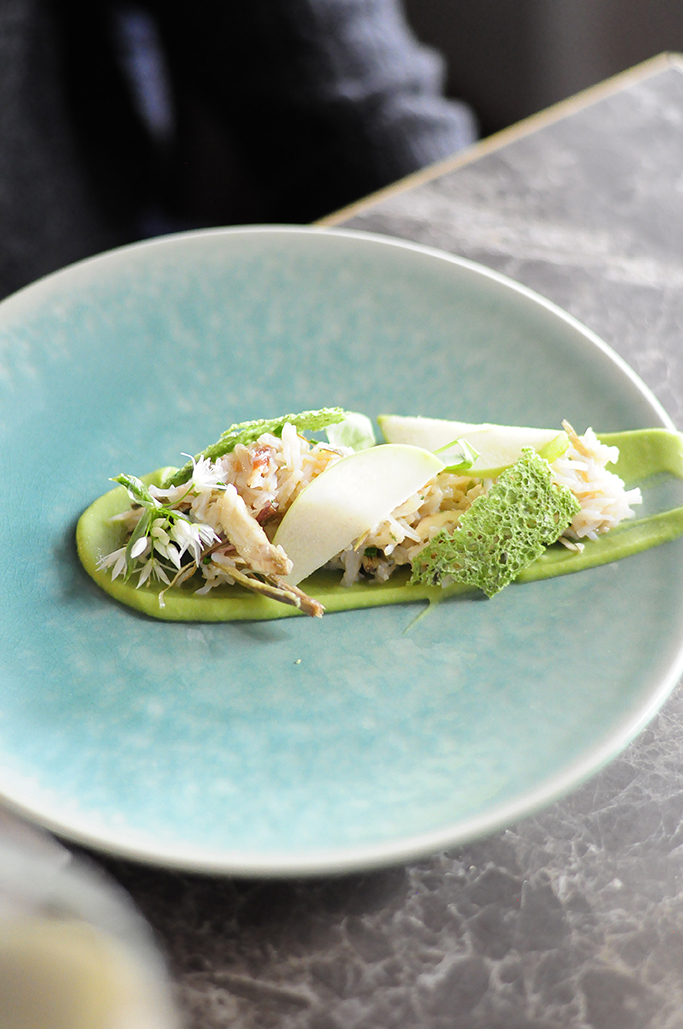 FLAMED OCTOPUS
PICKLED POTATOES ǀ BEETROOT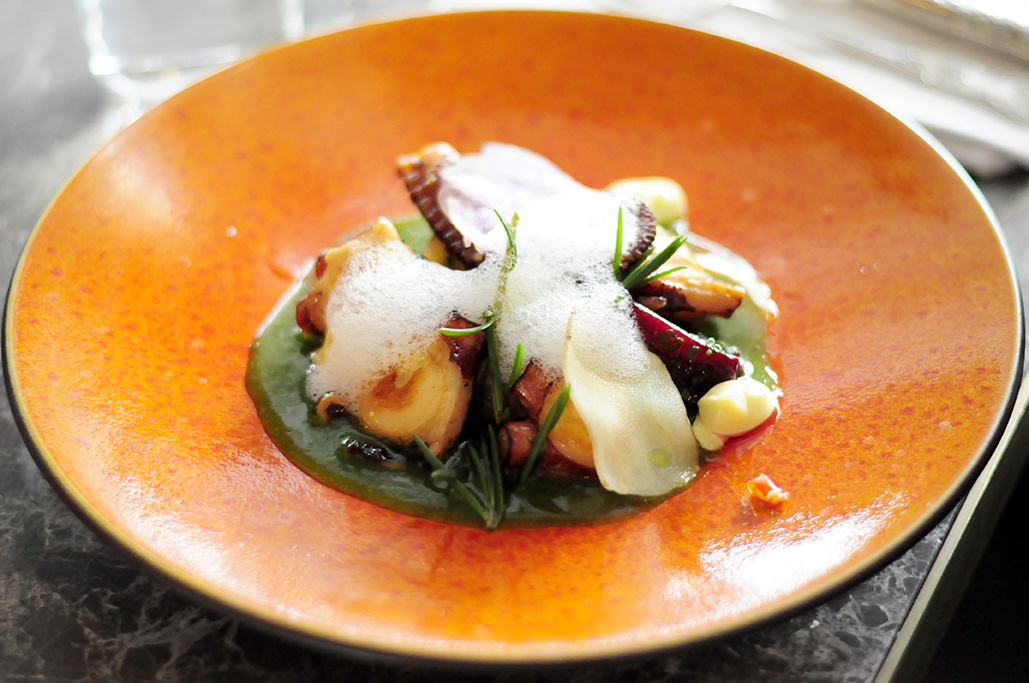 WILD CORNISH SEA BAS
WHITE ASPARAGUS ǀ BLACK QUINOA ǀBROAD BEANS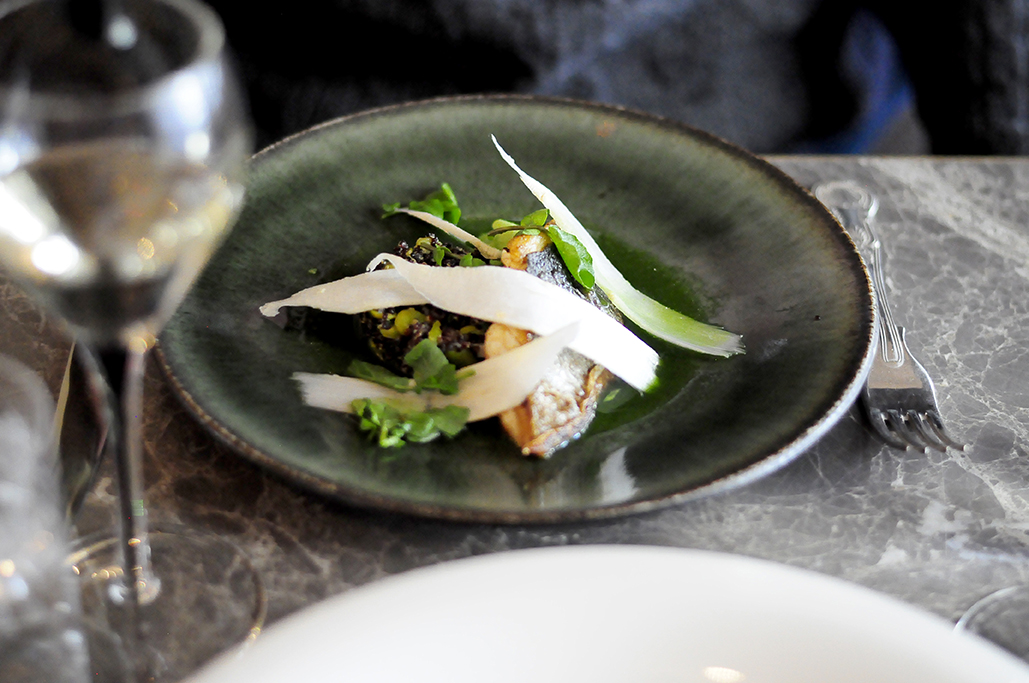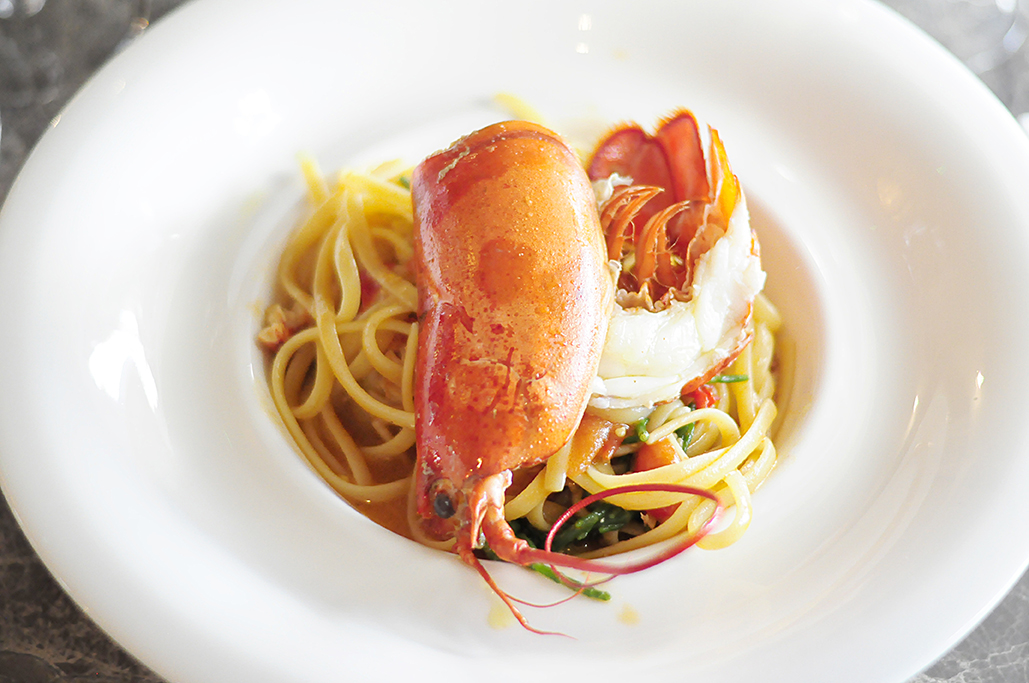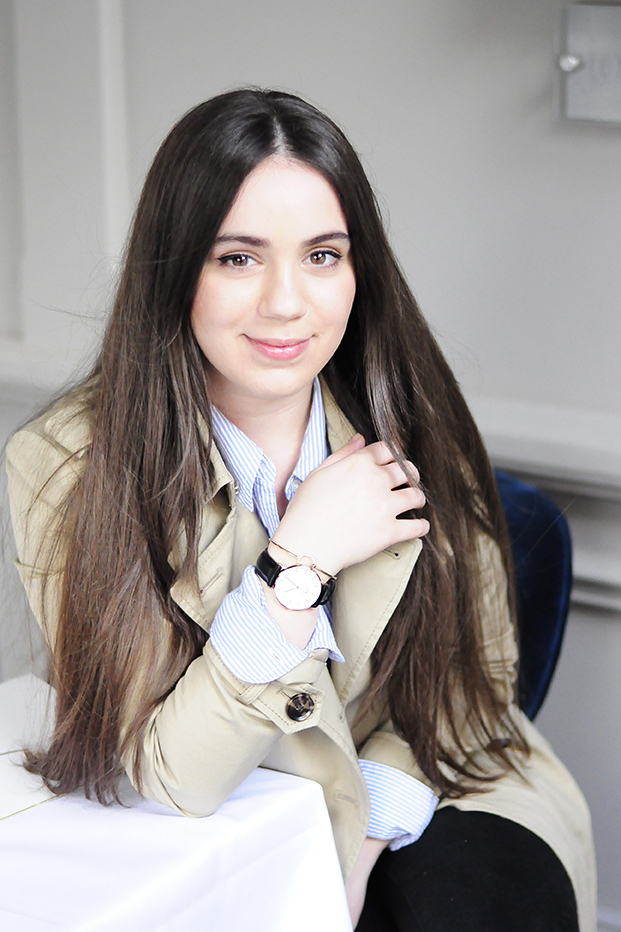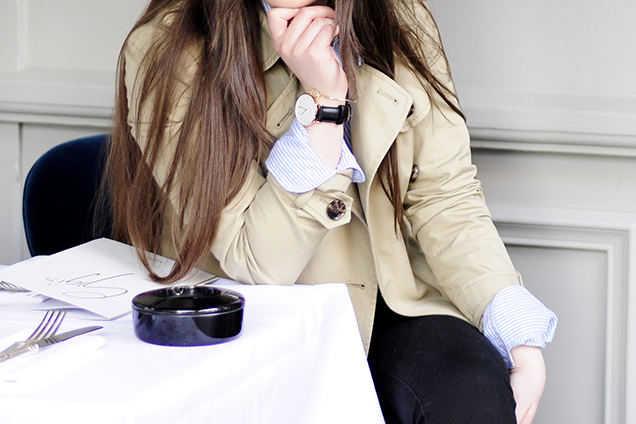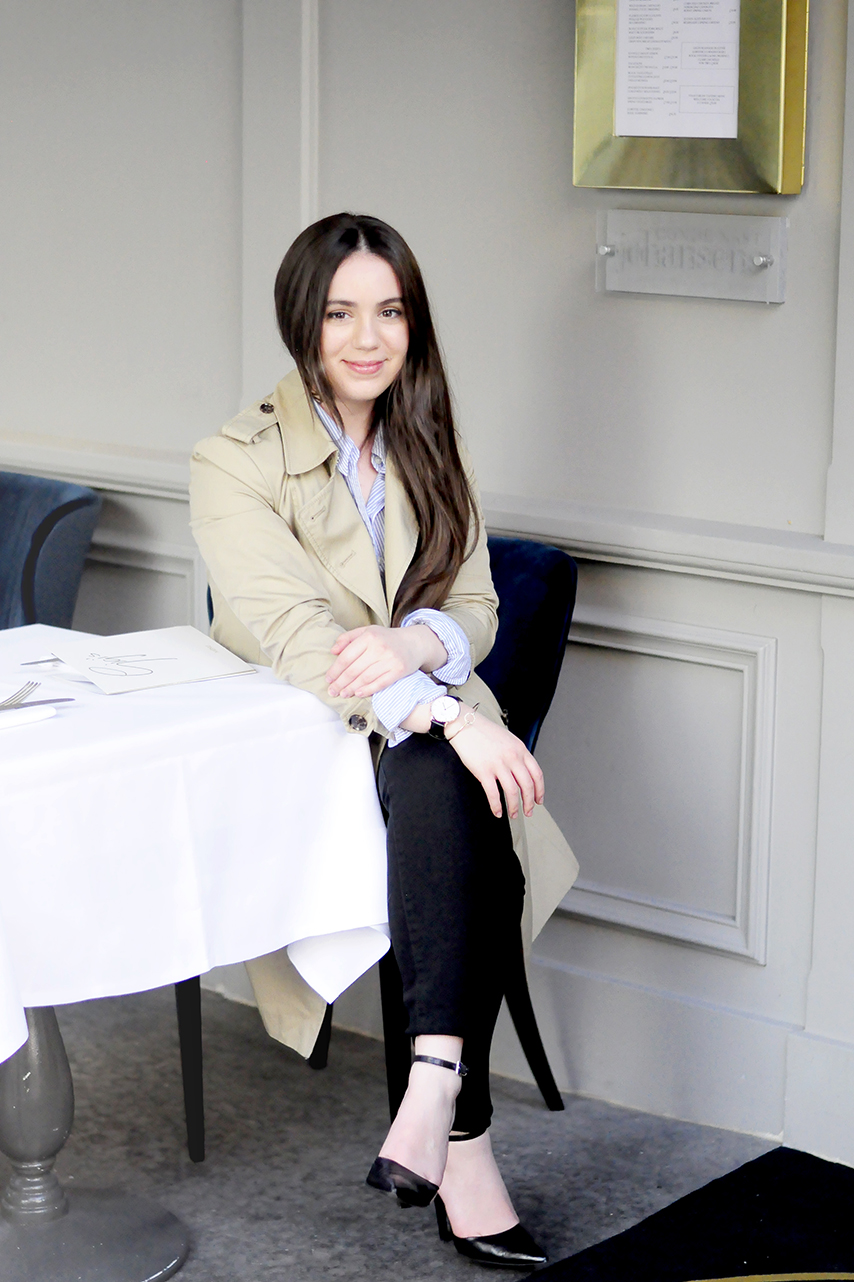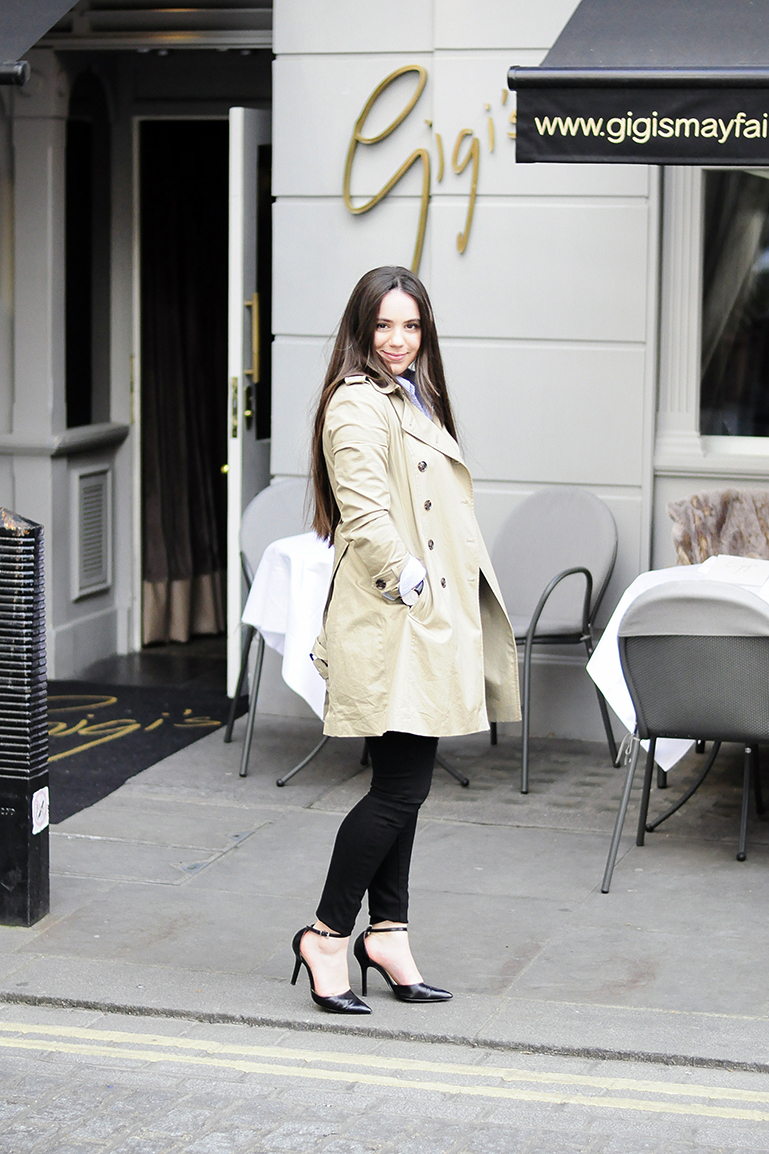 Banana Republic Trench coat (similar here and here)
Daniel Wellington black and gold watch, enter code UPTOWNSTYLE at check out on www.danielwellington.com to get a beautiful 15% off your purchase until May 31st.
BCBGeneration black heels (similar here)
H&M striped boyfriend shirt (simliar here and here)
---
---