LONDON FASHION WEEK RECAP 1: FALL 2017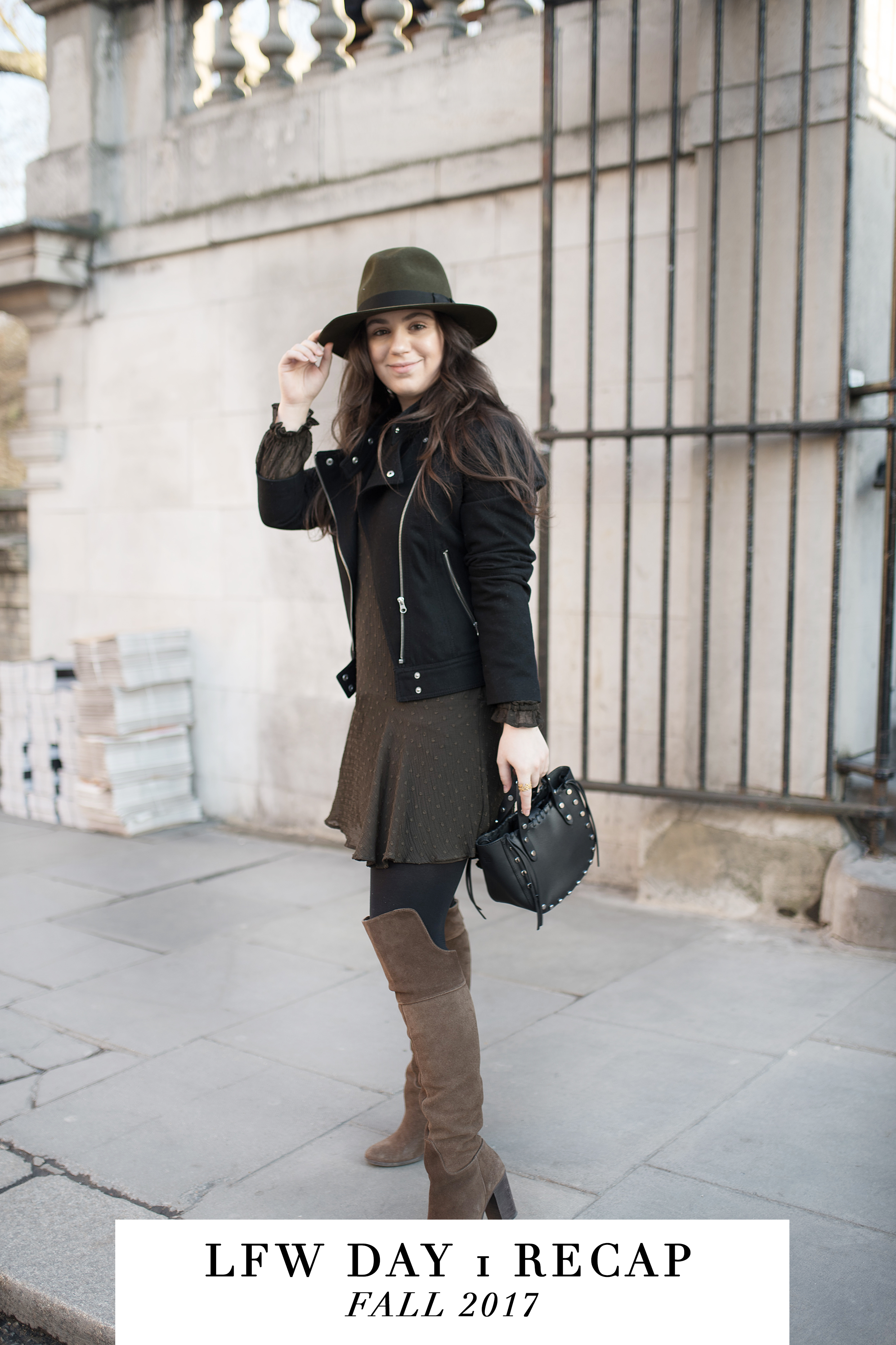 The first couple of days at London Fashion week are always a complete whirlwind of awesome style, shivery London winter winds, an excess amount of coffee intake and non-stop next level chaos! Regardless of all it's high and lows, fashion month is my most favourite time of the year and when LFW rolls around I can't help but be super excited.
In comparison to other LFWeeks, this season I wasn't prepared at all, so that means outfit planning didn't really happen either. Nonetheless, a fashionista also has her go to outfits at the ready making planning a thing of the past! All my outfits this year were focused on the cropped jacket! You can't go wrong with a good stylish jacket and it's the most practical thing I could wear while still feeling put together and not having heavy fabrics weighing me down bouncing from show to show. The most memorable highlights during these couple of days  were the Max MAra, Fendi and Hallie Sara shows. Red is back baby, leather is playing a big part in style this session and you can never go wrong with a little cream! 
This session, I also got to share some of my love for style and fashion with my friend Alex. While he is such a masculine fella, he never thought fashion week could be something for him, until he came and joined me, documenting his experience on the whole, LFW fiasco on this youtube channel! You can check out his full funny video here  https://www.youtube.com/watch?v=DmvctbnX9Eg&t=318s  or my version down bellow!
And yes, I have started to also vlog – something that has been playing on my mind to start up for some time, and I've finally done it! So check out my first vlog and let me know what you think. Subscribe and look out for frequent updates on my channel here https://www.youtube.com/channel/UCf-9h5nu9bY777wZbE_xoow 
SHOP THIS LOOK
Dress: Zara (sold out but similar here)
Jacket: H&M (sold out but similar here)
Hat: Laird Hatters 
Boots: Schutz (sold out but similar here & here)
Tights: M&S
Photography by: Alexandru Luchita
---
---