LAST MINUTE HALLOWEEN BAT TREATS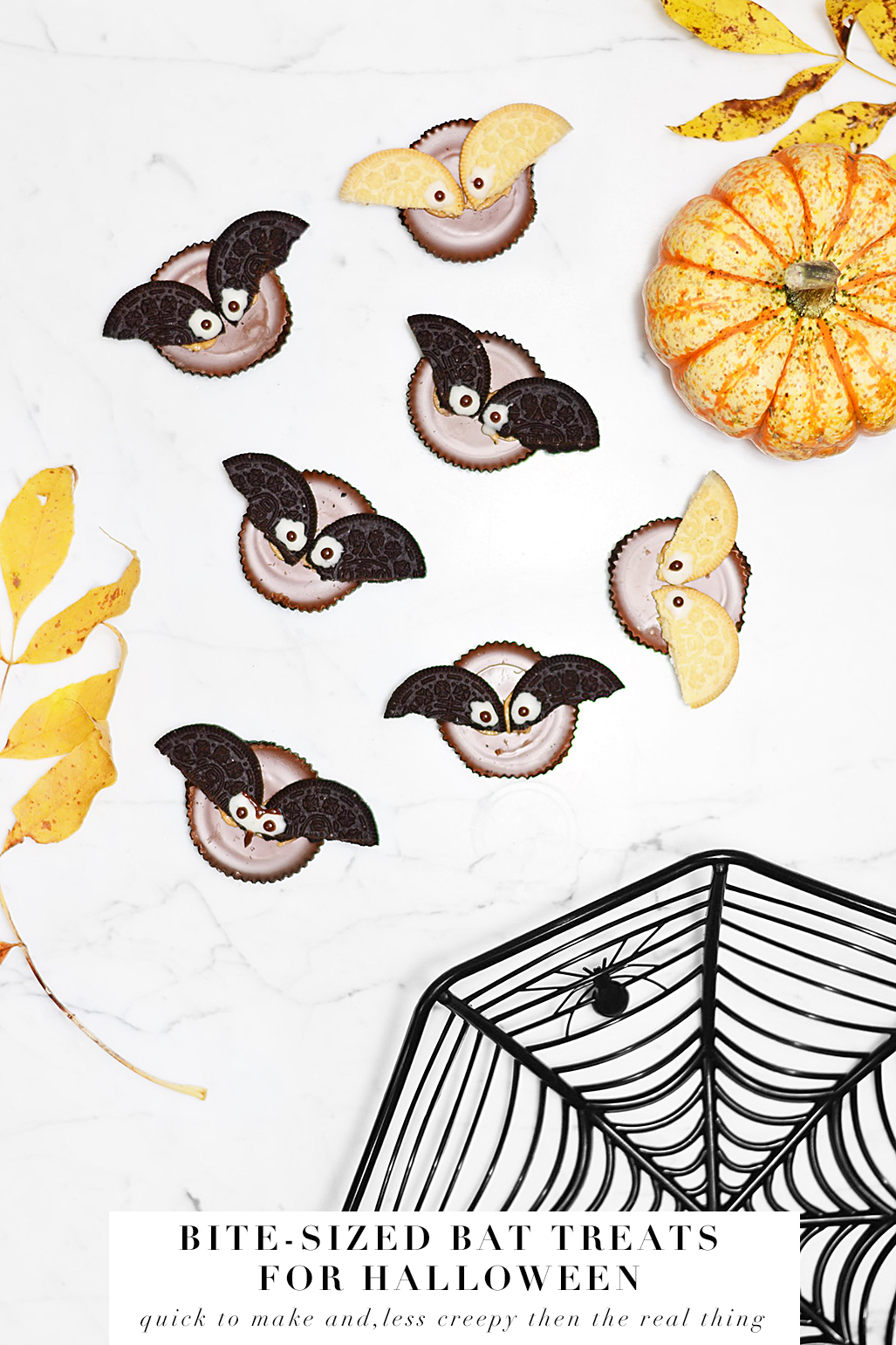 I am SO excited to share this post because it was an absolute blast to put together and as I want to get back into food posts, this was the perfect little introduction. Plus, it's a little different than my typical post which includes more style. These mini Bat treats are unmissable, they are adorable, easy to put together and delicious. 4 steps and 4 ingredients; that's it!
You know how much I like easy, effortless things and these treats fit just that.
For these wonderfully cute Bite-Sized Bat treats only 4 ingredients are needed and the assembly takes mere minutes! Oreos can be a little tricky and fragile when taken apart, so cracking the oreo in even parts will be a little difficult at first. Using a knife to score the cookie before breaking it, will ensure it cracks evenly and not break into parts loosing the shape fo the bat wing. These treats are cute and such a festive treat to make this Halloween!  So quick to put together, making a quite creepy animal look so much, well, fewer creepy.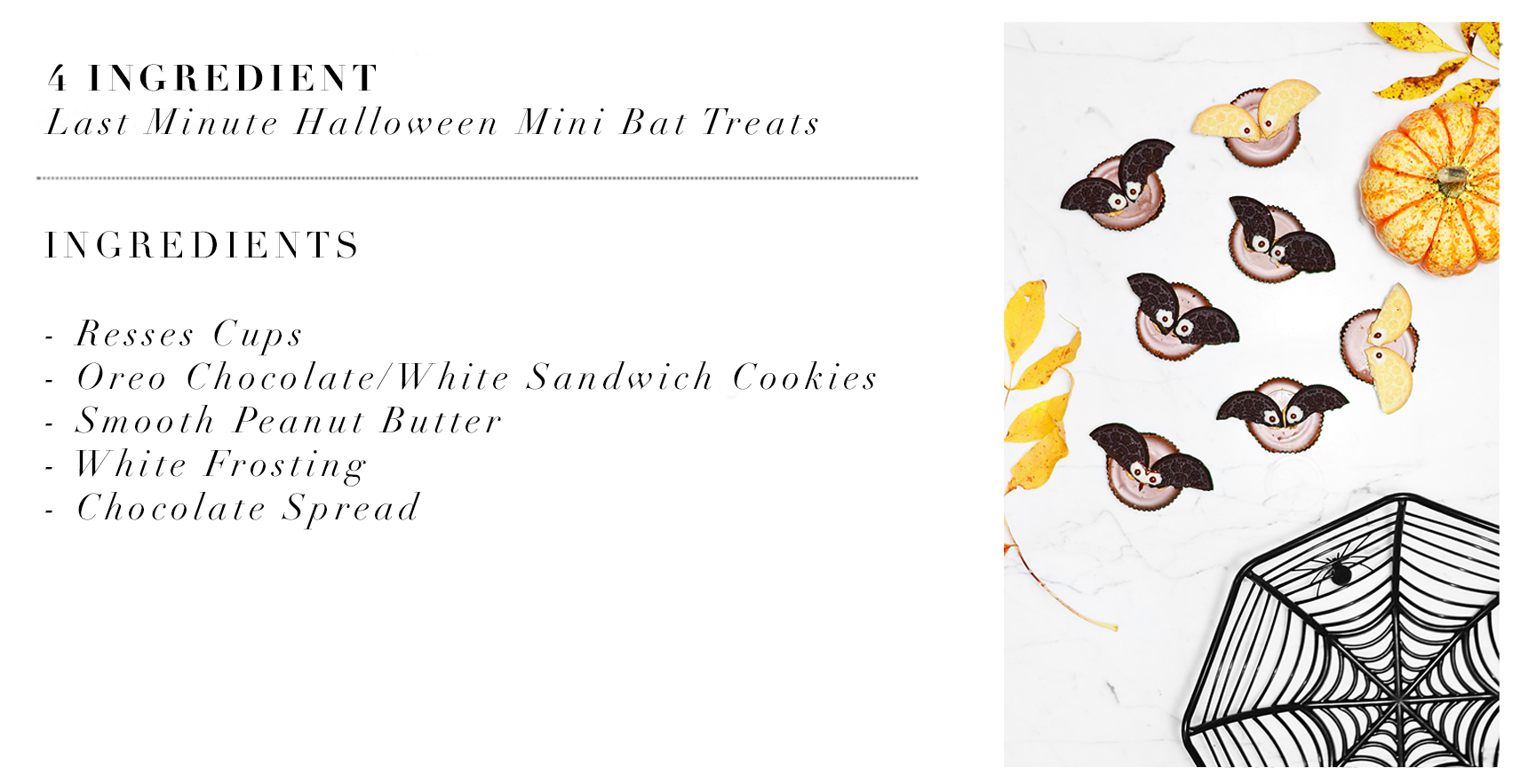 INSTRUCTIONS
Use a thin knife and score the cookie before breaking in half and then separate all of the pieces from one another so you now have four "bat wings". Scrape the frosting or save it  for the white part of the eyes a little later.
Fill up a plastic bag with the store bought peanut butter. Cut off the tip of the bag and pipe peanut butter onto the back corners of the broken cookie pieces.
Press one cookie piece on the left of the Reeses cup and another cookie piece on the right of the Reeses cup.
Now using the leftover oreo filling, heat it in the microwave fro 30sec+, once melted fill up a plastic bag with the oreo filling and pipe creating the eyes on top of the center of the Reeses cup. Do the same for the darker part of the eyes, except this time with dark chocolate.
Get ready to BOO! and AWW with these little adorable treats. Enjoy!
Get your ingredients at your lock supermarket! 
---
---