INFLIGHT ESSENTIALS | D.C BOUND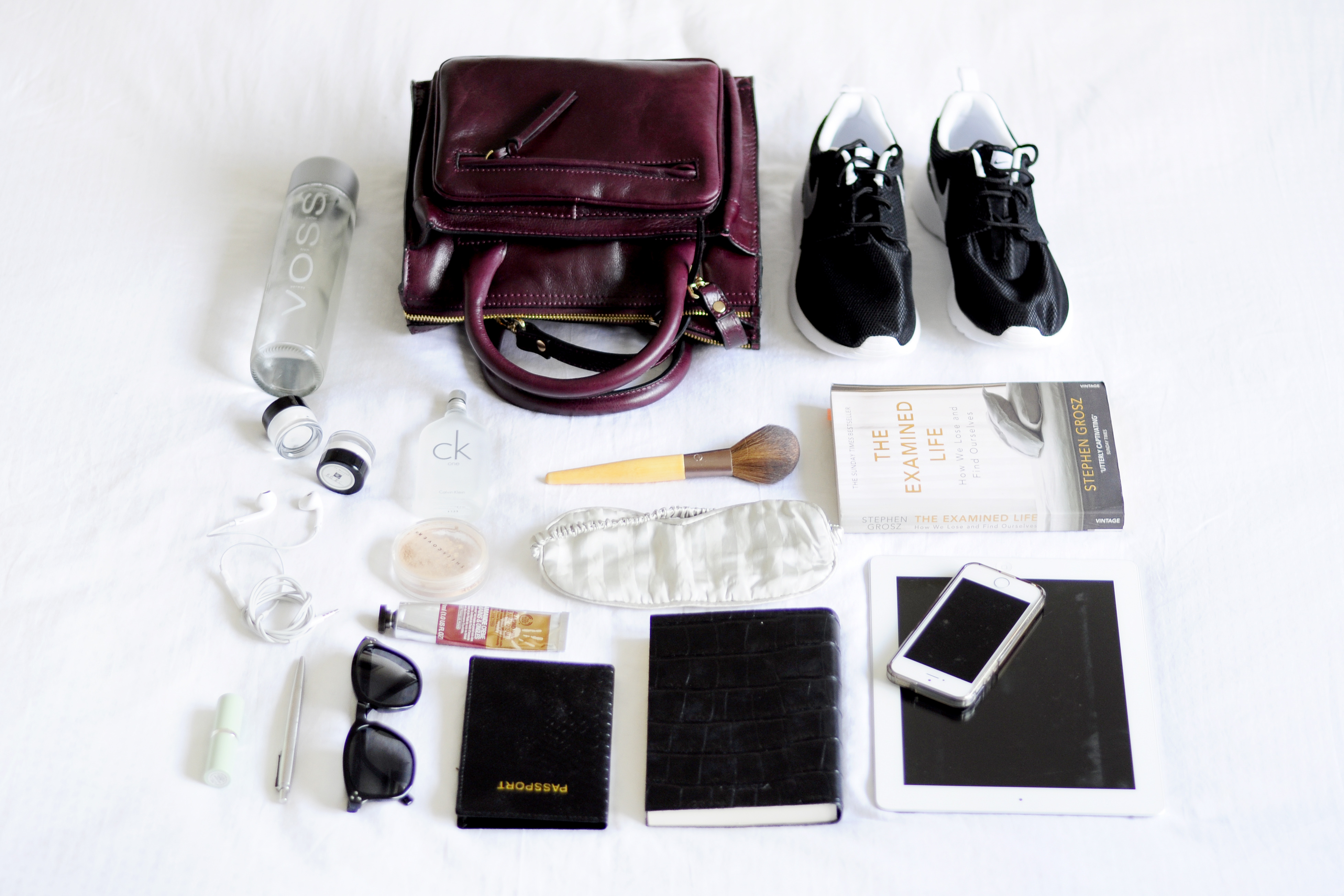 Spontaneous trips are my favourite kind of trips, last minute packing, the excitement of seeing a new place, and the thrill of getting everything ready so you can catch your flight the next day.  I would like to think of myself as a fairly organized person, which is why I tend to get everything for my flight ready and laid out a day or two before departure. My little spontaneous trip was just before christmas, I had the opportunity to go visit some friends in Washington D.C to an early start to the holidays, and I am so glad I took it! I had never seen D.C (well I do lie, I've seen Covert Affairs and Scandal) thats pretty close to a visit, right? To start off my adventure with a bang, let's check out my carry-on essentials for the long 8 hour flight:
1. iphone and iPad, because I totally forgot long flights have unlimited movie access, no sleep for me thank you!
2. A good book, especially The Examined life, it really keeps you hooked while you wait of your flight.
3. Comfortable footwear, that's a must for me, nothing ruins my day more then not feeling comfortable head to toe.
4. Handy yet stylish handbag, it has to be done, and you ladies know what I mean.
5. Water, you have to keep hydrated for 8 hours. I feel having a bottle with you there will remind you to drink. Siting on a plain for so long, I kind of feel time 'flies' at times, and you forget to hydrate.
6. Simple and practical beauty essentials. I never wear makeup when I travel, its one of those times I want to feel fresh and polished with out much effort.
7. Sleeping Mask, I am always the lucky one siting next to the only person that puts their light on during the entire duration of the flight; a mask is always handy, and it helps you not have puffy eyes.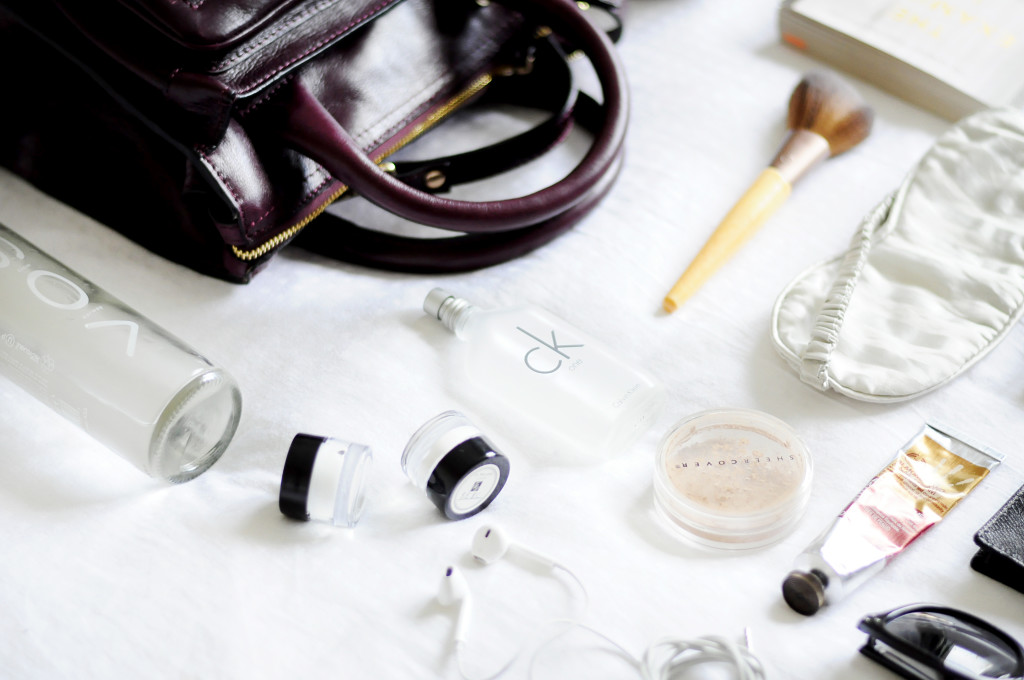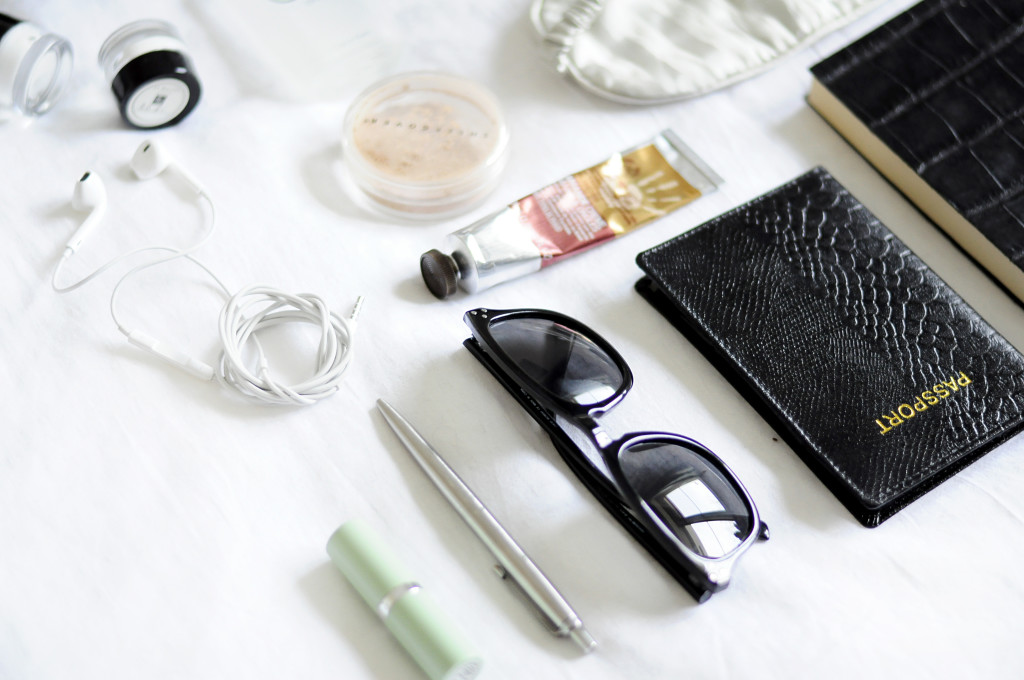 Now for the outfit part. I like to travel casual, I mean really really casual,  as I'm assuming most of you do to, but that doesn't mean yoga pants, sweat pants, or any kind of activewear that could be worn at the gym (even though the temptation is hight). It's easy to be comfortable while still looking chic, especially when you are on an 8 hour flight; in this case I opt for skinny jeans, a plain black tee, comfortable bra, Nikes, a good sweater if it decides to get chilly at a few thousand feet, and SUNGLASSES to hide any early morning imperfection.
Shop my travel essentials here:
Related Posts
---
---