Iceland at its most beautiful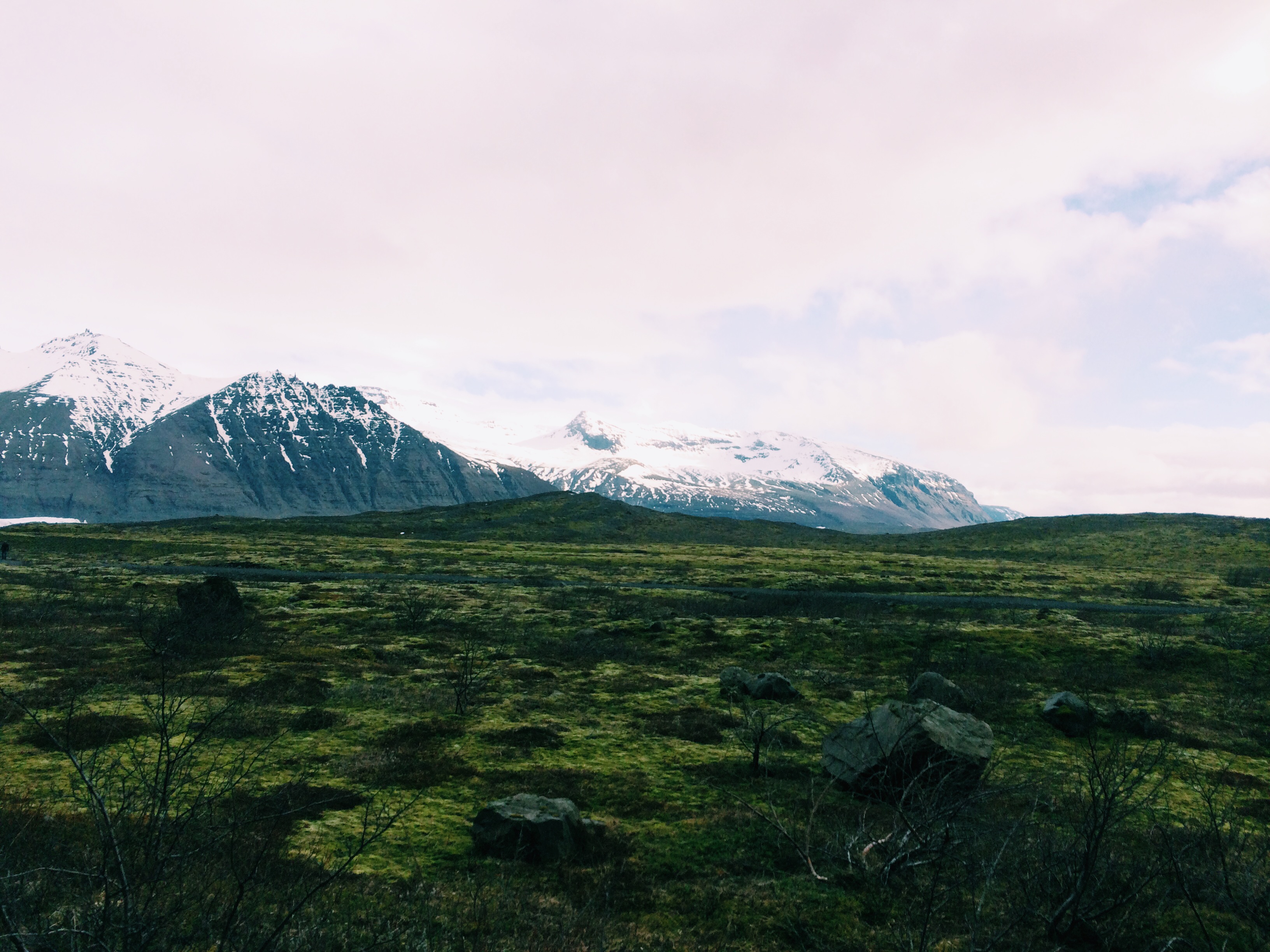 Click .. is it done? all booked?
Iceland was  unplanned, a trip that turned out to be the best trip I've ever had! Lastminute.com kind of bookings.
Friends were packed all ready to go, I was still booking hotels. But as spontaneous and crazy short this adventure was it turned out to be amazing, and ran so smoothly.
Glaciers to "cool" iced over valleys, really breathtaking views that I feel the camera did half the job of capturing.
Oh and the hiking really gets to your legs after a while… worst then speeding a whole day in the gym, it being your "leg day".
But before we get any further in this cool adventure… this is what my very organised friend planed ( I love this ).
Day 1 Thursday: arrive, rent car, drive out to the farthest place quickly. Hopefully arrive by nightfall? It will be an amazing drive.
Day 2- Friday: Friday morning then we would start with a "big adventure" – doing a boat trip around the glaciers, then a hike that day and see a waterfall and the black beaches before getting to our hotel in Hella to see the Northern Lights that night hopefully.
Day 3- Saturday: Saturday: Cover most of the "golden circle" – see the amazing #1 waterfall in Iceland, check out a small fishing village, stop by volcanic hike, end up at Geysir that spews often.
Day 4- Sunday: Drive though the National Park, drive through the city to the Blue Lagoons, do the thermal pools, then back to Reykjavik for evening.
Day 5 Monday:  Check out the city- travel home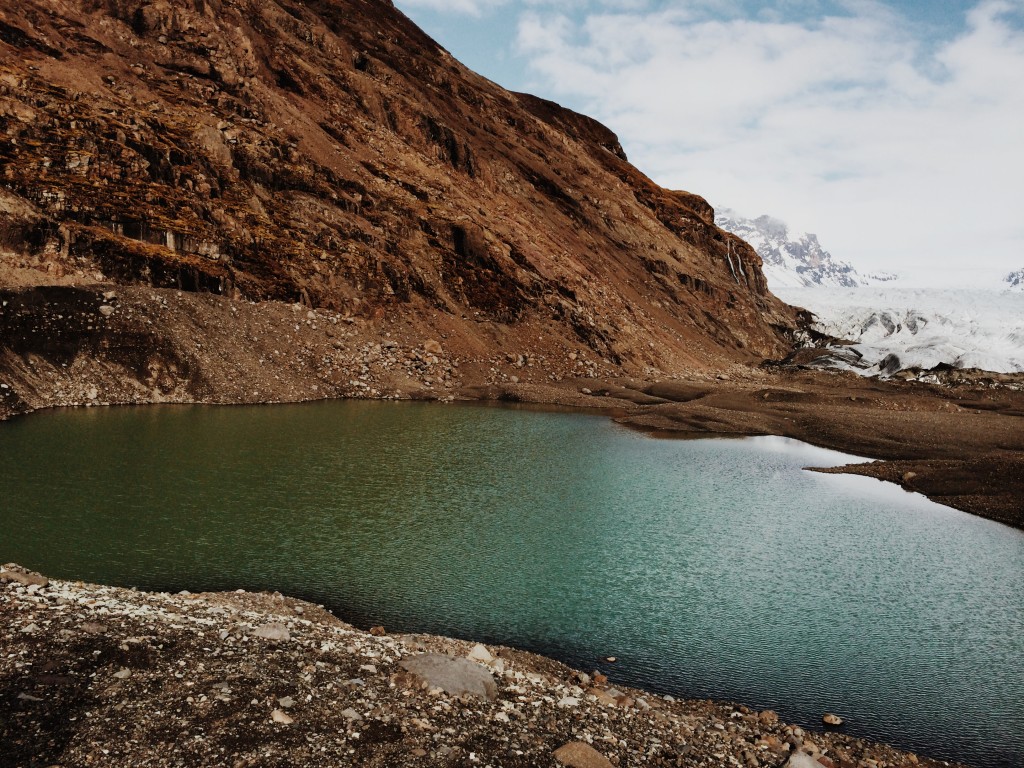 By this point we've already experienced the the smaller melting Glacier just east of Austurland .. but I really like this first photo so I wanted it to be the first one that amazed you!
Look at the colour of that water, by land of contrasts and in the far distance an even bigger Glacier. Let me not get to carried away here, I'll start from the beginning because thats exciting to !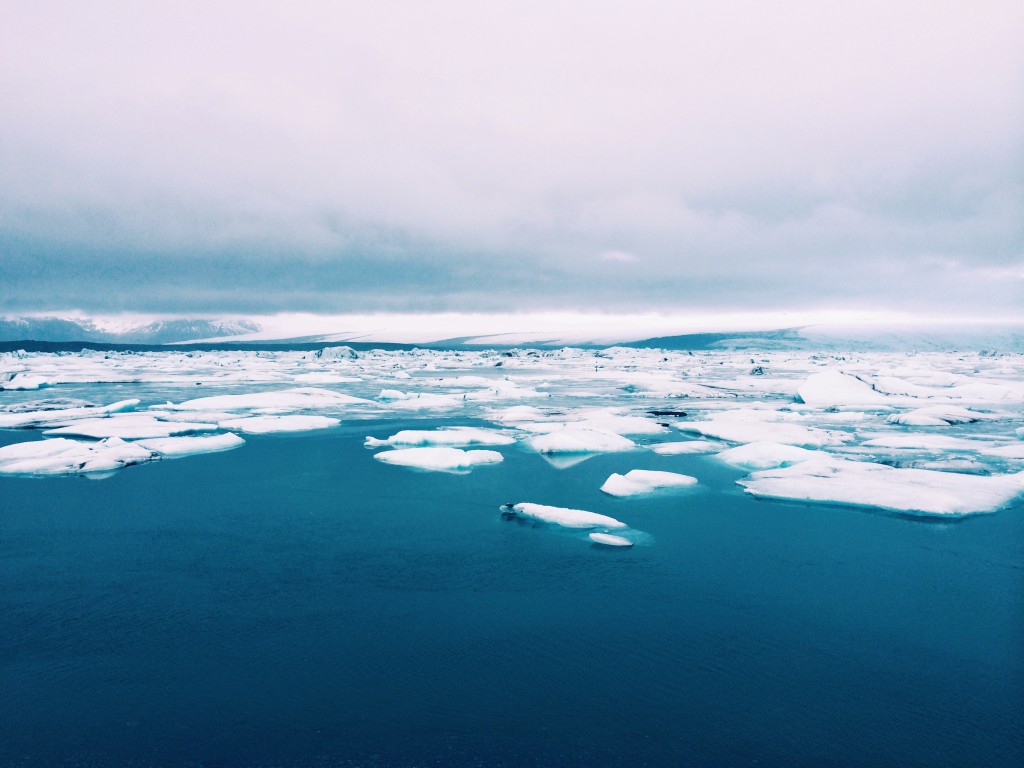 Morning after the long 6 hour drive,  we had to make our first stop and see this fast melting Glacier.
Cool fact about this place,  James Bond has twice visited the glacial lagoon by the main road south of Vatnajökull. It re-presented Siberia in the opening scene of A View To A Kill and in Die Another Day Bond visited Iceland for a Gala party at the Ice Palace and magnificent car chase amongst icebergs on the frozen lagoon. – See more at: http://www.filminiceland.com/case-studies/films/die-another-day/61#sthash.X7LnTroU.dpuf
As Hollywood as this place must seem of course, there was amazing wildlife, so peaceful and beautiful yet so darn cold !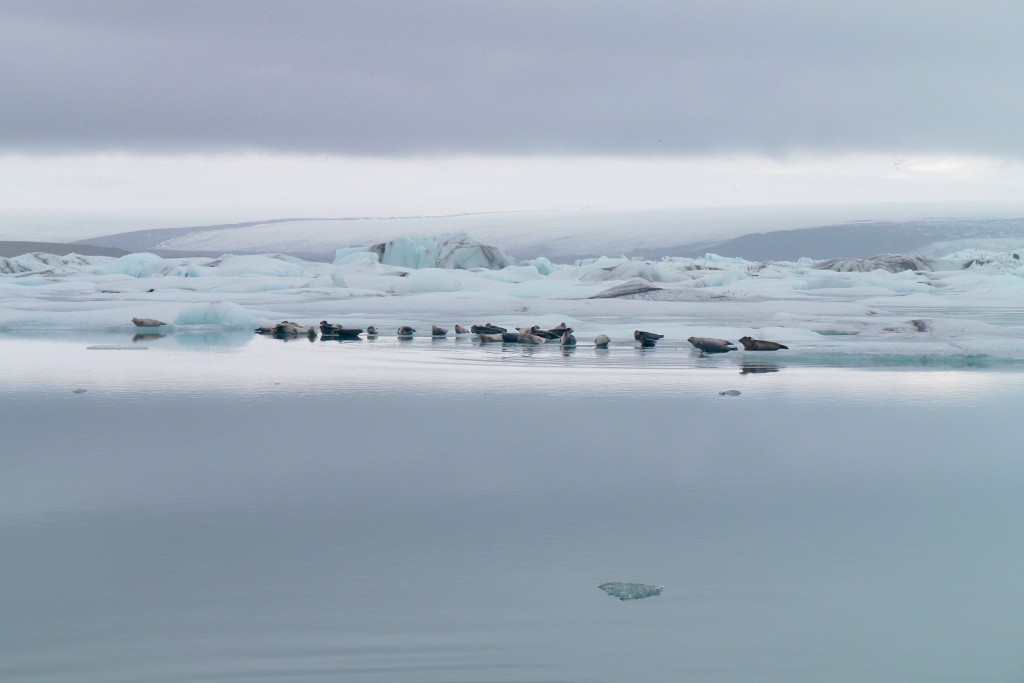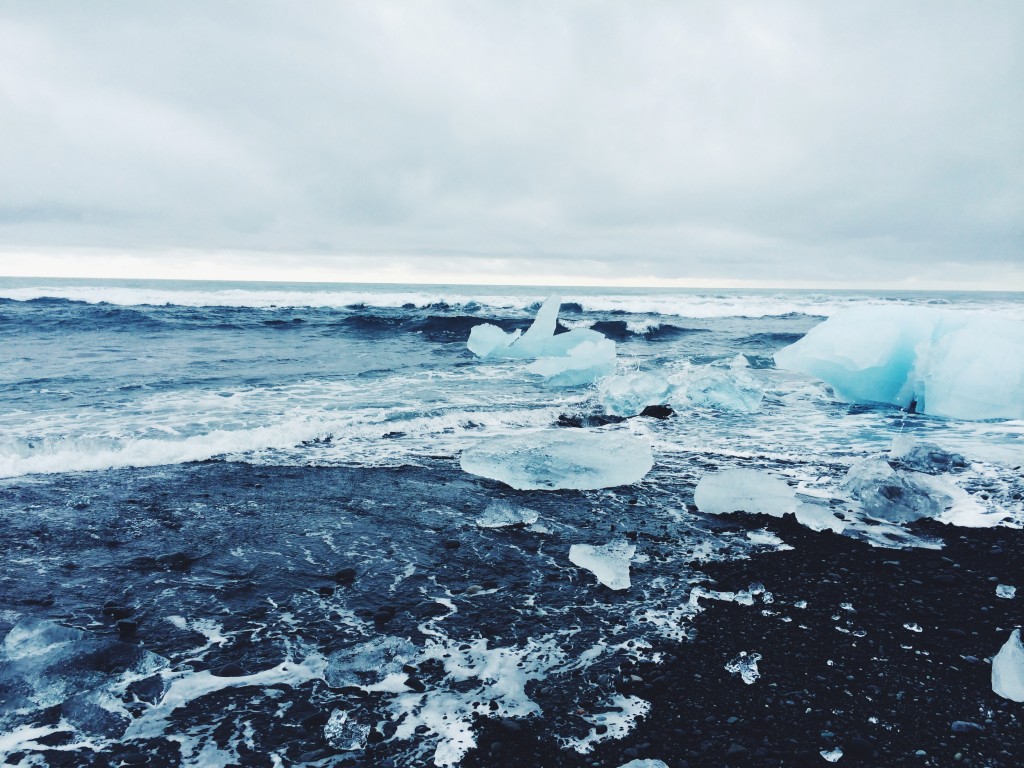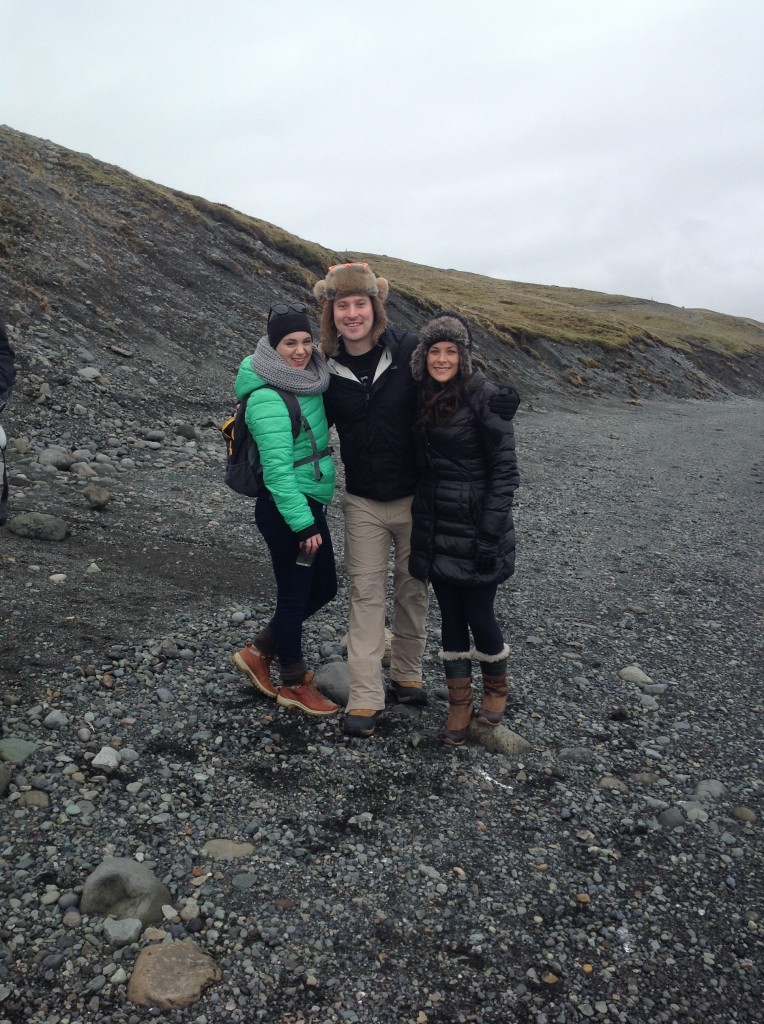 Oh.. there we are !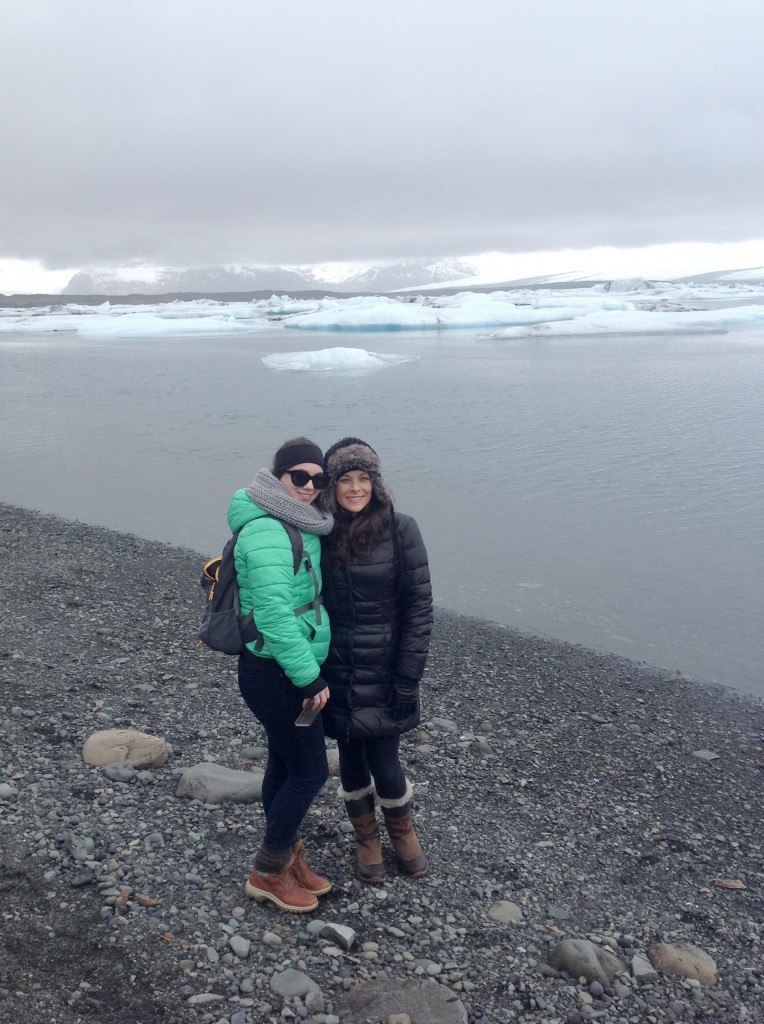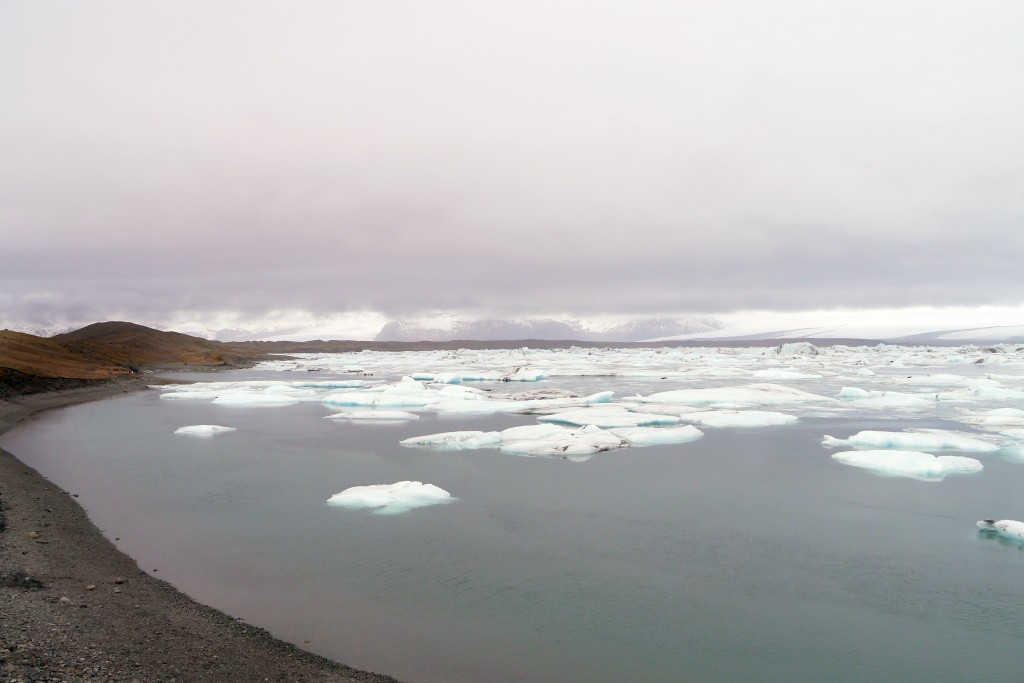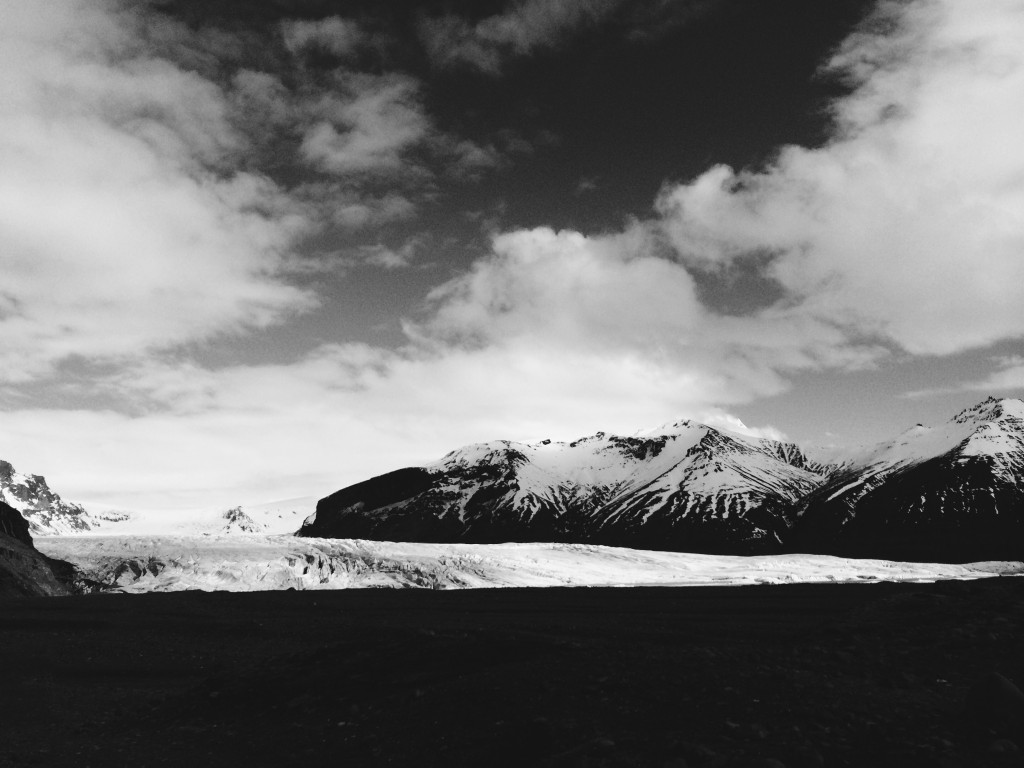 As visits progressed throughout the day, driving seemed to be the only way to get around Iceland.  Next stop was a national park area ( if I can only remember the actual name of this place, that would help a lot more, I'll post back soon as I find out).
But there was one of the biggest and fastest melting Glaciers in Iceland. Now a lot is melting in Iceland, so don't be surprised.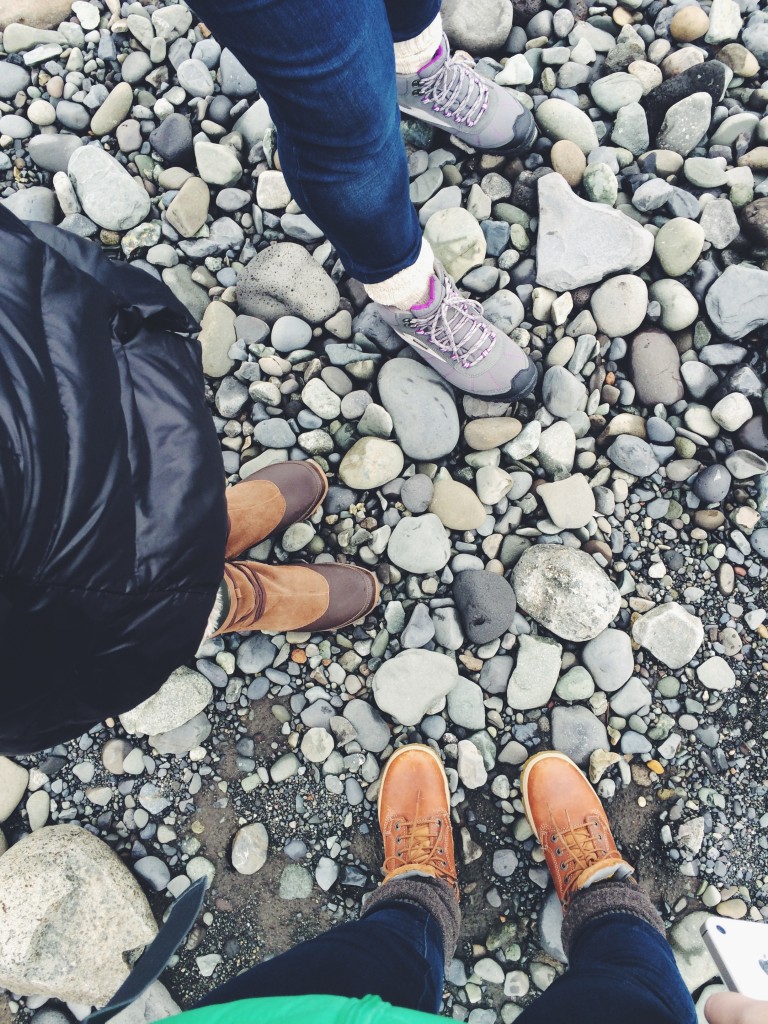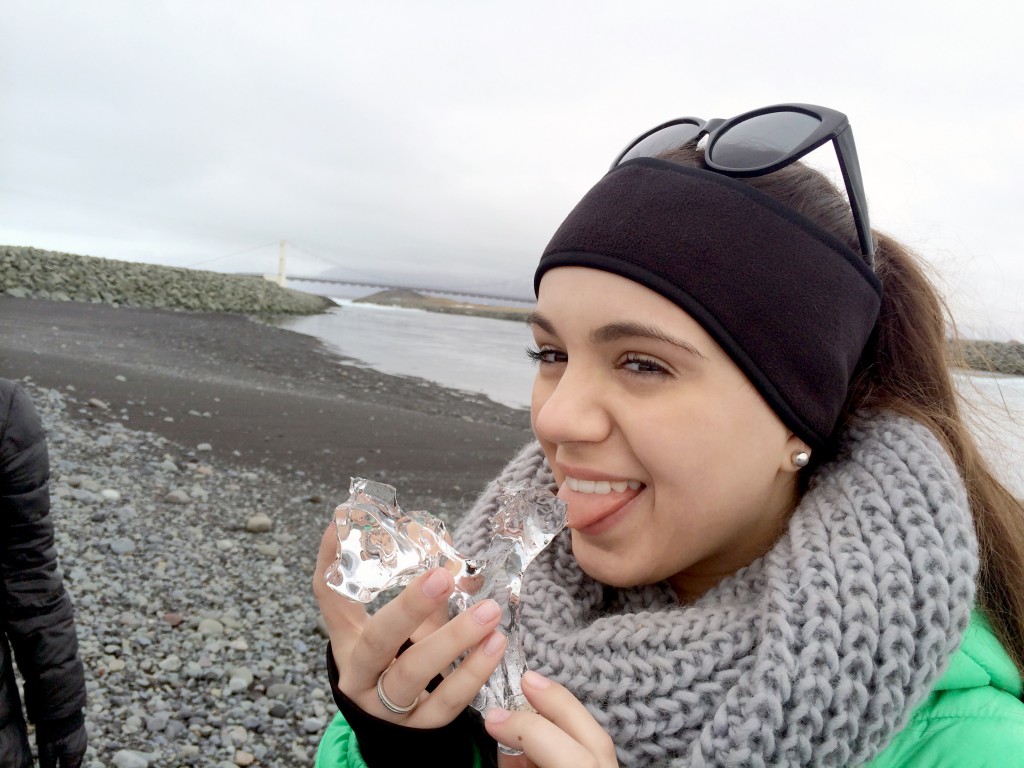 And no, that was not that tasty if you must know, had to be silly enough to try !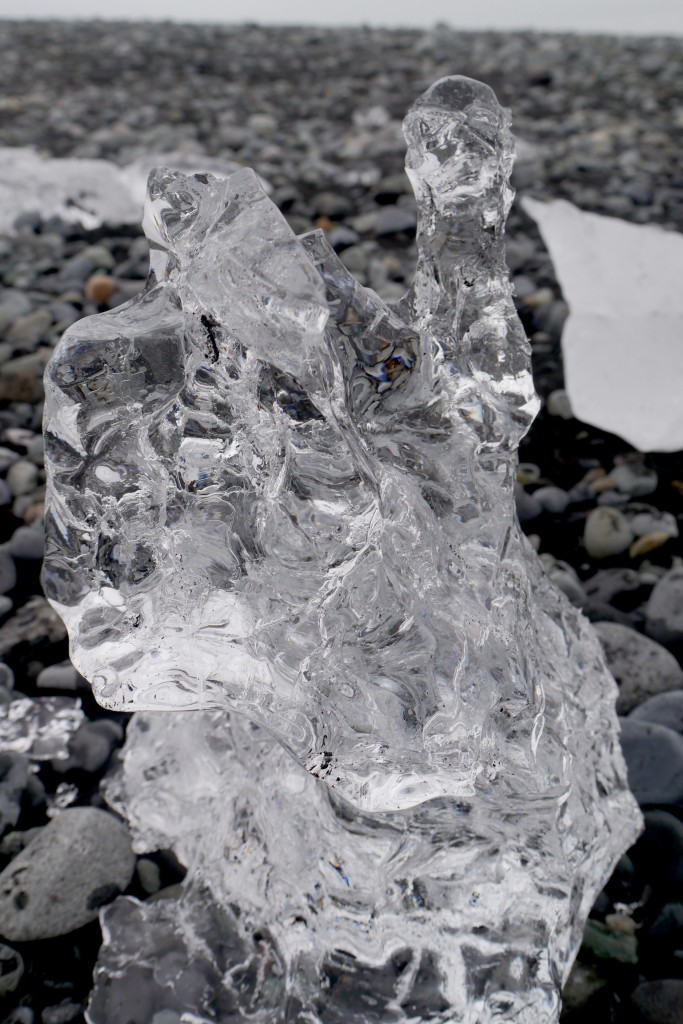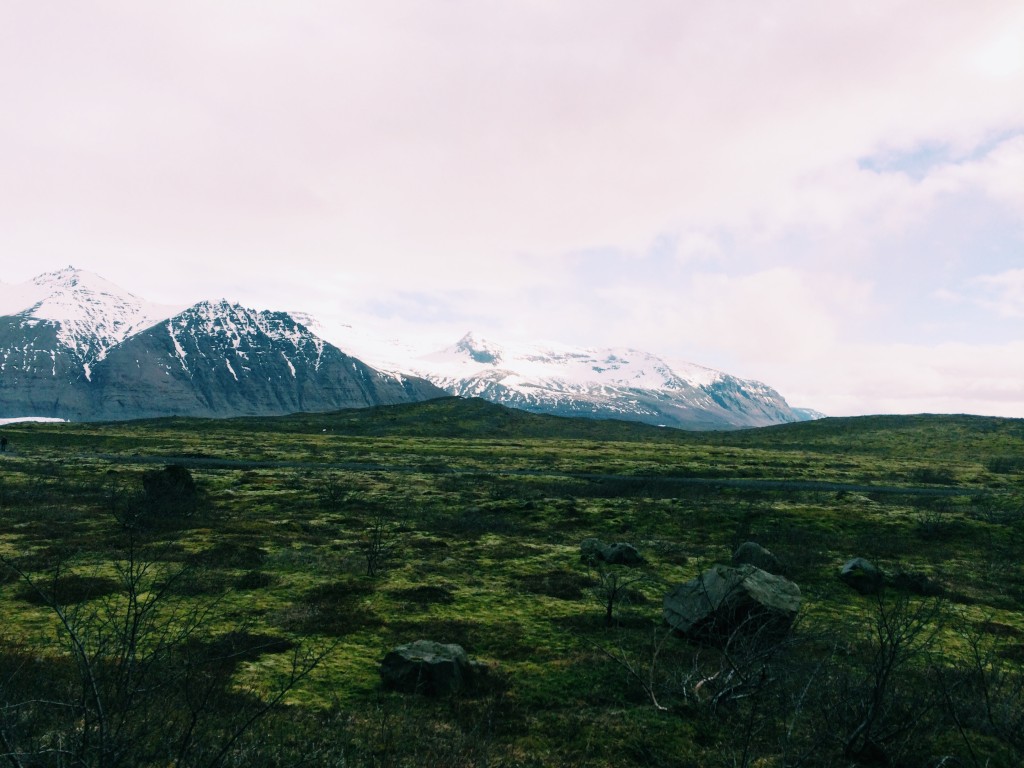 I still can't believe I was there, such breath taking views !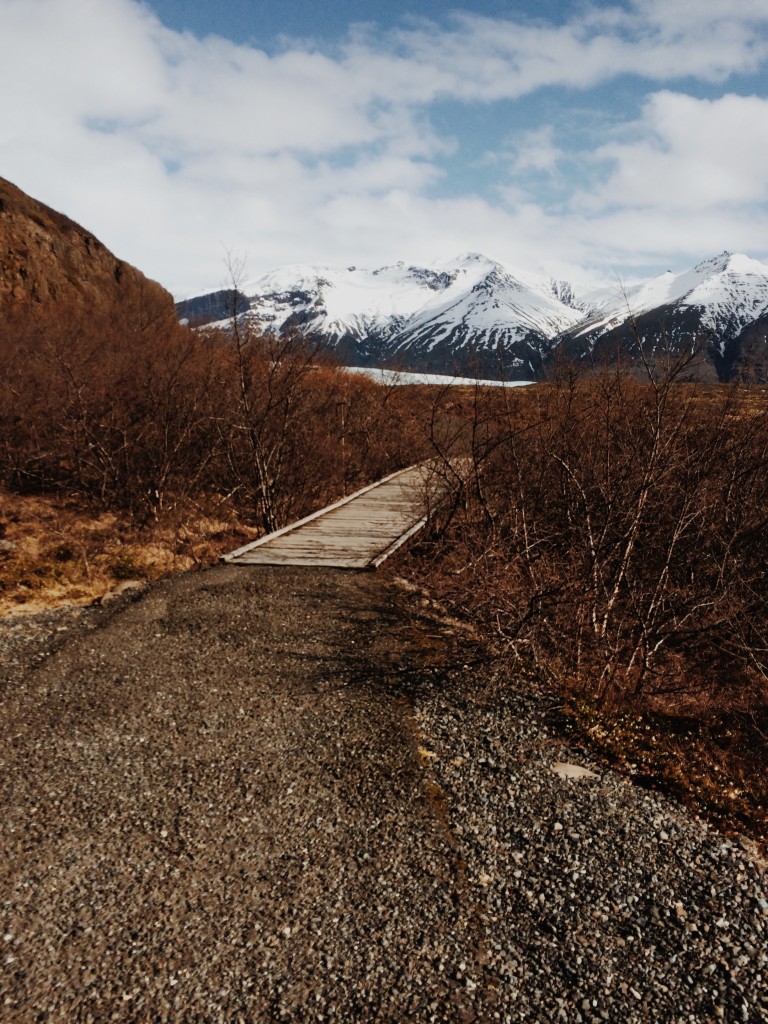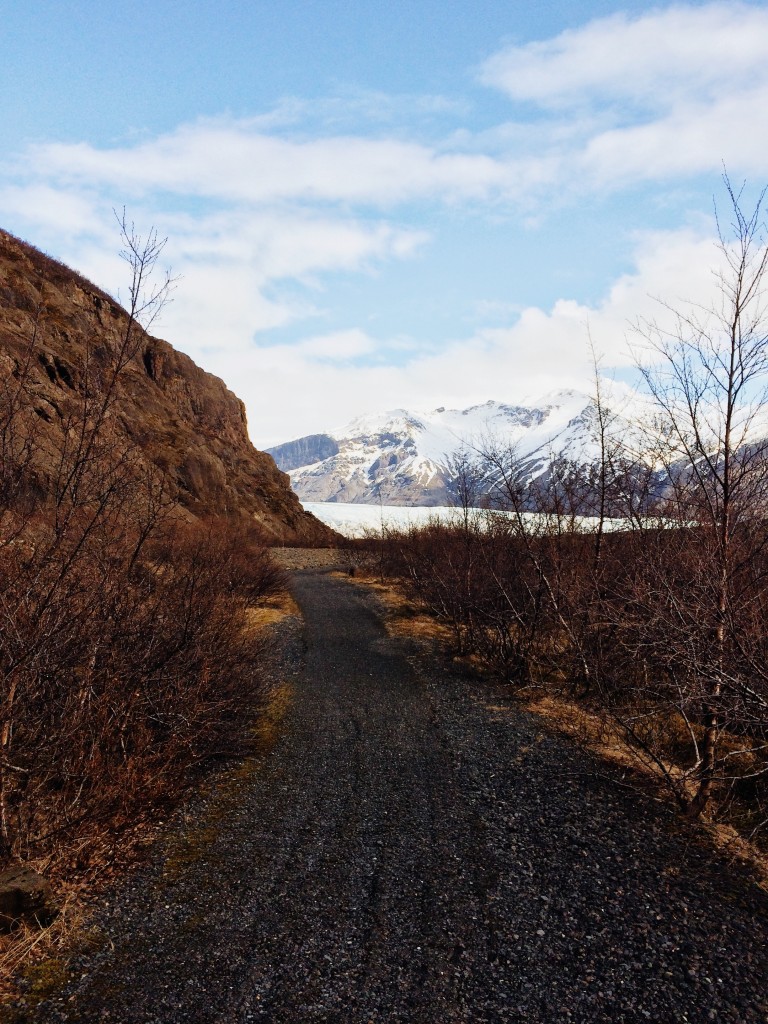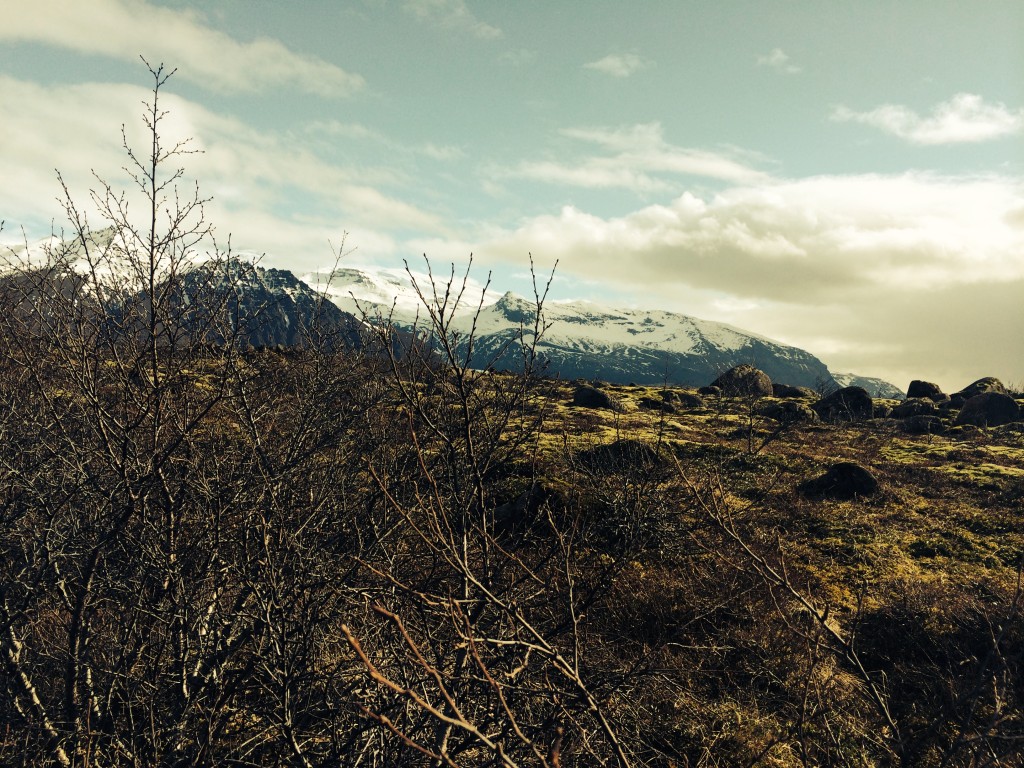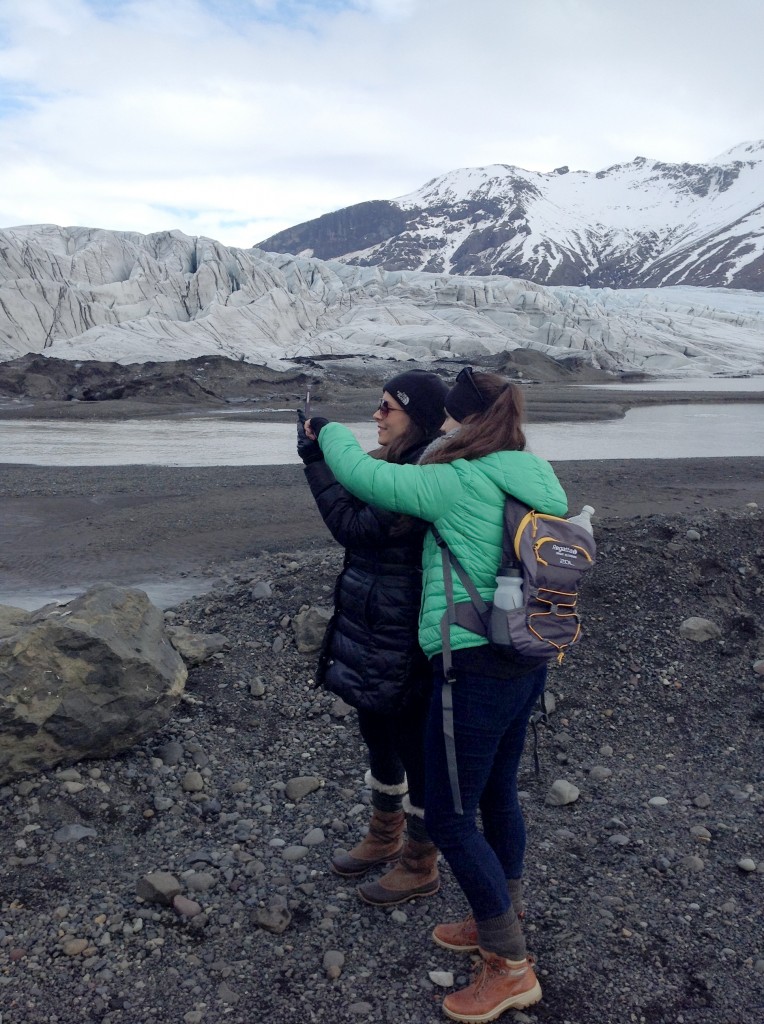 Unforgettable experience of hardcore hiking and splendid views !
Oh look how pretty my friend is! She was the planner for the trip, I now just realised why it went so smoothly, if I would have done it, we would probably still be lost between the melting Glaciers.
As usual, I need to stop taking too many pictures, but this place was so darn GORGEOUS, couldn't help myself! So, with that in mind,  will share some more with you soon!
Lot more cool stuff to come from this trip…
To be Continued ! 

---
---