GOLDEN SYRUP AND WALNUT BAKED PEARS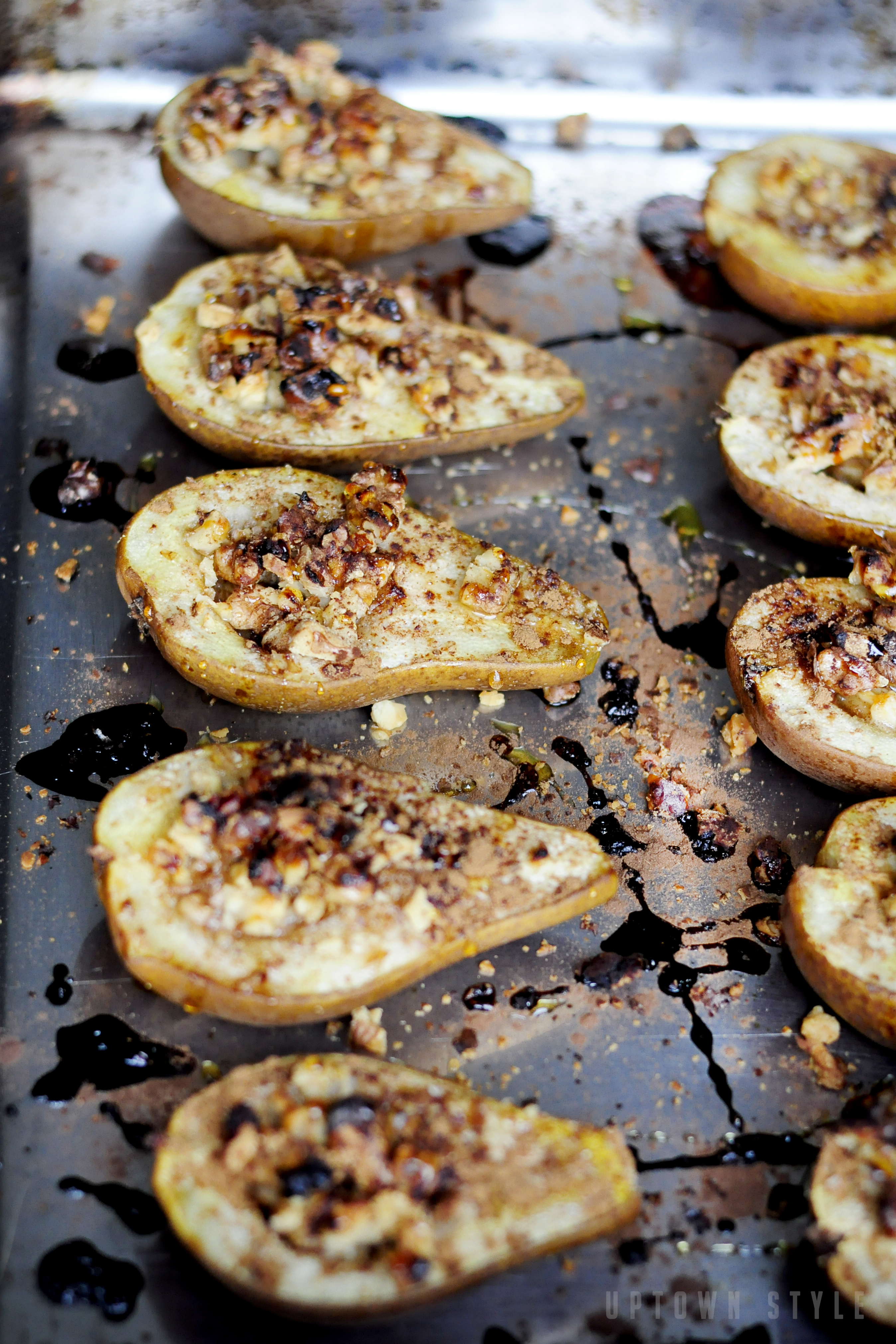 Golden syrup and walnuts baked pears with a sprinkle of cinnamon, for those cozy fall afternoons when all you want is to curl up with a good book and snack on something sweet and healthy!  I've been waiting some time to share this quick, fun festive receipt and it's finally here for you guys to cook up and enjoy. The american in me is getting the menu ready for the thanksgiving celebrations in the household (who said we can't have thanksgiving in London), this yummy treat has always been a favourite requested treat. However, I think I've forgotten to mention how easy it is to prepare and the smell in the kitchen becomes so heavenly, it will get you in the holiday mood in a flash (if you aren't already). Every batch turns out better then the next, this one turned out extra yummier as I put more love and excitement into making them specially for you guys.
Depending on your taste buds, you can always switch around the extra toppings according to how you like to eat them.. my ultimate favourite way however, is eating them with a little drizzle of double cream. It would make a wonderful dessert as well, by add a small portion of vanilla ice-cream or fresh side of fruits. However, if you have a sweet tooth like me, you might find yourself munching on these goodies for breakfast; I just add a side of fresh yogurt and let the taste take me into the holiday months.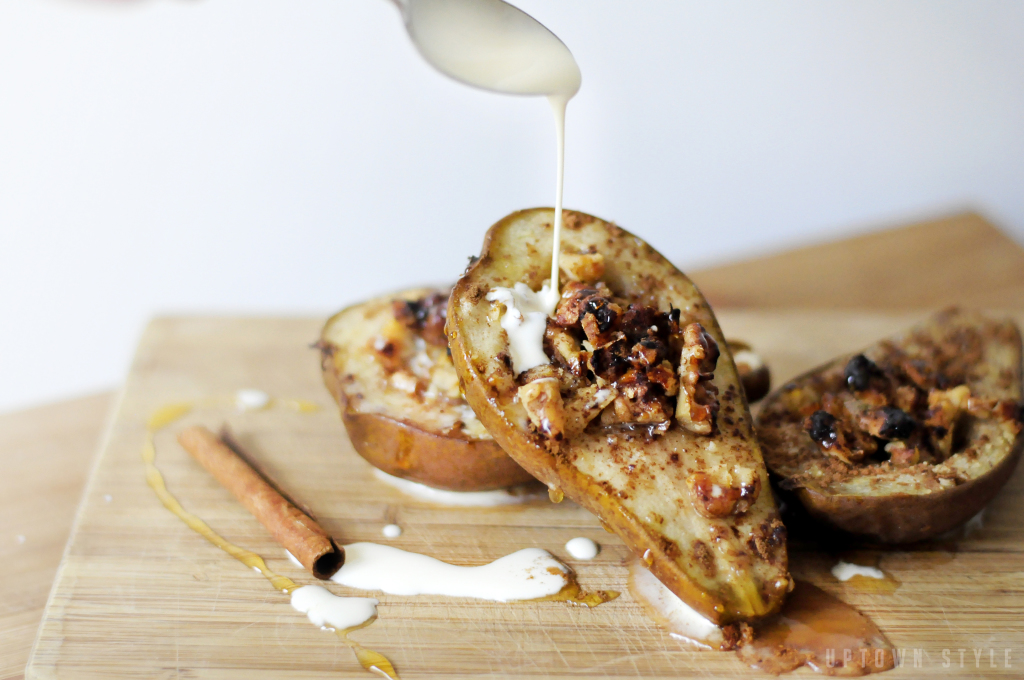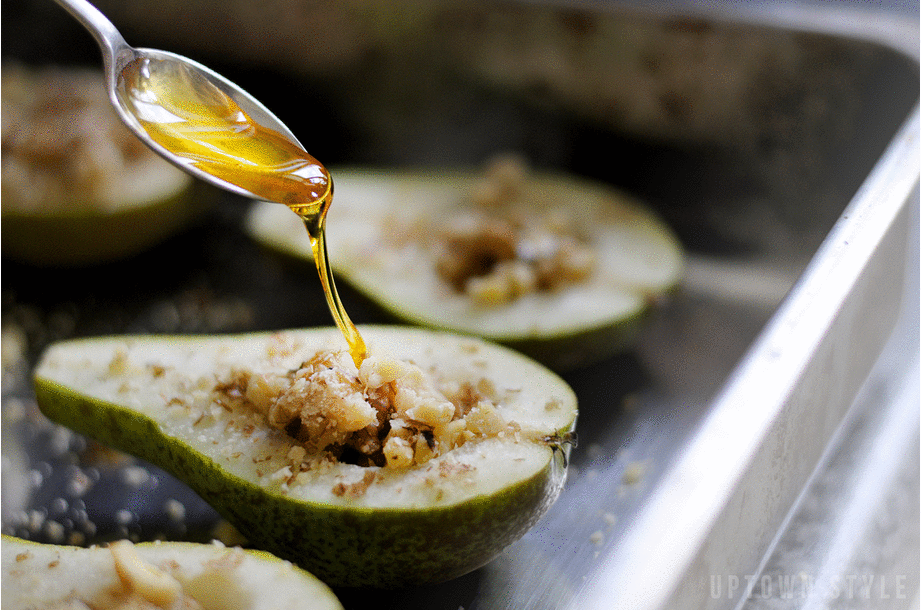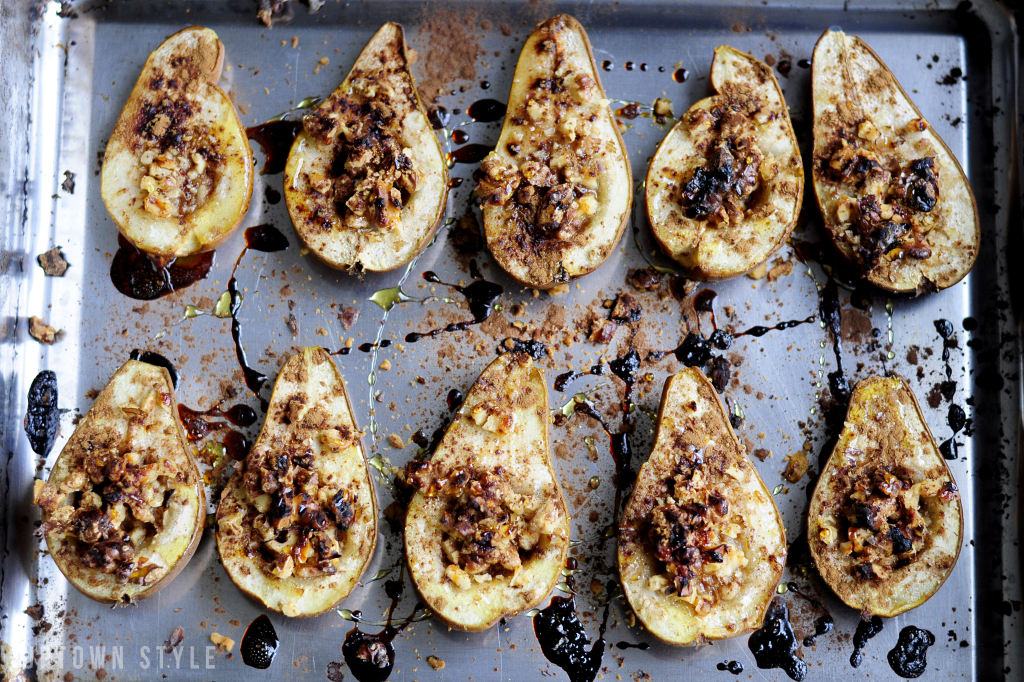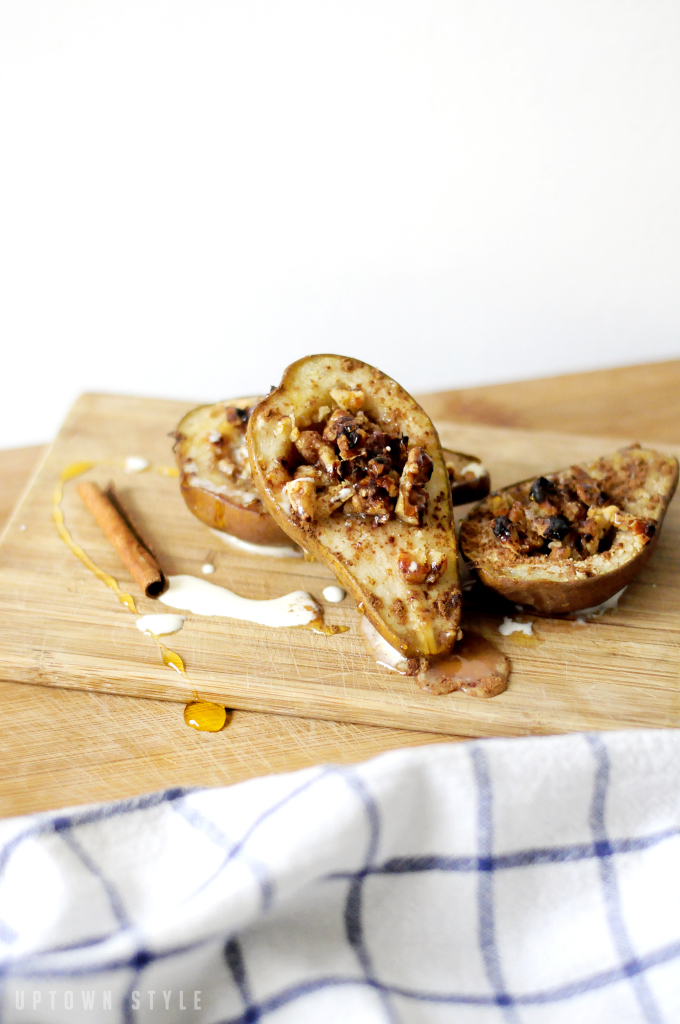 Golden syrup and walnuts baked pears 
Servings: 4 • Serving Size: 1/2 pear •
Calories: 110.5 • Fat: 5 g • Carb: 17 g • Fiber: 3 g • Protein: 1.5 g • Sugar: 12 g
Cholesterol: 0 mg • Sodium: 0 mg 
Ingredients:
5 medium ripe pears
1/4 tsp ground cinnamon
4-5 tsp Golden Syrup
1/4 cup crushed walnuts
(optional) yogurt
(optional) ice cream
Directions:
Preheat the oven to 250°F. Cut the pears in half and place on a baking tray (I cut a sliver off the other end so they sat upright and didn't tip over). Using a spoon (or measuring spoon), scoop out the core so the walnuts sit snug in the middle and don't spill over.
Sprinkle with cinnamon, top with walnuts and drizzle 1/2 teaspoon golden syrup over each one. Bake in the oven 30 minutes. Remove, let cool and enjoy!
It's that easy, it's that healthy, what are you waiting for; get cooking.
---
---