FLAT BELLY DETOX SMOOTHIE – APPLE CHILLY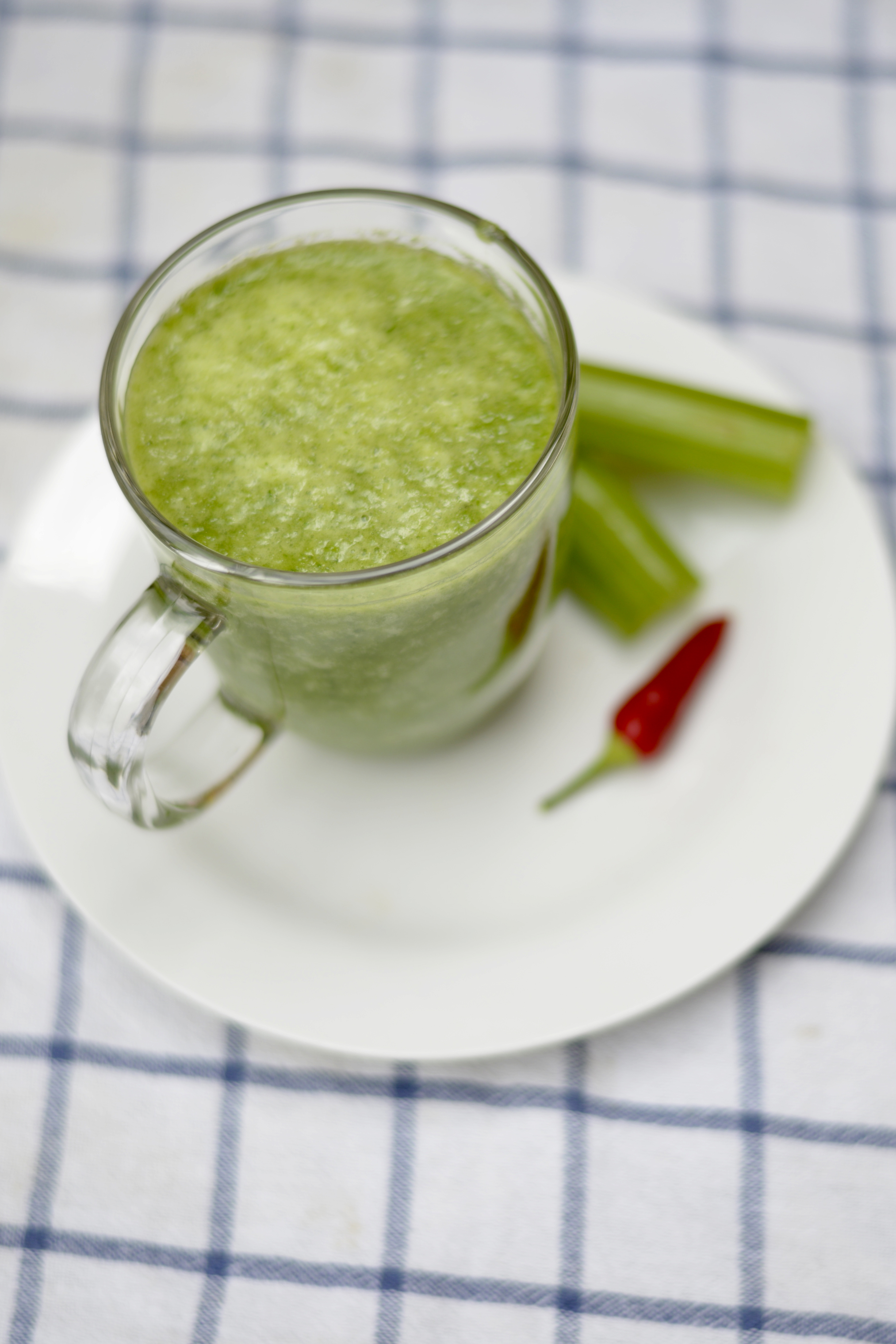 Forget to do those extra set of crunches at the gym? Well I kinda always do, or I feel too worn out to carry on. Have no fear, if you are like me and want a quick "healthy" fix, TAH-DAH I've got it.
I know that a lot of the pros will disagree with me, there is no such thing as a quick fix and true results do come through working hard at the gym, as well as, a steady balanced diet; I can't agree with them more, because its true.
However, this amazing smoothy is just a quick fix to the guilt you feel for not doing those extra sets or run that extra half a mile. It's a healther alternative to betting yourself  down in the gym and feeling no results. Sipping on this deliciously sweet smoothie packed with ingredients that fight belly fat and reduce bloating — all for under 150 calories. It's been my Nr.1 drink since I started to take the healthy approach to eating and fitness and I haven't looked back since.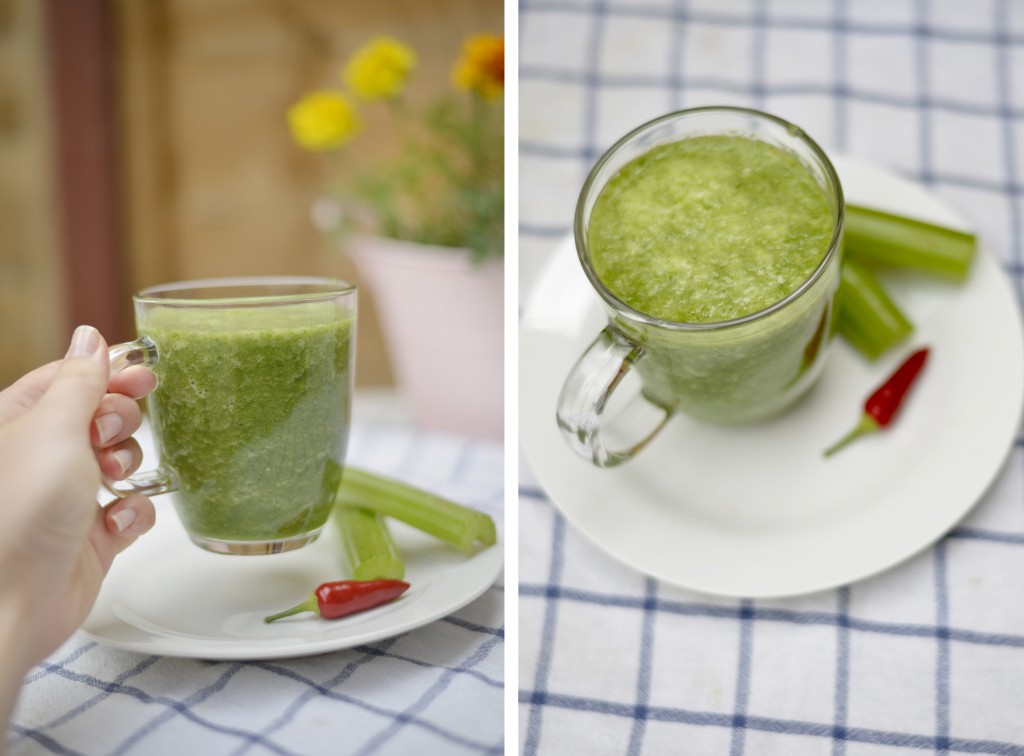 A favourite ingredient of mine within this smoothy is the red chilly, yea the spicy kind surprisingly enough.  On its own, red chilly is a little powerfully for my taste buds, but combined with all the rest of the ingredients it's, you guessed it,  green-licious!
The chilly in the recipe provides a good amount of fat burning by speeding up your metabolism and burning that extra fat. Researchers claim that heat generated by the spicy food oxidises layers of fat as well as increasing metabolism.  I assure you that you won't be able to taste the spice of the red chilly when its all blended in.
As for the rest of the smoothie, it also contains several other ingredients — like green apple — that have been shown to help diminish belly fat. If that's not enough, you also get the sweetness of pineapple, which contains an enzyme that helps ease digestion and banish bloating. You won't be able to taste the kale, which is full of fiber, and there's calorie-free water to help clean you out; always an extra plus.
Ingredients
2-3 Green Apples
Few slices of Pineapple
3-4 Kale leafs
1 cup of water
1 small finally chopped red chilly 
Information
Yield: 1 serving

Cook Time: 5 Mins
NUTRITION
Calories per serving: 150-200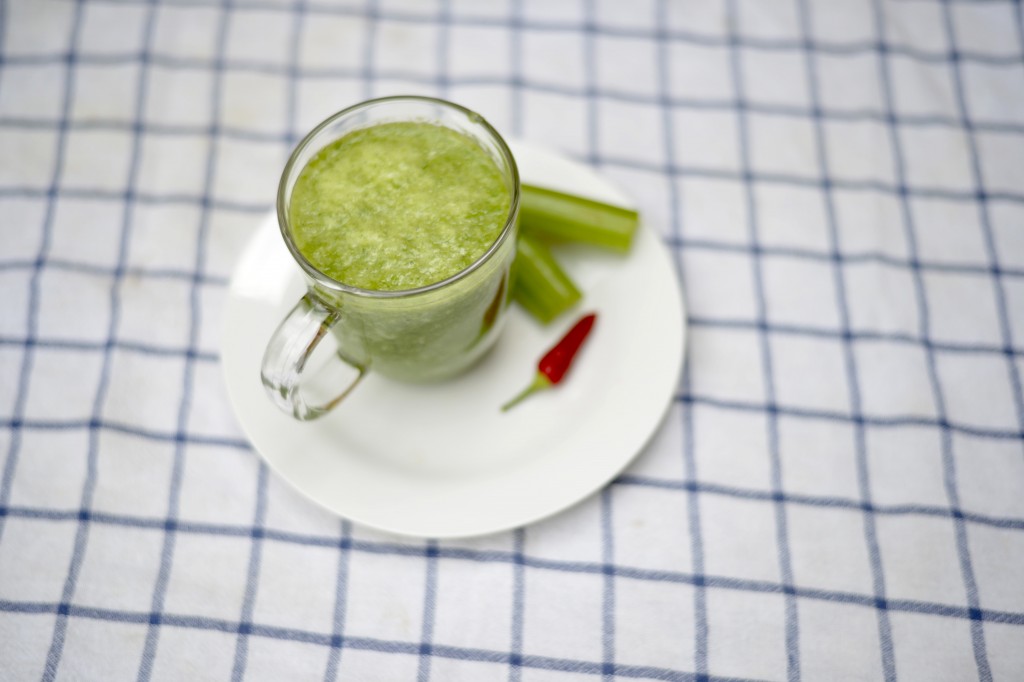 Enjoy it and don't feel guilty because its both delicious and healthy all at the same time.
Related articles
---
---