ESSENTIAL BEAUTY PRODUCTS I'M USING THIS FALL
With every session change, comes the switchover of the products that I use, my skin has different needs in the winter then it does in summer, so to keep my skin healthy I also have to listen to its needs. I'm pretty simple when it comes to makeup, I would say that my skincare routine takes more time and patience than my makeup routine does, only because I have sensitive skin and have to make sure the base is prepped before makeup is applied.
But again, fall is a time where you can go heavier on your make up, with darker colours and hues that I love to play around with for the party session. Beyond just makeup and skincare, I wanted to share all of the beauty products (old and new) that I'm using this Fall and how you can also incorporate them into your beauty and makeup routine this Fall.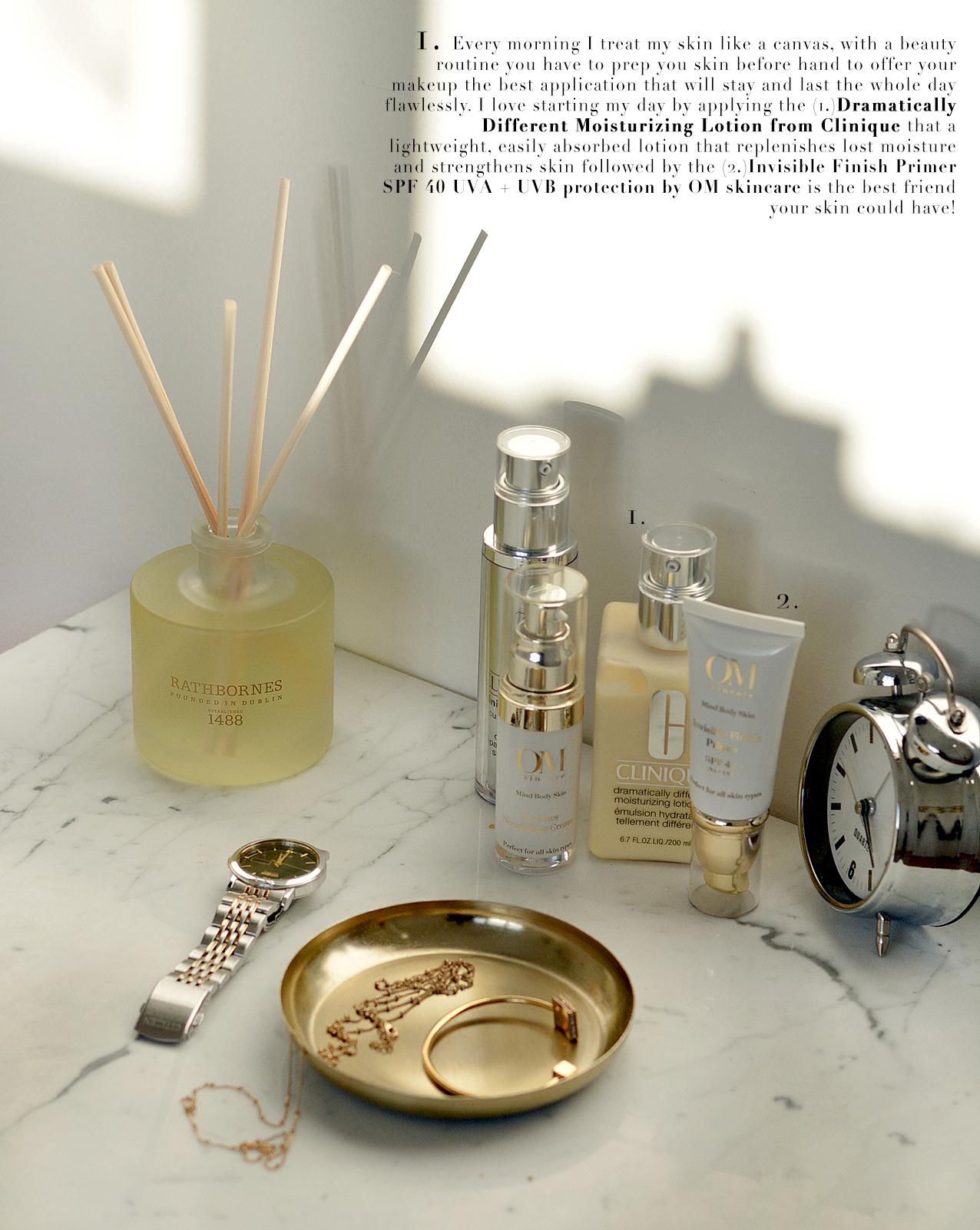 —————–
SHOP PRODCUTS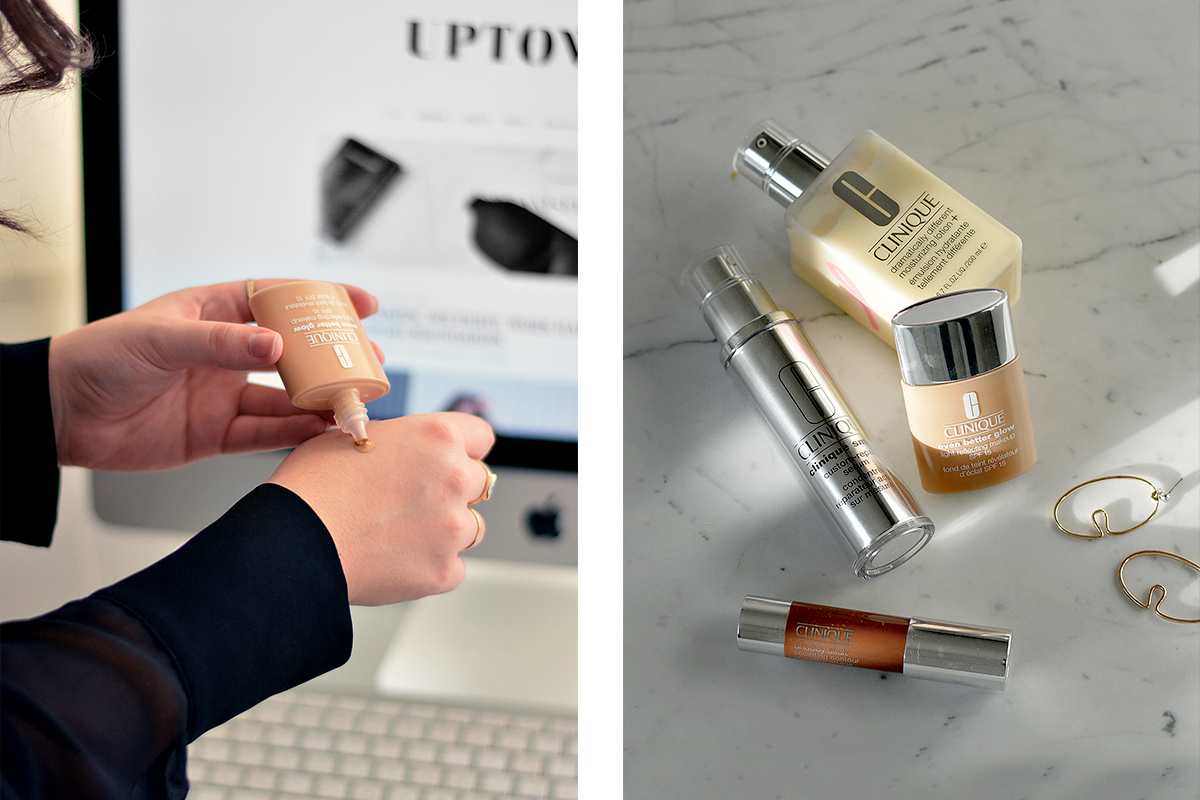 Beauty Products:
2. The foundation that I fell in love with Even Better Glow Light Reflecting Makeup SPF 15 a moisturising, aluminising sheer-to-moderate coverage foundation, which gives me the ultimate fresh skin look, even on the days that it's not!
3. To give me that contoured look, I love to use the Sculpting Contour Chubby Stick, it adds a healthy glow to your skin and it complicates the Even Better Glow Light Reflecting foundation!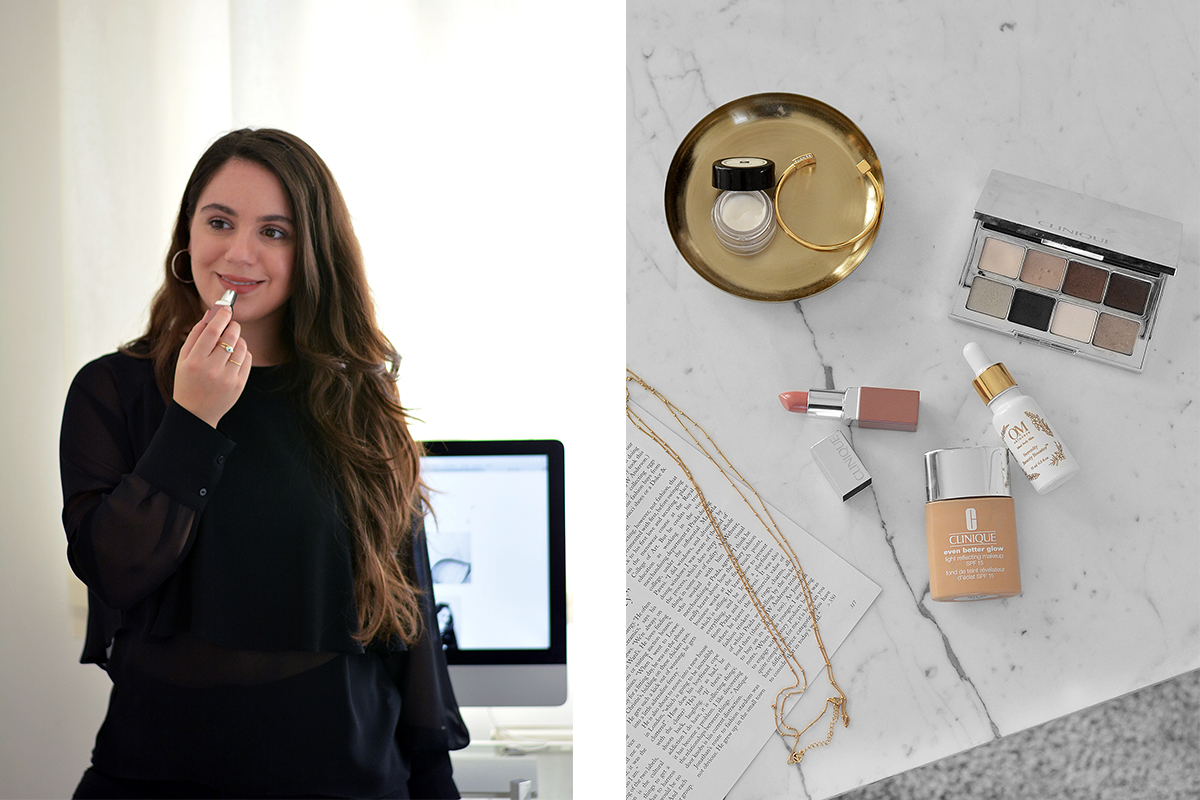 Beauty Products:
4. To keep on trend with fall, I adore the darker colours for a nice smokey eye and Clinique's Pretty Easy Eye Palette is perfect, it comes with eight shades of long-wearing in a variety of finishes
5. A forever favourite, the Clinique Pop Lip Colour and Primer in the shade Bush Pop that will stay on your lips the whole day!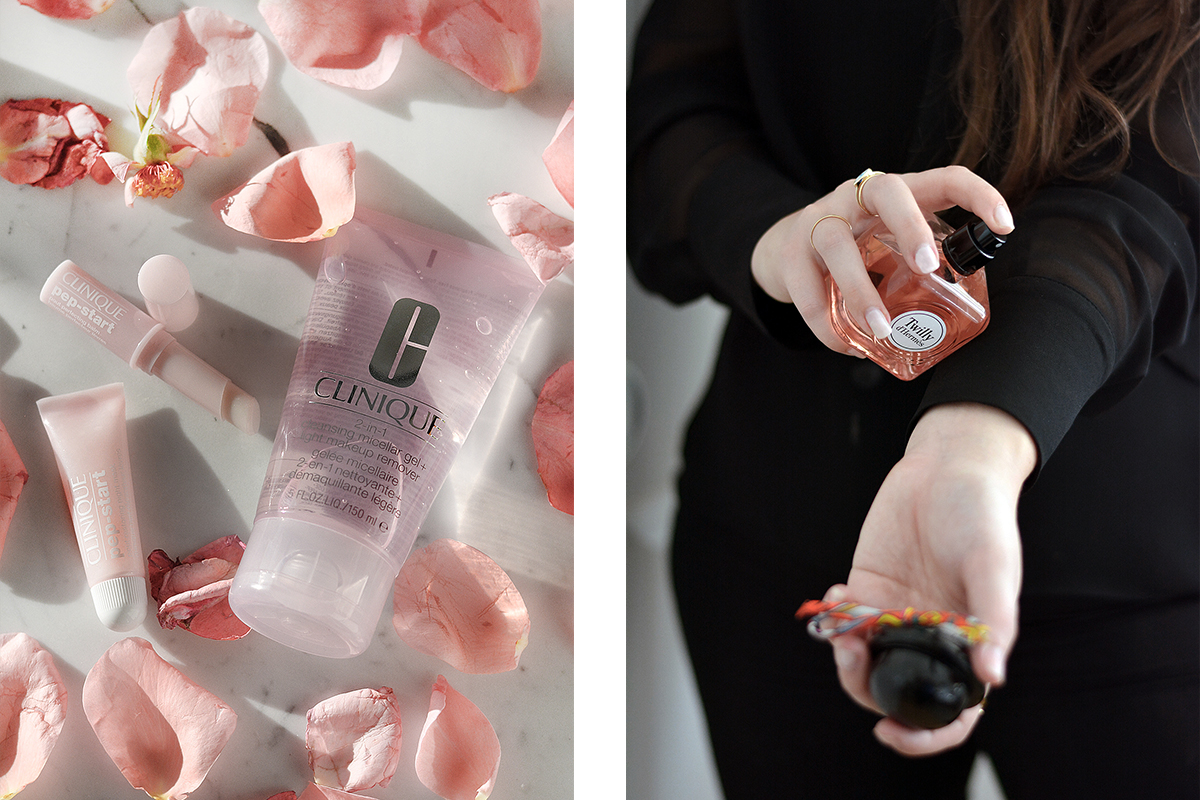 Beauty Products:
6. Of course, every look need a scent and the HERMÈS Twilly d'Hermès Eau de Parfum is my ultimate favourite thing that  I am incorporating in my beauty bag from summer, it has a fresh scent a daring fragrance woven with striking ginger and sensual tuberose. A floral, spicy and oriental Eau de Parfum
7. To take care of that canvas, there's nothing better to take off your make especially when you use the Clinique 2-in-1 Cleansing Micellar Gel + Light Makeup Remover, it takes away everything and leaves your skin clean and soft! After, I love to apply the Pep-Start™ Pout Restoring Night Mask for 5 mins and finish with the Pout Perfecting Balm for the softest lips the next day!
---
---