With Autumn in the full swing of things, it's time to say a familiar farewell to sweet summertime and an excited hello to autumn. Good news though, you can still hold on to those summer wardrobe piece a little longer. The easiest way to make your summer pieces more fall appropriate isn't to ditch them altogether, but to style up new ways to wear them.
I have put together a Pinterest board with of some of the styles and pieces that will be carried on from summer to autumn. Making the sessional transition doesn't have to be hard, with basic pieces and neutral colours your style transition can be effortless. Check out my Summer to Autumn shopping list on Pinterest. It's time for a change, and it's easier than you think to make the change into a new session. You can now SHOP the 'End of Summer' transition board, with the launch of the Pinterest UK Shop, Pinners are able to discover – and buy from – the latest collections from their favourite UK shops.
Even this pretty dress I wore to London Fashion Week is up for grabs on the End of Summer Pinterest board! Click bellow and check it out.
Most importantly – the link to the Pinterest UK Shop is here, check out the latest Autumn shopping inspirations from a set of different fashionistas like myself!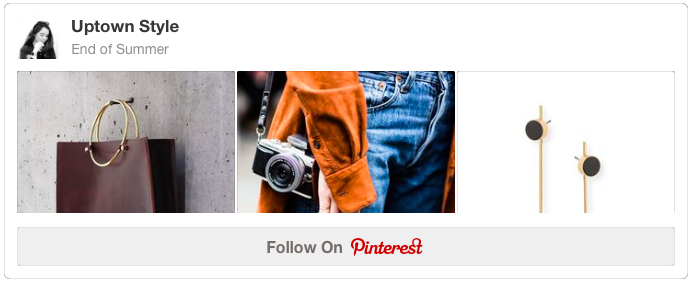 Images by  Bárbara Gonçalves