COLD WEATHER RUNNING | 4 TIPS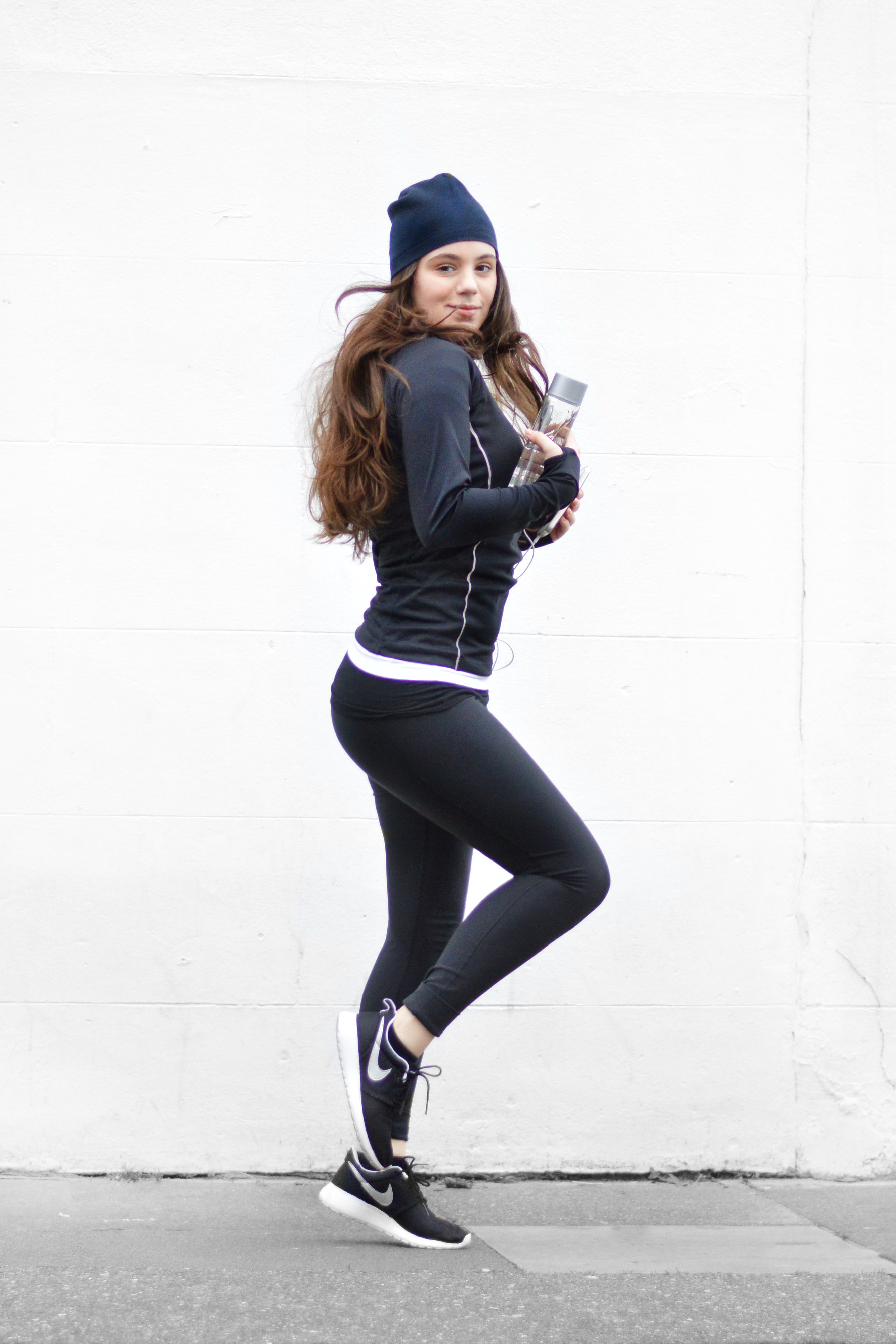 Bring on the cold! One of the great things about running is, that it's a sport you can indulge in all year round, anywhere any time. For me running has became a way to clear the mind and unwind! Its my break from work and a fantastic way to keep a balance throughout a busy week. Whether the temperature is chilly or warm, I make sure there's no excuse why I can't go for a quick run, with some reasonable precautions to keep warm, I can still go out there and enjoy my daily runs; there's always a way!
Running in winter, however, does require a certain amount of planning to ensure that you don't end up cold, these 4 tips will help your runs be warm, but enjoyable, too. Bare in mind I'm an amateur runner, and these 4 tips are what I have found to be helpful for myself when I run in the cold.
1. Dress in layers. Wearing several thin layers of clothing helps trap warm air between each layer keeping you considerably warmer than if you were to wear one heavy layer. This includes socks; wearing two pairs of polypropylene socks keeps your feet warmer and drier than one heavy pair. You want to be warm without sweating so much you get a chill. The rule of thumb is to dress as if it is 10 degrees warmer. You should be slightly cool when you start. Think layers of technical fabrics, to wick sweat, with zippers at the neck and underarm area to vent air as you heat up. However, I am sure you'll learn your own preferences after a few runs, assuming you always wear gloves or mittens and a hat, which is always a good idea.
15c degrees : 2 tops, 1 bottom. Long-sleeve base layer and a vest keep your core warm. Tights (or shorts, for polar bears).
10 to 5c degrees : 2 tops, 2 bottoms. A jacket over your base layer, and wind pants over the tights.
5 to 0c degrees: 3 tops, 2 bottoms. Two tops (fleece for the cold-prone) and a jacket. Windbrief for the fellas.
-1 to 10 degrees: 3 tops, 2 bottoms, extra pair of mittens, 1 scarf wrapped around mouth or a balaclava.  Or, says Arribas, "Stay inside."
 2. Cover exposed skin as much as possible.  A hat and gloves are absolutely necessary once the temperature dips below freezing. Your body will lose the majority of its heat through any exposed skin, so cover up as much as possible.
3. Arm Your Feet. To keep warmth in and slush out, run in shoes that have the least amount of mesh; we don't want frostbite toes!!
4. Warm up beforehand. Move around inside enough to get the blood flowing without breaking a sweat. Run up and down your stairs, use a jump rope, or do a few yoga excesses. A speedy house-cleaning works, too, the cold doesn't feel so cold when you're warm. AND this is a must, if you're meeting a group of running buddies, don't stand around in the cold chatting before you run, get moving as soon as you step outside and don't stop!
NOW GET RUNNING, see you at the finish line!
NIKE Leggings and  ROSHERUN – Trainers – black/metallic (similar here and here)
DKNY reversible slouchy beanie hat (similar here and here)
Running top (similar here and here)
---
---