COFFEE BREAK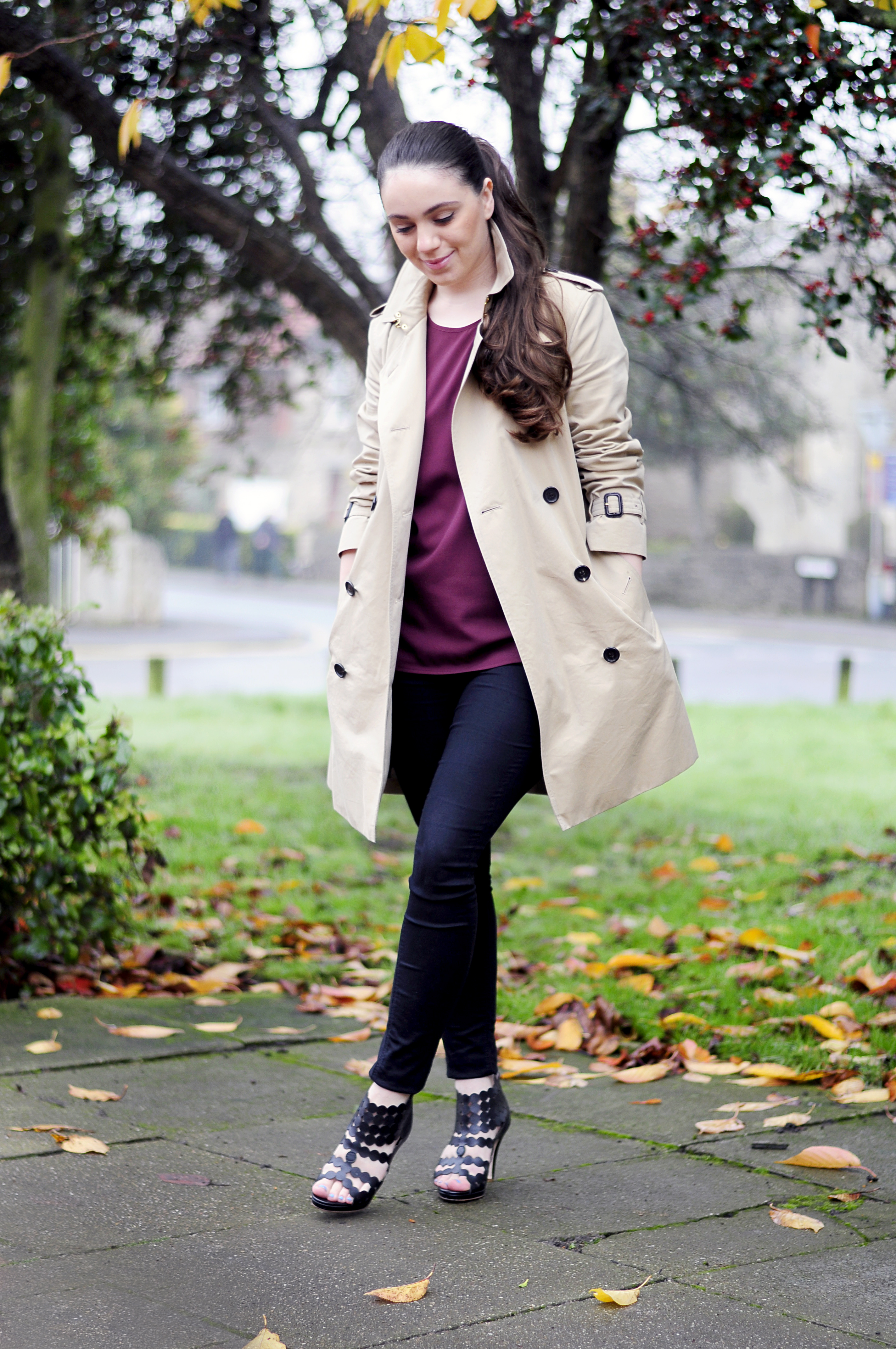 Do we need coffee to be productive? Some days I really do. Also, the 1 .6 billion cups of coffee we collectively consume every day says we do too!
Many of us (me included ) can't function without that first hit of caffeine in the morning. Tea is always an option but it's just not the morning boost I need! However, a fresh pot of coffee on a cold  morning gets me started for the no doubt hectic day ahead.
Some of my best ideas come from having a fresh cappuccino with a friend (and obviously pose in my new trench whilst I'm at it – duh). After receiving my new Sargossa heels I wanted to style them for a daytime look as they're so comfortable that I can run around in them all day! Combinging that with my new classic Burberry trench and we have the perfect outfit for coffee with my stylish bestie.
On our first day of our little mini break in Yorkshire, we took some time out for a cup of the good stuff to collect our ideas on the next 3 days of shooting! I was so inspired by the autumnal colours and the chilly backdrop of the countryside that I had to shoot this look because it looked so good with the wintery hues of my outfit!
I love the idea of heels in the day and now that that's possible, I paired them with some trusty black skinnies, a silky aubergine t-shirt and the classic trench. Comfortable and ready for work – I'm sure you'll spot the pictures from this trip soon!
---
---