SEASON FRAGRANCE UPDATE | CHANEL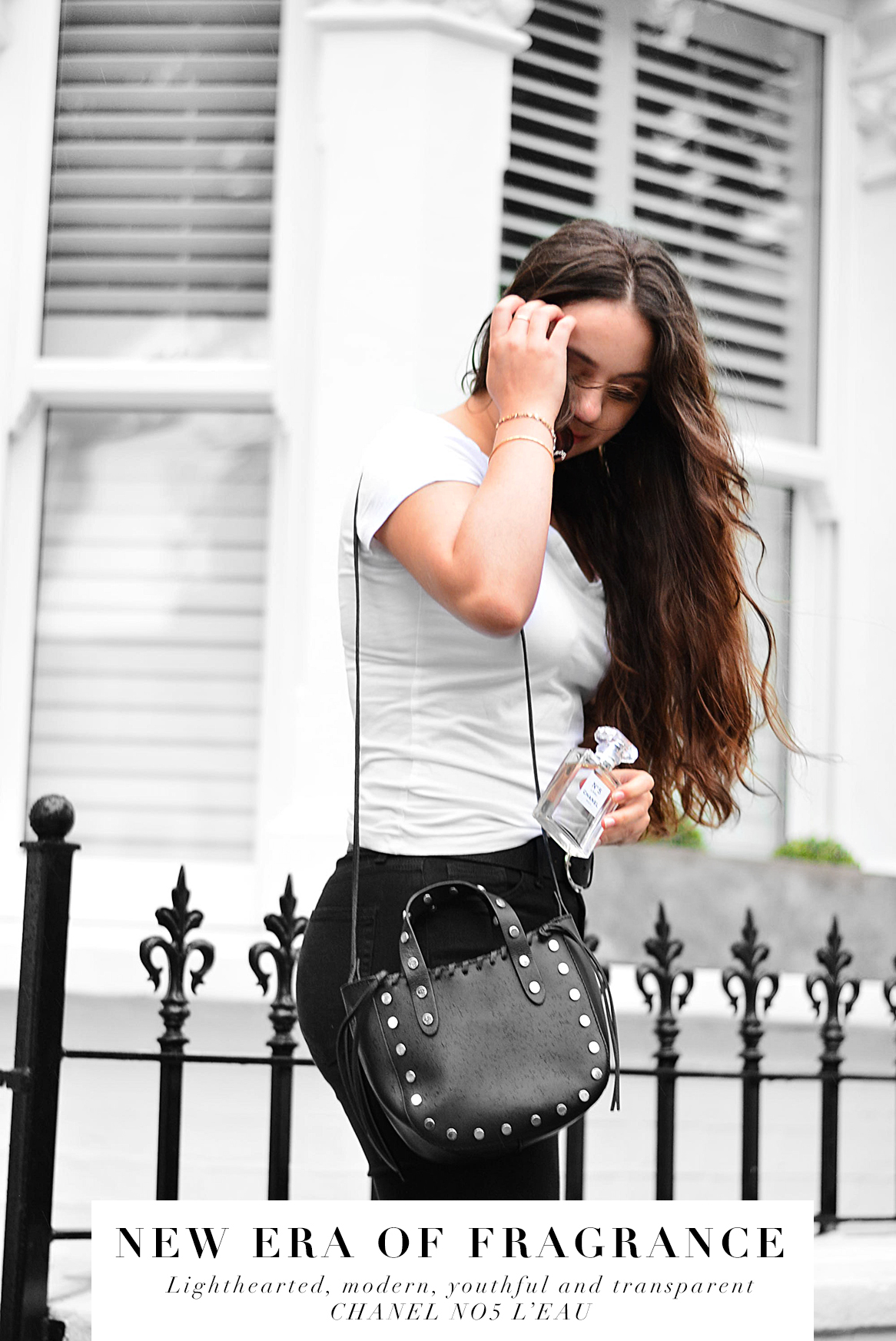 Natural, raw ingredients are the new fragrances of this generation. For me, the more natural the smell, the sexier I feel wearing it, almost like an extension of me belonging to my skin. I'm quite picky when it comes to the fragrances I indulge in, I don't like anything too sweet nor too rough, it's all about how it dries on the skin and how long it lasts. And, of course, the CHANELN°5 L'Eau  passed the ultimate test with flying colours, becoming my favorite session fragrance; what an update!
Lighthearted, modern, youthful and transparent are an accurate description of what I feel about this new era of Chanel's fragrance. This super fresh, simple fragrance is beautiful and easy to wear as an all round fragrance. I really feel that this scent is best suited for colder weather – although I have been wearing it through the summer to autumn transition – which is perfect for us Londoners about to step into the colder months.  It literally makes you want to feel cozy, glamours, having a glass of red… what's not to love.
But like everything else, there's history and the  CHANELN°5 L'Eau is a branch of that. Originally, Chanel No5 was created in 1921 by Gabrielle "Coco" Chanel and Ernest Beaux, and fast became the number one best-selling perfume in the world, but of course, all things eventually change, evolving now into a modern version of CHANELN°5 L'Eau. L'Eau still contains No. 5's main floral pillar — May rose — which has been carefully sourced from Grasse since 1921. The flowers only bloom two weeks a year during May, and, once picked, must be transported to the factory within two-and-a-half hours to maintain their robust scent.
The new Chanel fragrance update will gratify and inspire a new generation of women, making them feel sexy, glamours and beautiful one spritz at a time!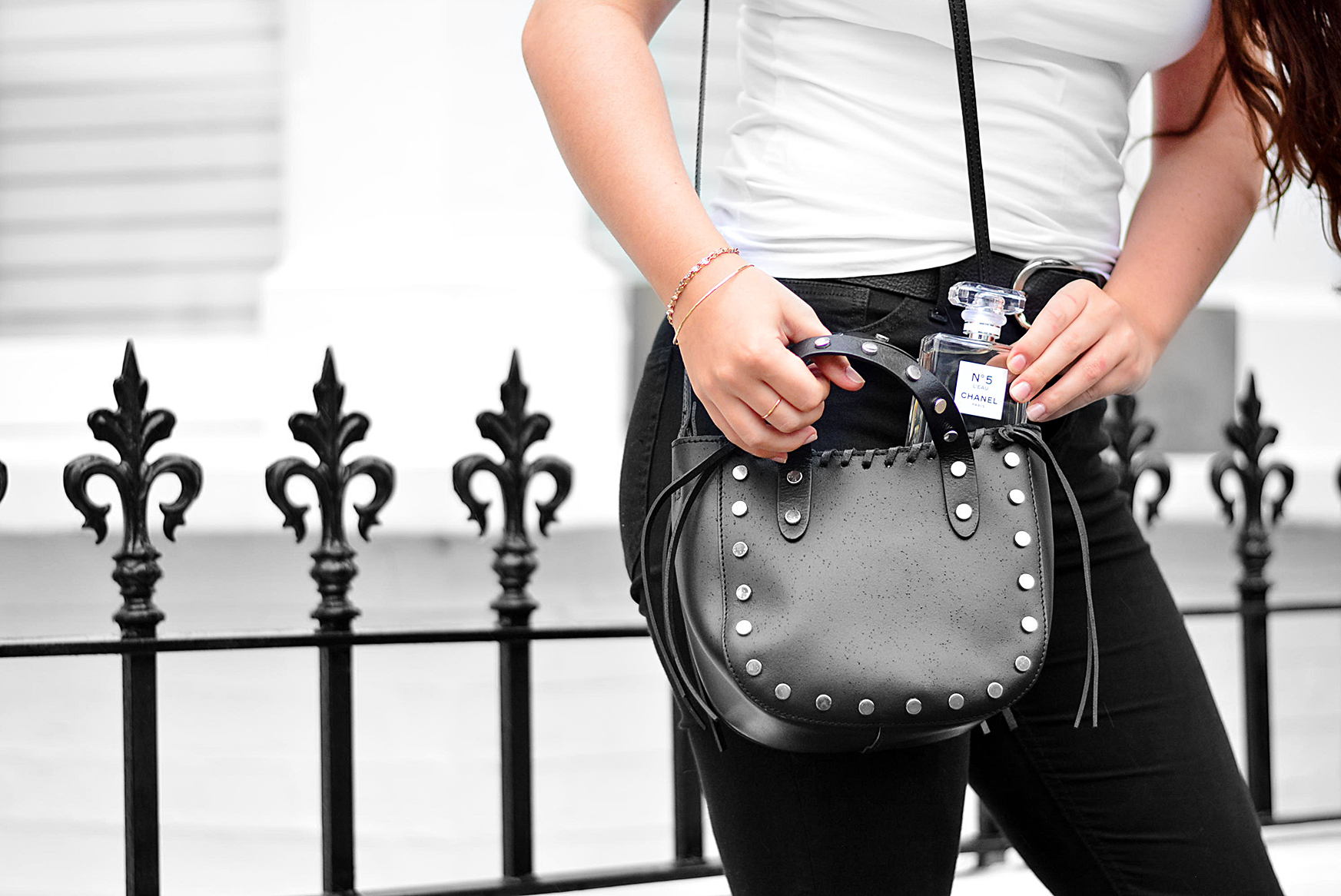 SHOP THIS POST
Photography by: Zak Walton
---
---