BOOTS MADE FOR WALKING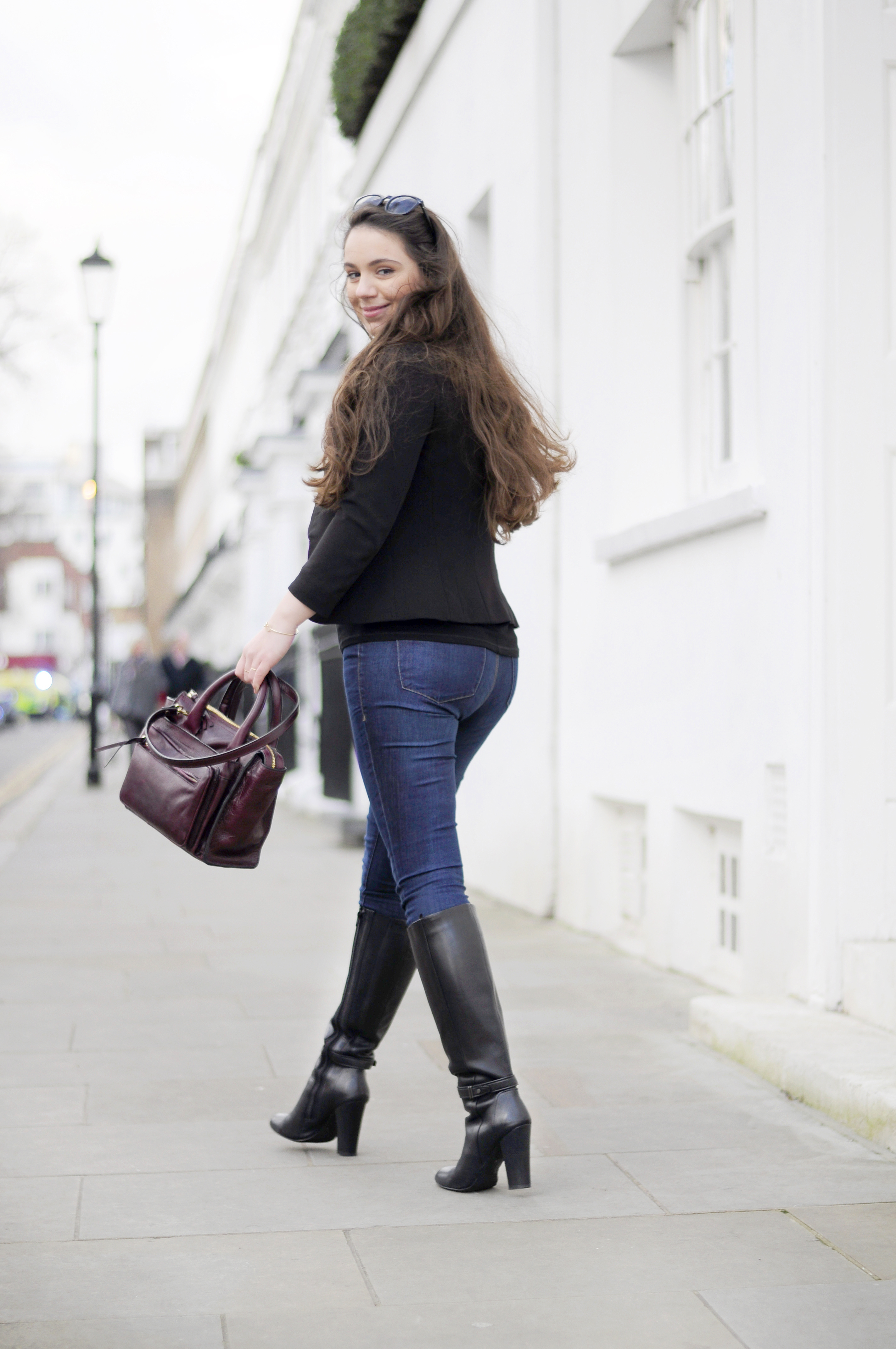 The perfect knee high boots that make any petite girl appear taller, now,  Nancy Sinatra may have told us that boots were made for walking and right she was, but boots should also be made for flattering! While body shape is an important consideration when buying your clothes, your body shape is equally important to your boot purchases. There are many styles of boots to choose from, but before you venture off into a retail madness and weeks of searching, let me show you that any simply minimal leather pair of boots will automatically elongate any petite fashionista, helping compliment that gorgeous figure, and hight.  Anyone that knows me, will also know (or have noticed) that I'm no supermodel height, so when it comes to knee high boots, I always stick to simple, minimal style that will make me seem slimmer and taller. A little tip to keep in mind is, any extra detail on the boot will keep the attention on the detail, rather then focus on your legs; simple aways go's a long way ladies.
Boots are for all body types and are a fall/winter "must-have" item. Knee-high boots elongate your legs giving them a longer, slimmer look and can be paired with any number of outfits, such as, dresses, skinny jeans/legging, mini skirts, etc. Here I have opted for a more casual boot look, keeping all elements of the outfit minimal for a slicker finish.
Get the look:
All the items above are sold out, however, here are so very similar items:
---
---