Boost Breakfast: Eggs Baked in Avocado with a side of Tomato, Spring Onions and Spinach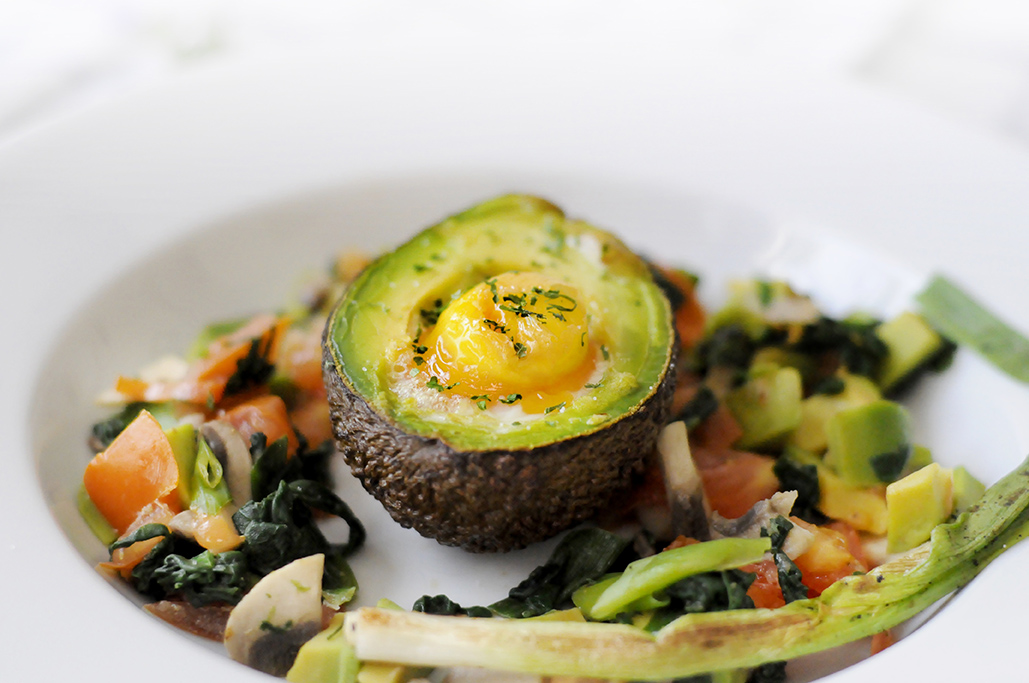 One of my many favourite Boost Breakfasts that I like to put together in the morning.
Full of omega-3s.. NOW that a  healthy breakfast.  Baking eggs in an avocado has the benefits of a  heart-healthy fatty acids and high protein count, this low-sugar and fiber-filled breakfast will kick off your day on a healthy high note.
As well as the dry fried ( no oil in the pan ) tomatoes, spring onion, spinach with a little bit of mushrooms and the left over avocado all put together for a side of deliciousness….
If you're always rushing in the morning like I seem to always be, you will be glad to learn this recipe requires just a few ingredients and nearly no prep time. You'll cook with whatever is in the fridge….  AND YOU WILL L.O.V.E it !
Ready to get cooking?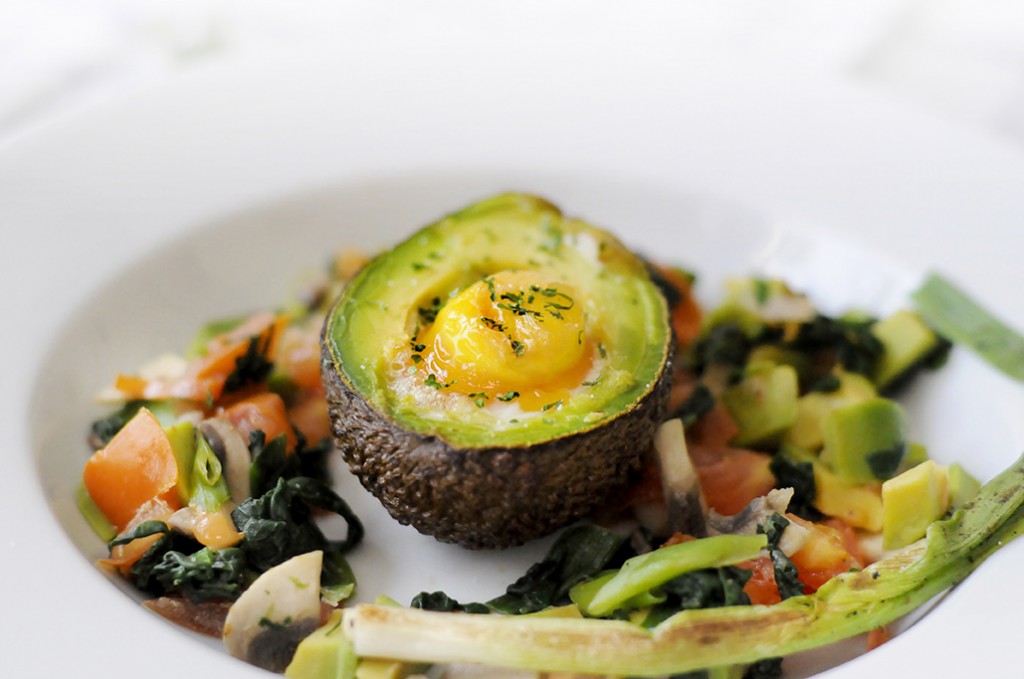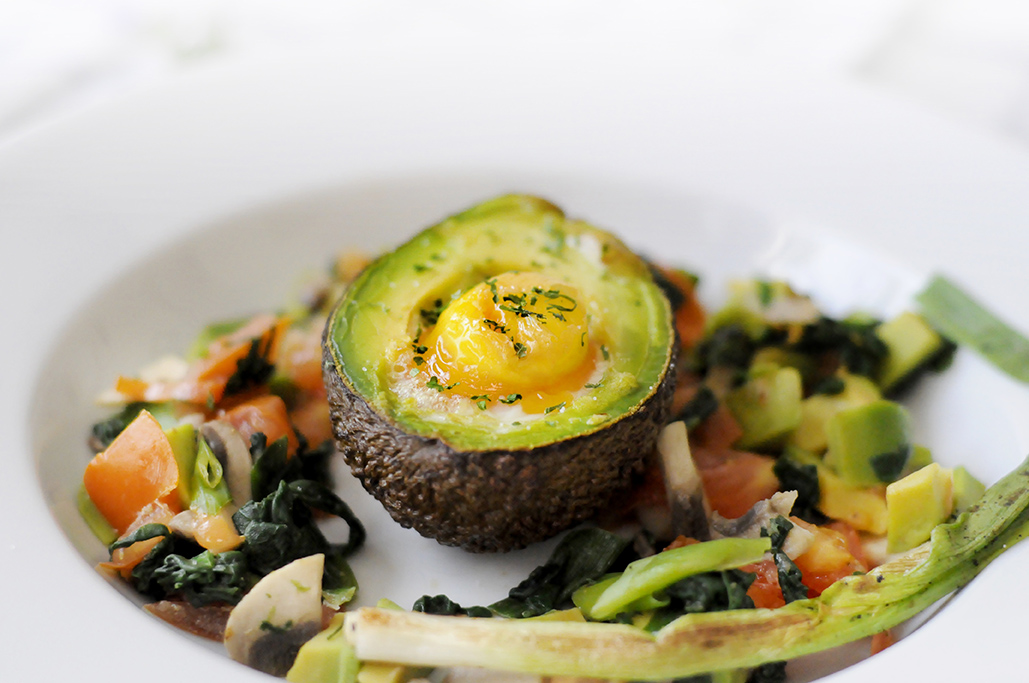 Feel free to serve with whatever fresh herbs or other toppings you have available. A tablespoon of salsa or a little hot sauce would offer a nice hit of spice but for this I've opted out.
INGREDIENTS
1 ripe avocado
1 fresh egg
1/8 teaspoon of salt
1/8 teaspoon of Parsley
DIRECTIONS
Preheat the oven between 250 – 425 degrees. ( depending in what kind of rush you are )
Slice the avocados in half, and take out the pit. Scoop out about two tablespoons of flesh from the center of the avocado, just enough so the egg will fit snugly in the center.
Place the avocados in a small baking dish. Do your best to make sure It fit tightly so that the egg does not spill.
Crack an egg into the avocado half. Try your best to crack the yolk in first, then let the egg whites spill in to fill up the rest of the shell.
Place in the oven and bake for 15 to 20 minutes. Cooking time will depend on the size of your eggs and avocados. Just make sure the egg whites have enough time to set.
Remove from oven, then season with pepper, salt, and parsley.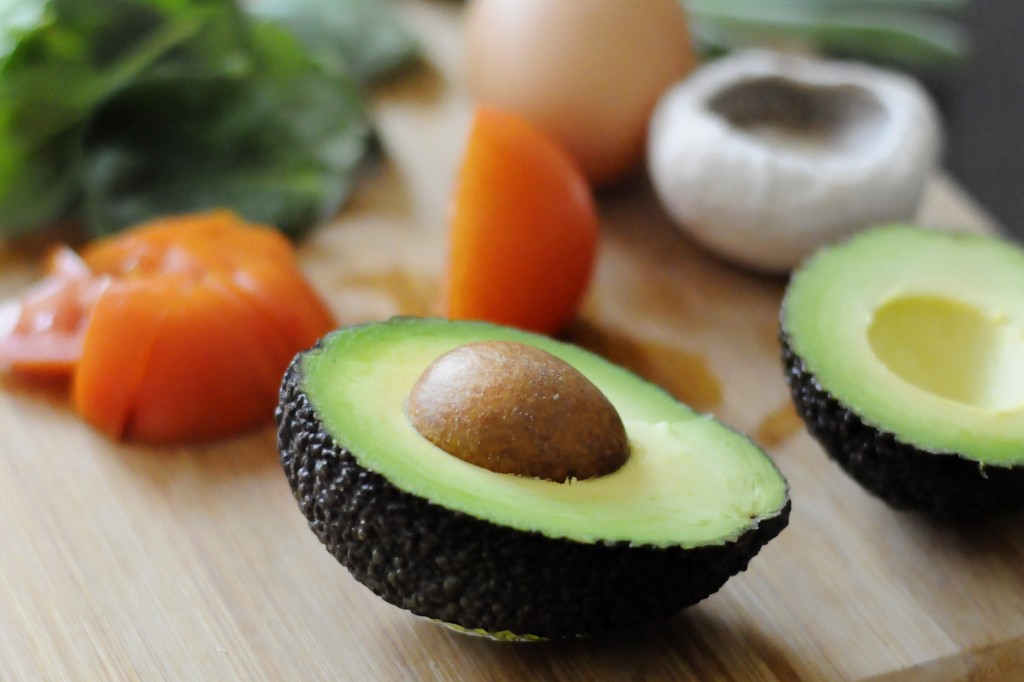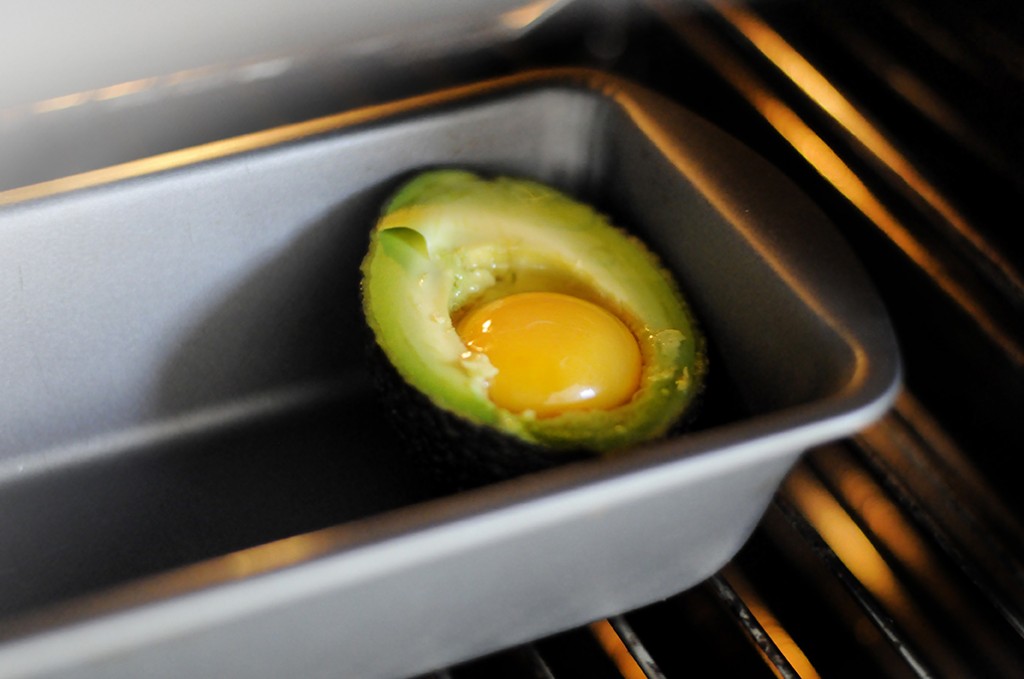 While  you fry all the veggies together, make sure you leave the tomatoes last as they dry the fastest …. If the veggies seem to dry when frying and you like them more juicy, poor a little water in the centre of the pan and that will be absorbed giving the juiciness you desire. 
INGREDIENTS
2 Spring Onions
1 handful of Spinach
2 Chopped Tomatoes
1 Peeled mushroom ( you can leave the stem and skin on the mushroom if you like )
1/2 of the left over
DIRECTIONS
Chop the spring onions, Spinach and avocado and place in pan.
Cook for 2-3min until a little soft and brown
Following by placing the tomatoes and mushrooms in the pan… Allow that to cook for till soft .. AND YOUR DONE.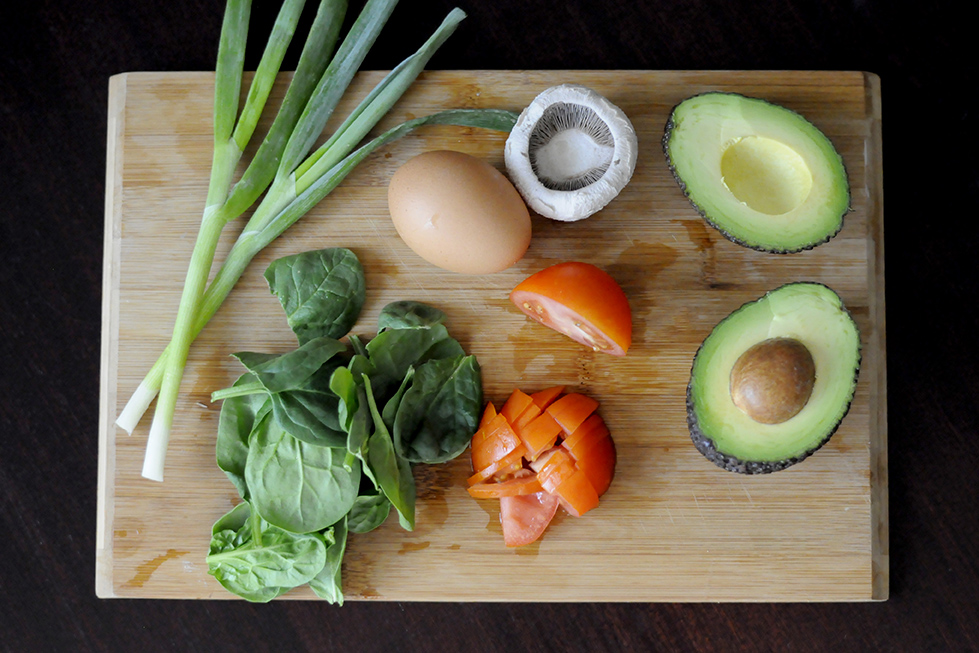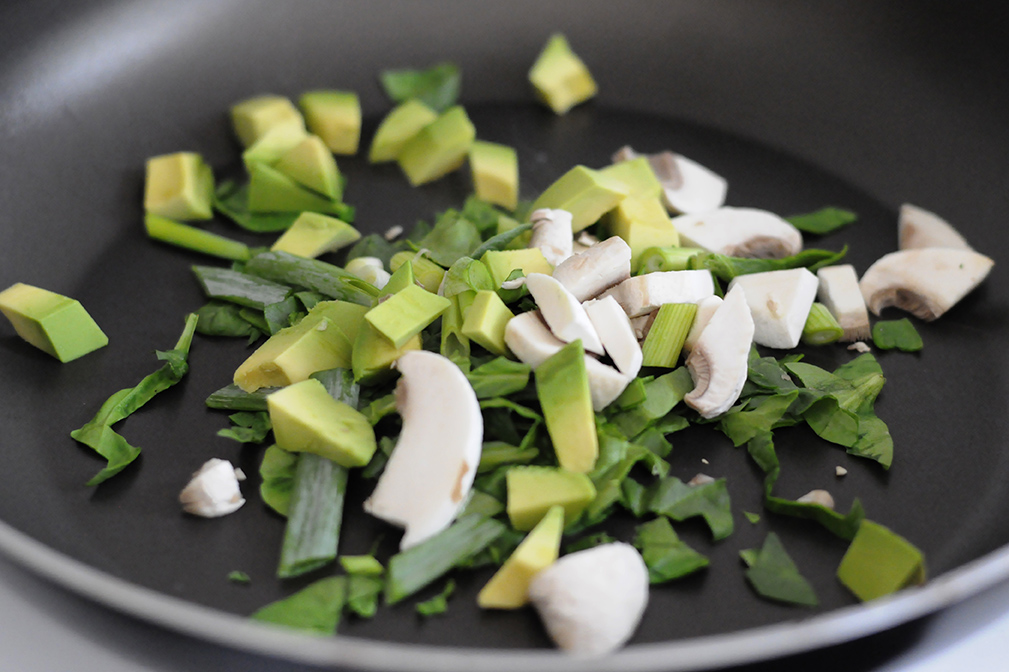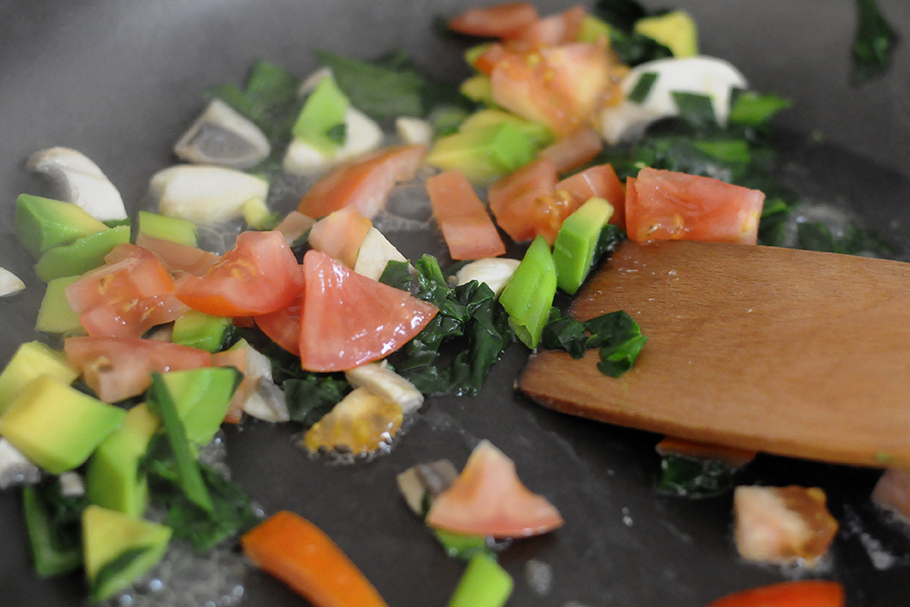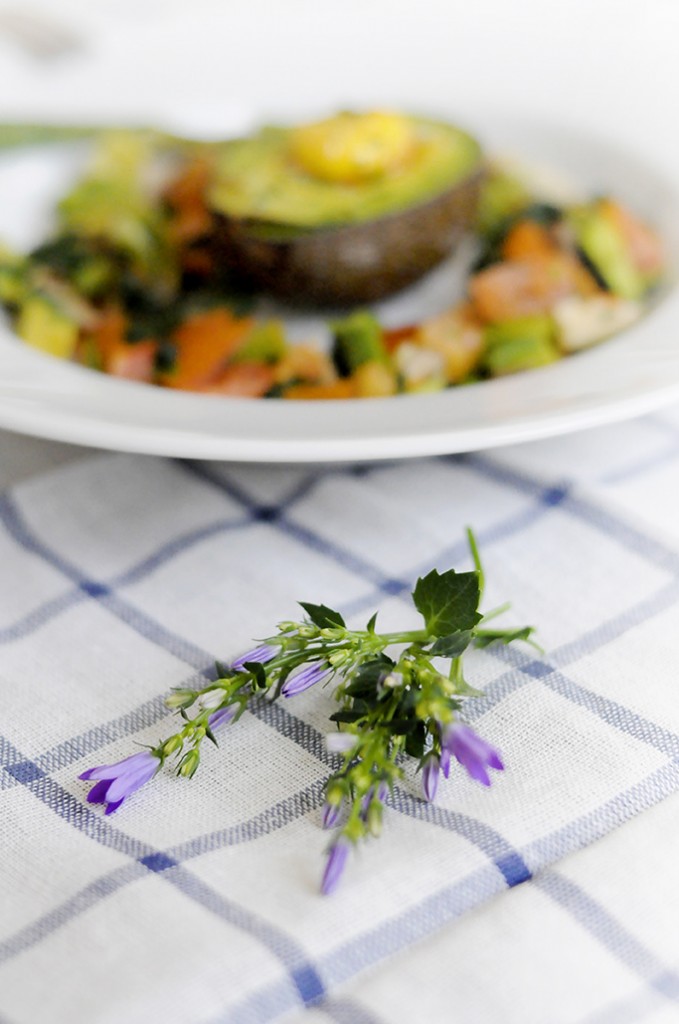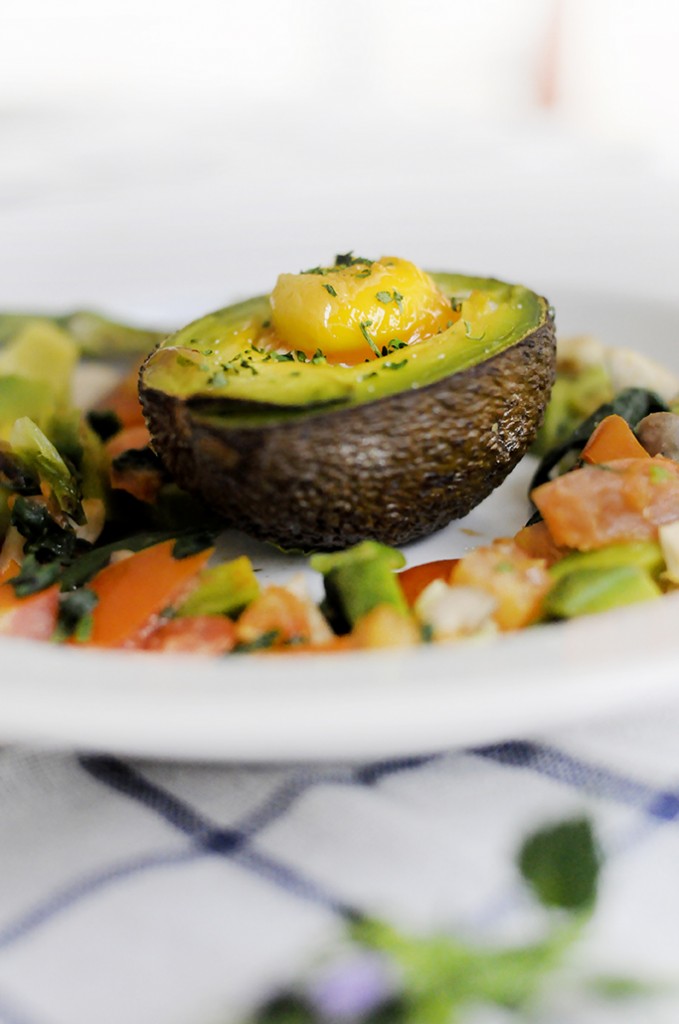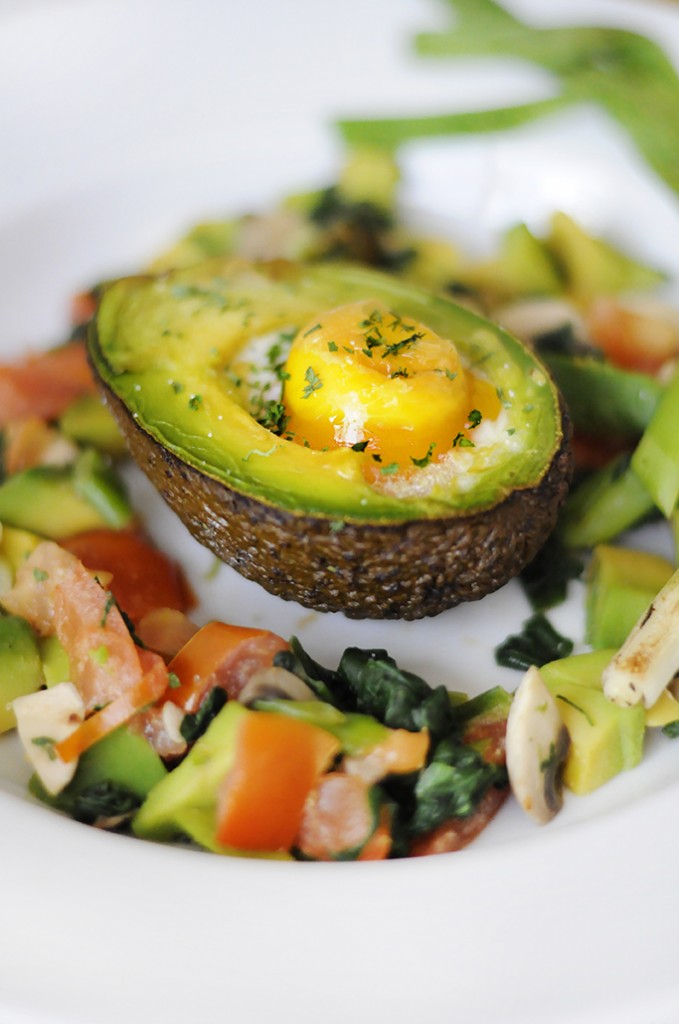 A happy cook and happy healthy you !
Related articles
---
---