Beach High – outfits that will take you through the heat with a cool breeze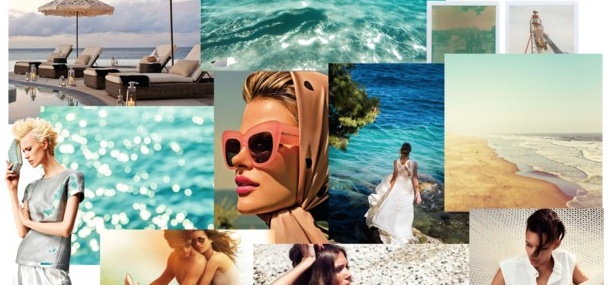 There are many ways life can keep you busy, in my case, summer trips and sunbathing are just a few of the things that's kept me entertained and not being able to post anything.
I know, I know .. It's been a while.  To make up for the fact, here's my first post (of many to come) that gives you a little taste of the beachy summer we all long for.
Even if your summer plans this year don't involve the beach, or you are to busy to take the all needed break, I am sure this post will  benefit your wardrobe.. Even for a city break.
The wonderful sunny and  holiday season is finally upon us, this means our wardrobes are hungry for some summer action, so, to make it easier for myself and you guys I've put together outfits and items for beach days, to a sailors lunch in and dinner, these will  take you through summer with a cool breeze. However, there is a little twist,  since we are not always willing, nor able (unfortunately), to spend big budgets on clothing and accessories, this post is all about what you can afford .. there are two sets to every section, things we might want but can't afford and things we can get with a lower budget that look the same or even better! 
For about two years now I've been a working girl, even though I am still a student, I can say I am willing to afford more compared to a few years ago. But if you're still a teenager, student, love things on a budget, or someone who's a big fan of combining high-street with high-end fashion like I am, this is the perfect post for you. No more fashion troubles while only picking out the most costly pieces out of the racks, and no more 'jaw-dropping'-moments in front of the store display windows.  Although you might be able to get all the luxury pieces you would want, take the challenge to mix and match items out of all these 3 sets (inspirational luxury pieces as well as more affordable items), and you'll see how fun and stylish it can be! Lets all give it a go, I know I am!
Beach High £££/$$$
Simple and minimal beach wear.
Related articles
---
---