AMI (SS14) collection cocktail event with MATCHESFASHION.COM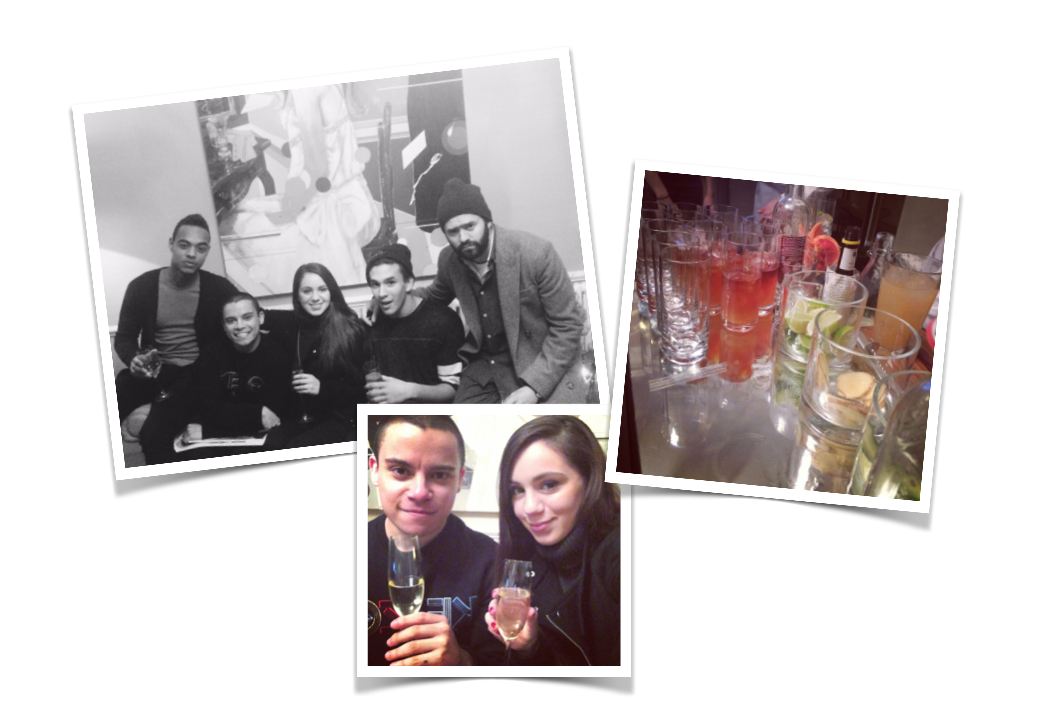 A cool exclusive cocktail party for AMI (SS14) collection for MATCHESFASHION.COM, good memories, fun people and a few drinks to many !
So it might seem I was the only women there, but I assure you I wasn't ..
Such an awesome time, meeting some amazing people..  (from left) Jazzino Tamani, Jordan K olpherts and AMI.. Alexander Mattiussl (the designer)
Drink were being mixed non stop!
In LOVE with this town house ! Look at the detail !
The mens collection I found to be refreshing ! This session I like pattern, print and texture …
and the Hawaiian florals are bold and out there, and thats what fashion should be, steeping out of your everyday !
And after the night come to an end, we had a little appetite for something more fulfilling !
SHAKE SHACK IT WAS !!!
It's tastier than it looks, a whole lot of fat and some cheesy curly fries on the side ! Sometimes a break from all the healthy food I usually eat can do some real good !
---
---