Composed school style notebook by Quaderno Italiano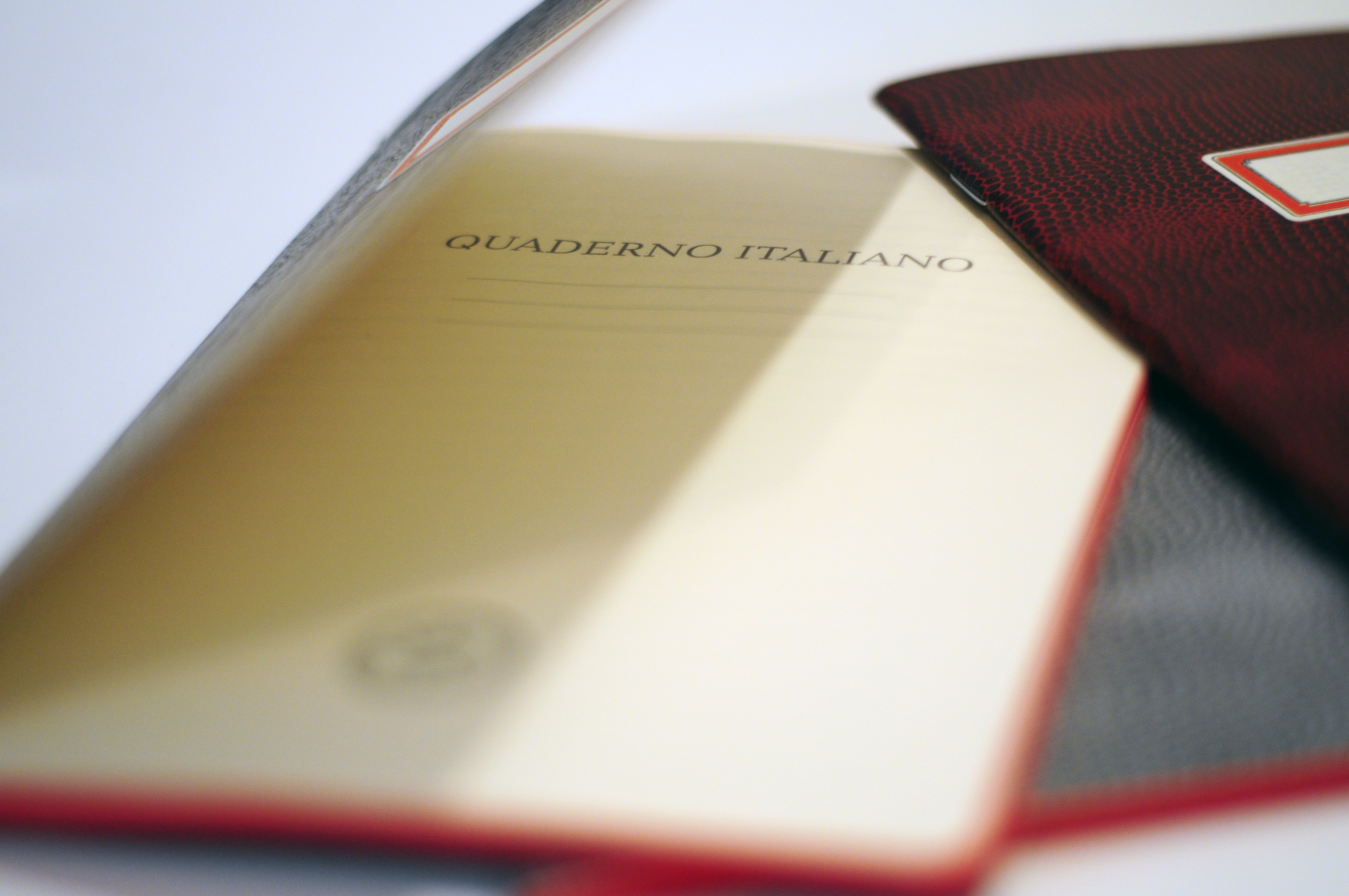 I have a confession to make.
I have fallen in love.
hmmmm. YEA not a guy … ( as of yet)
But these perfectly well composed school style notebook by Quaderno Italiano and its exactly what it says it is – a quaderno (exercise book) from Italy. If you ever remember using this sort of thing at school, it will really take you back. Thin small notebooks, with space to write your name, teacher and subject on the front cover and on the inside.
They feel really sweet and personal.
I love the red dyed pages a nice touch… add a twist to the textured leather covers.
Space to write your name or what the note book is about. Its standard logo font gives a true graceful high quality about these notebooks that I really enjoy, I use notebooks ( many of them) on a regal basis for university notes in lectures, and having a well presented notebook to write in, gives you the mood to ACTUALLY write in it.
I love the small details, like the campus at the bottom of the page, it does make it feel really a high end Italian product.
Most favourite part has to be the amazingly smooth textured leather … YES.. real leather too, feels really sexy and fashionable !
To make this note book better then it already is… it has lined pages, which has thickened paper quality , quite flexible and  things can be organised well and kept in order. Can't wait to start writing in these!
So why get it? Well for one they are reasonably priced at a few quid (I got mine in TkMaxx), light and easy to carry around, not to mention the novelty factor of being a School exercise book and red edged. To top it of, it has been admired on numerous occasions because not a lot of people have them, yet.
So LETS GET WRITING!
---
---