5 STRESS FREE ARRIVEL TIPS | D.C BOUND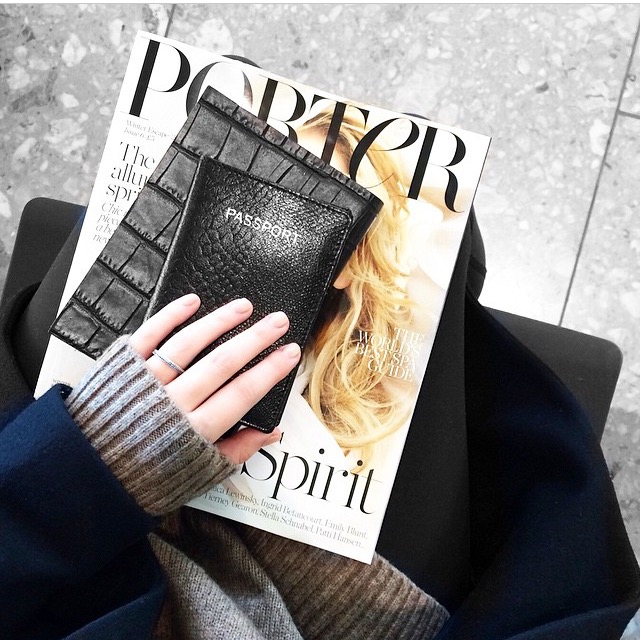 Planning an amazing holiday or trip can be exciting, however, once you are there its a whole different story. Stepping off the plane at your destination can sometimes be the most draining part of the trip, esspecially  if you're arriving in a place you've never been before while travelling solo with heavy bags and no one to help you. Arriving at Washington Dulles International Airport after a long flight, endless passport check queues and luggage pickup on my own, could have gone worst then I thought, but with a few steps before leaving London I was able to make sure that everything went smoothly and to plan – my most organised trip yet!
Creating a quick list with these few things before you leave for your flight will allow you to relax and enjoy the journey. The last thing you want to happen is forget something back home, and remember about it 20,000 feet up, half way to your destination.
SO DO YOU HAVE?
1. The right Visas
Depending on your destination, always make sure to check what Visas you need before you travel, at times you'll only have to send your passport in or you'll have to physically go and get the Visa. At unique times you'll be able to get a visa on arrival, however this is rarely an efficient plan when it comes to it and its a massive gamble.  There's nothing worse than getting to your destination only to find that you've queued for 2 hours and forgotten to get the right Visa; no one wants to be sent back.
2. Let your bank know you're travelling- can't stress this enough!!
This is never the fun part when planning a trip, but if its not done, you can find yourself in some trouble when you can't purchase anything on your trip. Banks have to know you are travelling, otherwise ( its happened to me before) every time I didn't let my bank know they automatically blocked all my cards, so that meant I was stuck in the middle of a city without access to money. Not such a major issue when you're travelling with friends or loved ones, but if you're on your own you really can't risk it. It takes no more then 10 minutes of your time, and saves you a bucket load of stress !
3. Charged Devices
Arriving with a phone that works (and with a good amount of charge) is a must for me, and I am sure it is for you to. In the event something happens, or you need to check in with your hotel, friends and family, your phone is there to support you. The way I prefer is to keep my phone/laptop charger in my hang bag instead of the luggage, as some planes have plugs you can use. If not, make sure your phone is turned off completely ( which will save you the whole battery) while you're on the plane. I also like to make sure my laptop is fully charged and then switch it off when I get on the plane, this way, worst comes to worst I can charge my phone using my laptop.
4. Printed Hotel information
At times I feel being old school about things saves you time and stress. This is probably an obviously one, but printing your hotel/accommodation information (address, phone etc) prior to leaving home is key for piece of mind, and you'll use it way more than you think. Relying on your phone to show you the way, or have all your booking information can be risky as phones can get lost/lose battery/stop working.
5. Getting to your accommodation 
Most of us don't really think about this until we actually arrive, I know it happened to be more then once. By not doing this in advance and weighting your options, you can find yourself lost, or transport being to expensive. Researching for a few different options, such as shuttles, trains, or cars to take in case your first choice isn't available. Even though hotel transfers can be expensive, if you're particularly concerned about the place you're going or how you will handle getting to the hotel, they're not a bad thing to splurge on. Or like myself, if you have a friend in the city, its never a bad idea to ask them for a ride.
Related Posts
---
---