HELLO OCTOBER delish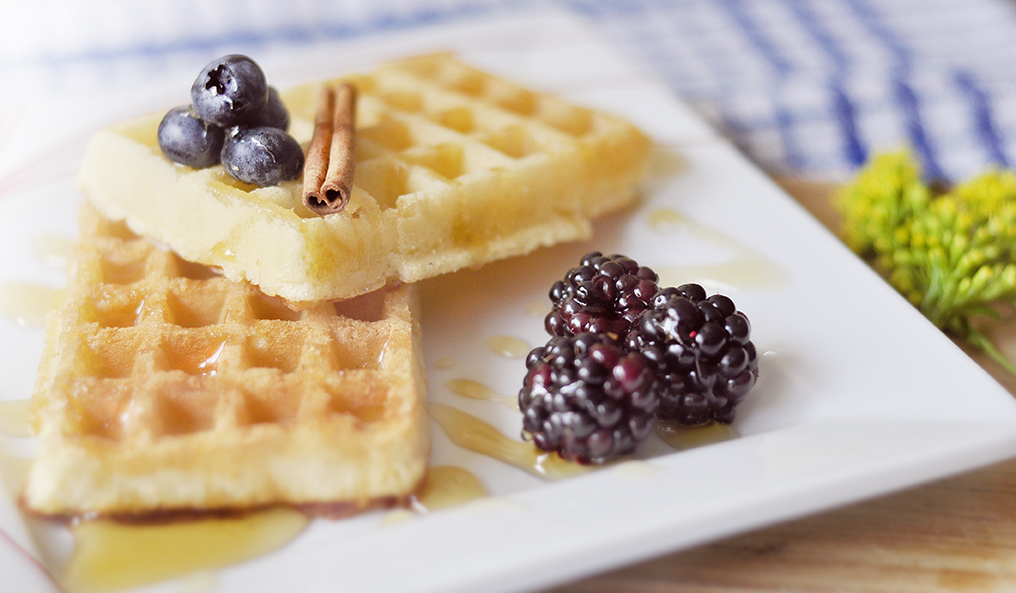 HELLO OCTOBER….
Okay, first things first, whats more loving then having warm waffles with summer blue and black berries drizzling in honey ? Forget October is here, I still am in the summer "zone" and what I enjoying eating reflects that.   So, if you're planning your brunch or cheeky snacks to still feel a little more like summer hasn't ended,  use these tips on how to keep fresh cooked or even store bought waffles warm—this would also work for pancakes. Any fresh fruits and a drizzle of honey oh either waffles or pancakes will make them taste refreshing; add vanilla ice-cream for a cool sweet dessert. 
To keep waffles (or pancakes) warm without getting soggy (for store bought or freshly cooked): Don't stack them when you take them out of the waffle iron or the toaster. The steam they form when they're stacked, will cause them to lose their crispness. Instead, place them separately on a baking sheet and put them in a 180° Fahrenheit heated oven for 10-15 minutes. That will keep them warm a crispy until you're ready to serve them.
Head over to The Fauxmartha for her tips on reheating waffles as well. 
- Tesco store bought waffles
– Rowse Pure And Natural Honey
-Black Berries 
– Blue Berries 
– Cinnamon stick ( decorative or cinnamon powder for taste )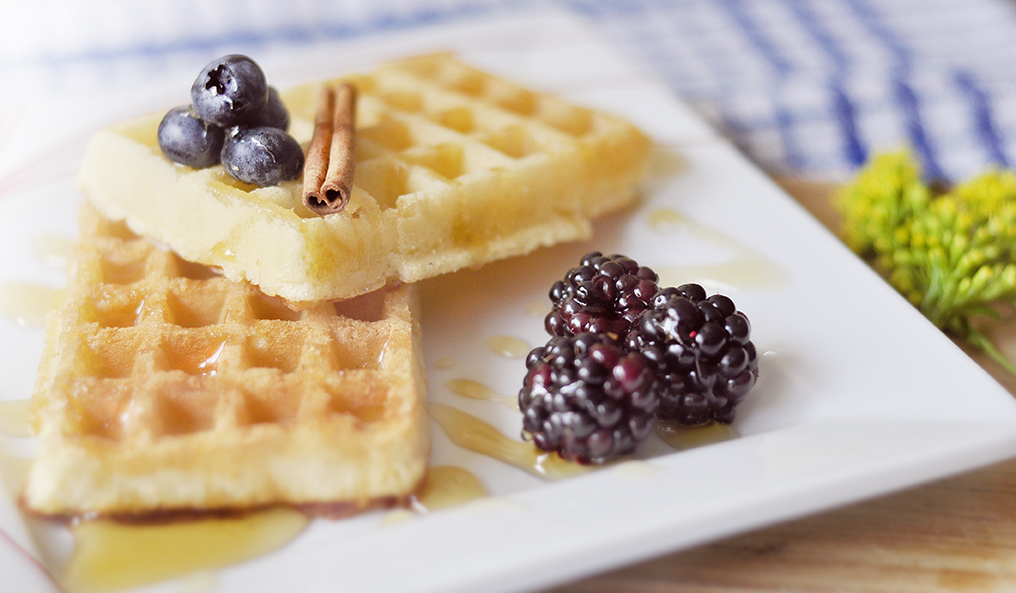 Photos By Luoana Negut 
---
---